11 Best Podcast Cameras of 2023 (Best Video Quality)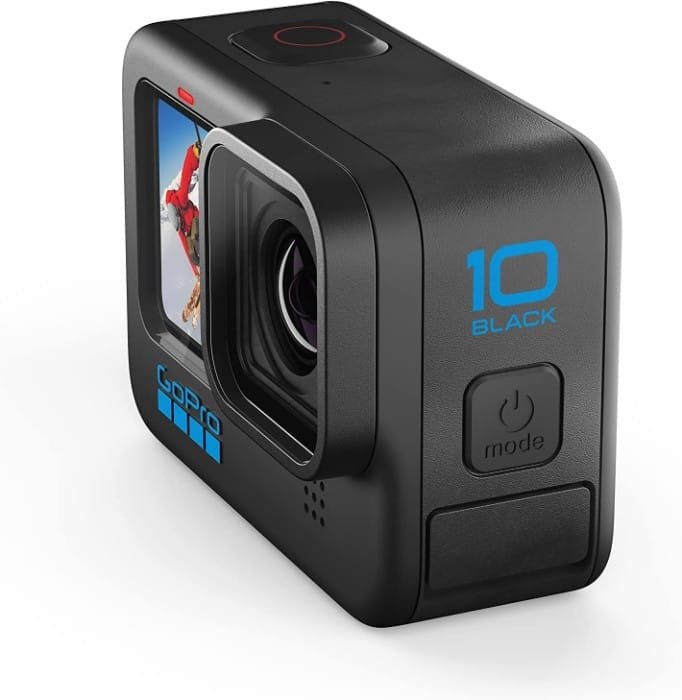 Do you want to enhance your podcast's video quality? Want to make sure your audio and video content looks and sounds as professional as possible? If so, investing in the best podcast camera is essential.
With the right equipment, like the best video camera, an amateur podcast can look almost indistinguishable from one that a seasoned production house puts together.
In this blog post, we will explore which features to look for when selecting a video podcast camera, what budget options are available, and which video cameras stand out among their competitors today.
So if you want to step up your game and add some pizzazz to your podcasts or vlogs, here are some of the best podcast cameras to read about!
What are the Best Podcast Camera of 2023
If you are looking to shoot videos for your own video podcast, a podcast video camera with a dedicated mic is the way to go.
The video quality will be high, and the audio will be much more reliable than with a smartphone or a laptop's built-in camera. Furthermore, podcasters know that an uninterrupted session with high quality videos is essential to success.
Investing in a video camera designed explicitly for podcasts can ensure that video recordings are not cut off due to battery drain or technical glitches.
So if you want to capture videos and audio recordings for your podcast, investing in high-end video cameras is worth it! All the video cameras on this list can be used to record videos and for continuous shooting of live streams.
Here are some of the best podcast cameras to buy in 2023.
Insta360 Link
Introducing the revolutionary Insta360 Link—your newest and best ally in quickly experiencing cutting-edge video conferencing.
It's one of the best podcast camera for podcasting and record videos.
Now you can look your best and deliver engaging presentations with Ultra HD 4K resolution for stunning detail and a dynamic range that captures lifelike visuals.
Say goodbye to stiff, lifeless podcast videos forever.
Insta360 Link's innovative gimbal design is like having an AI assistant, as it automatically follows your every movement with its robust tracking algorithm, zooming and framing you perfectly.
You can also control the podcast camera using just three simple hand gestures! From zoom-outs to enabling Whiteboard Mode – connecting with colleagues has never been easier.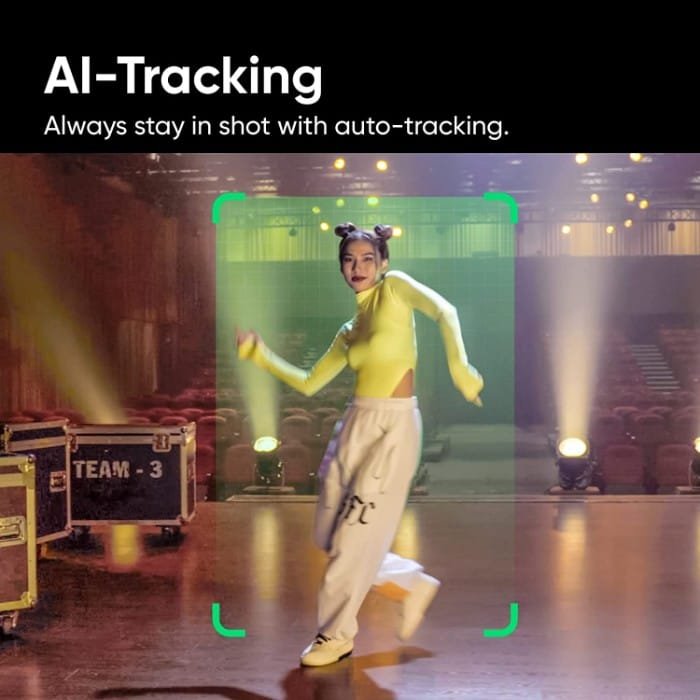 You'll love the fully immersive user experience of Insta360's AI technology and its versatile modes, which even lessen distractions while delivering excellent presentation capabilities when using Whiteboard Mode, DeskView Mode, Overhead Mode, and Portrait Mode.
Plus, Insta360 Link works with big names like Zoom, Microsoft Teams, Google Meet, and more, making it easy to add to regular workflows.
And if that wasn't enough, your live conversations will have ultra-clear sound, too, thanks to the dual noise-canceling podcast microphone that is included.
Make sure to look your best in your video podcast by making the Insta360 Link part of your professional podcast gear today! Similar to built in computer webcams, it's one of the best cameras to make your video recording process easier.
Logitech Brio
Introducing the Logitech Brio, a powerful personal video collaboration device that goes wherever you do.
This video podcast camera can be used for continuous shooting and also for image stabilization.
With 4 times the resolution of a standard HD webcam and a 5x HD zoom, you can enjoy a professional video experience wherever you are. Logitech RightLight 3 uses HDR technology to make sure you always have the same lighting, even when it's dark or you're facing the light source.
In addition, advanced noise-canceling technology and 3 preset fields of view give you maximum clarity with every video podcast. And with up to 90 fps video recording or streaming capabilities, you'll be able to create crisp and clear videos no matter the lighting conditions.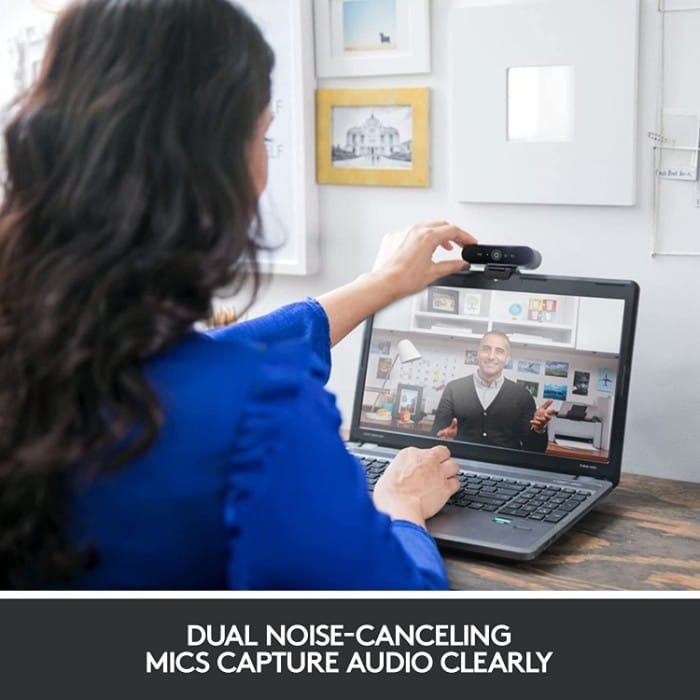 Plus, now you can easily and securely sign into your computer without having to type in a password every single time. And each Brio also has a privacy shade feature for added security. It looks like a built in computer webcam.
You can use it with Windows, Macs, or ChromeOS to easily connect to popular calling and streaming services. Get the Logitech Brio today—it's essential for taking your meetings with you wherever life takes you! You can get this podcast camera at a reasonable price if you are on a tight budget.
3. Canon M50 (Good Quality Podcast Video Camera)
Canon M50
Do you do usually do a live stream on your podcasting channel and are looking for a podcasting camera that will take your creativity to the next level?
Then the Canon M50 is perfect for you!
Packing 24.1 megapixel resolution, you'll be able to capture stunning images with clarity and precision. And with support for both 4k UHD 24P and HD 120P, you can record audio and smooth slow motion videos right out of the box.
The powerful Digic 8 image processor gives unparalleled high-quality videos while auto lighting optimizer helps take your pictures up another notch.
The Canon M50 mirrorless camera isn't simply tailored towards photographers – it's also made for vloggers on-the-go! With its handy vari-angle touch screen, composing shots is a breeze. It's one of the best cameras for podcasting.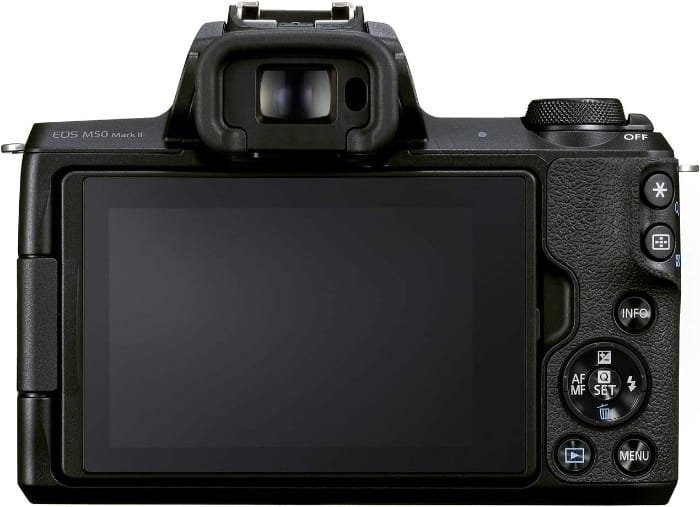 And don't forget about Dual Pixel CMOS AF, which effectively doubles autofocus speed – meaning less time fiddling with settings and more time recording podcasts!
This podcast camera, thanks to improved Eye Detection AF (available in both stills and movie servo modes), can keep focus on the correct subject even in tough light situations. Podcasters can record videos while maintaining high-quality audio.
To top it all off, the Canon M50 comes with a reliable zoom lens perfect for capturing distant subjects or getting really close up shots. So if you're looking to take your photography or vlogging game up one more level, there's only one choice – the Canon M50 digital camera!
OBSBot Tiny
Introducing OBSBot Tiny – the 4K resolution high tech camera you can take everywhere.
Tiny size, massive pixels, and advanced artificial intelligence come together to bring you clear, crisp images that capture unforgettable moments.
With OBSBot Tiny's next-generation tracking algorithm, it has never been easier to lock on to a person or object with just two simple gestures. This podcast camera gives you unrivaled precision all day long by allowing you to control and zoom in and out with your right or left hand.
And if that wasn't enough, the dual omnidirectional microphones built in make sure your voice is picked up within 3 meters with noise reduction, so audio will never again be an issue in bad lighting conditions.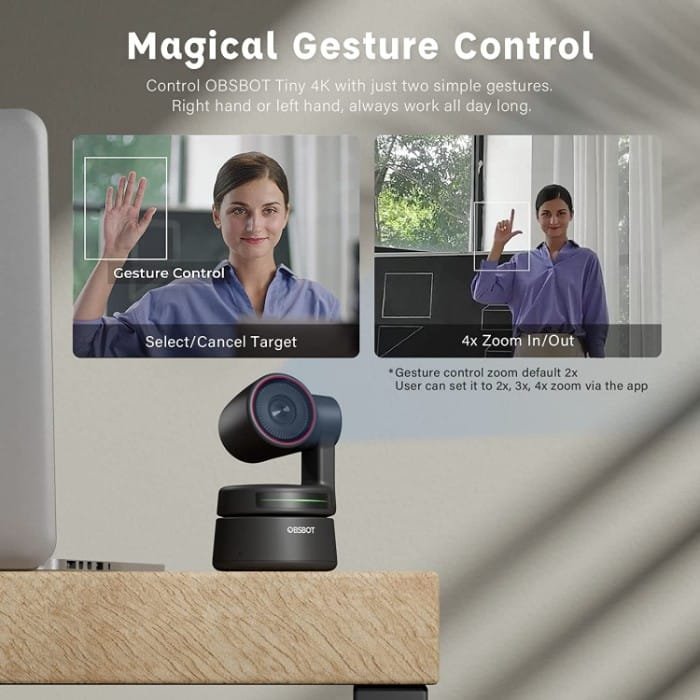 There's no need to worry about how these settings are adjusted either: OBSBot TinyCam app is designed exclusively for OBSBot Tiny users, allowing even the most inexperienced users to personalize their experience in just a few simple clicks.
With HDR features and adjustable white balance also included in the package, this really is quality technology at its best! Similar to computer dedicated webcams, you get lots of excellent quality in your live stream for various social media platforms.
Don't miss out on capturing that special moment ever again – trust OBSBot Tiny for quality short-distance videos every time. It's one of the best cameras for podcasting and live streaming.