Taplink Review 2023 (Best Instagram Link in Bio Tool)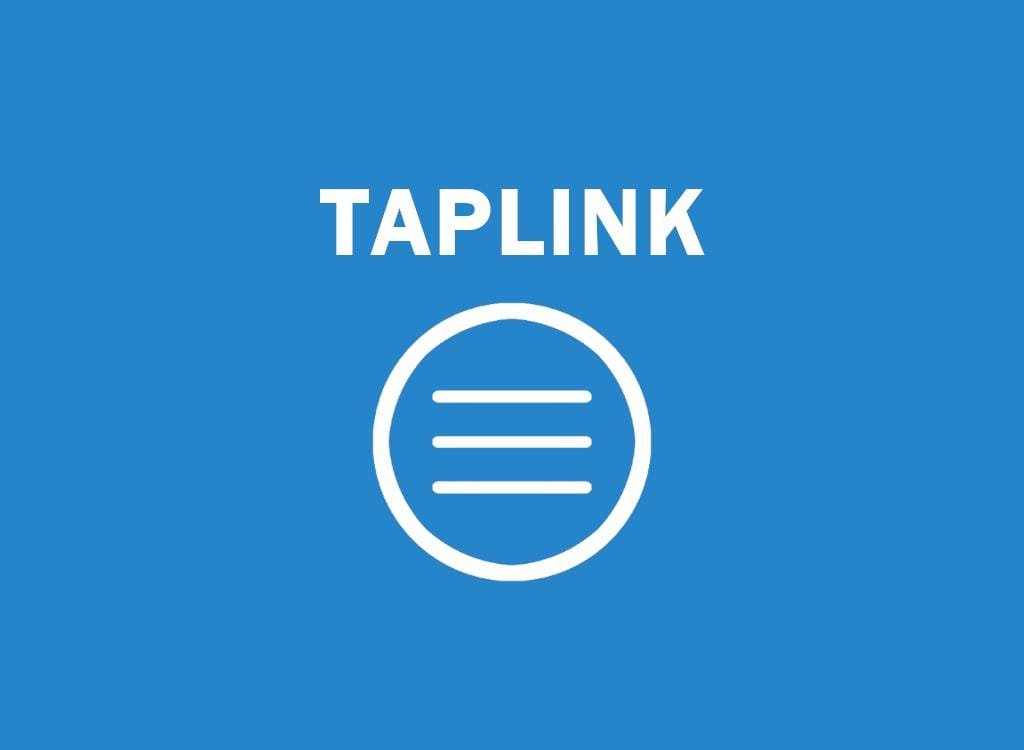 Are you looking for the best Instagram link in the bio tool to make your profile stand out? TapLink may be what you're searching for!
With its advanced features and easy-to-use design, TapLink allows creators and influencers to manage their accounts with a single click easily.
It is a great way to optimize links in your Instagram bio without having to copy-paste them every time you post something new manually.
Get ready for an in-depth review of TapLink that will highlight all of this helpful link management tool's advantages, so keep reading if you want more insights into how it can help boost your online presence!
What Is Taplink?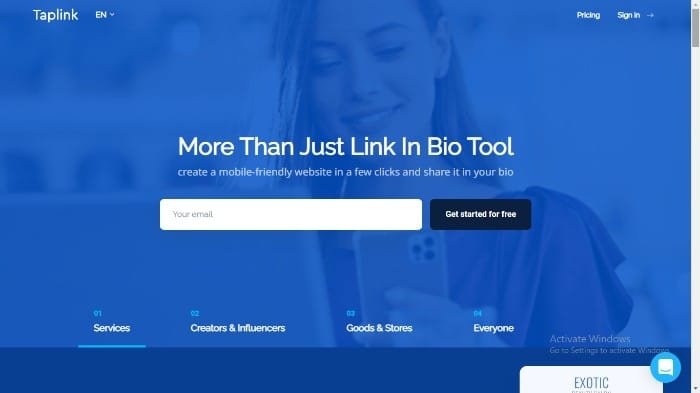 Taplink is a landing page software specifically designed for users and businesses alike.
With Taplink, clients can easily create links that direct their followers to various landing pages with a simple button.
It's super easy to add these links to your Instagram bio or any website, giving users access to all your digital content in one place.
There's no need for painful coding or complex software updates; everything about Taplink is straightforward and uncomplicated!
Who Created Taplink?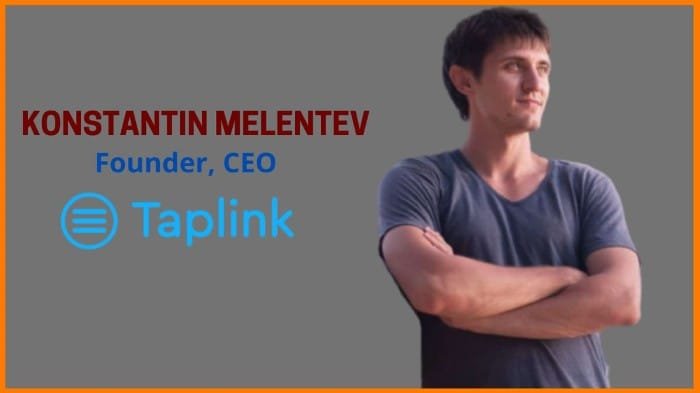 Konstantin Melentev is the founder of Taplink, a mobile-friendly website created to facilitate communication between businesses and their clients with an Instagram bio.
Konstantin wanted to develop an easier way for businesses to remove barriers and make it simpler for people to communicate.
Taplink allows users to generate clickable links that become lead forms and apps, giving businesses a convenient way of converting leads into sales.
The goal drove Konstantin's vision to help businesses grow by creating faster and more effective customer connections.
Top Benefits Of Taplink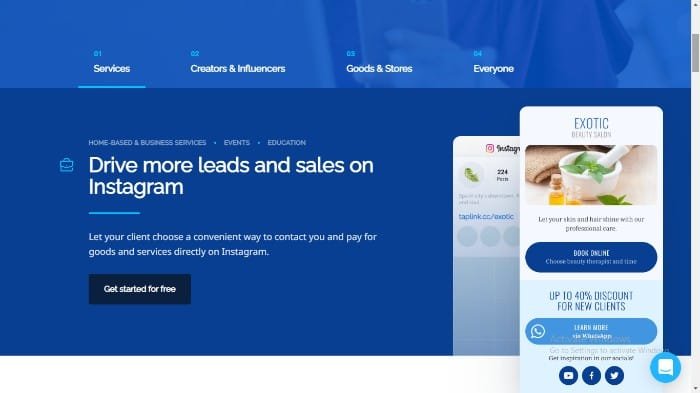 1. Improved Brand Visibility – Taplink helps you to create links to specific pages or products on your website, allowing you to drive more traffic and visibility to those pages.
2. Customizable Landing Pages – Build custom landing pages with a few clicks of the mouse, so customers can easily find the information they're looking for and make decisions about purchases.
3. Easier Link Management – Taplink makes it easy to manage multiple links without having to manually copy and paste each one every time you make an update.
4. Automated Follow-Ups – Automatically send follow-up messages or emails to customers as soon as they land on your landing pages, helping you to nurture leads and convert them into sales.
5. Comprehensive Analytics – Keep track of your website's performance with comprehensive analytics, so you can easily see which pages perform best and optimize accordingly.
Best Features Of Taplink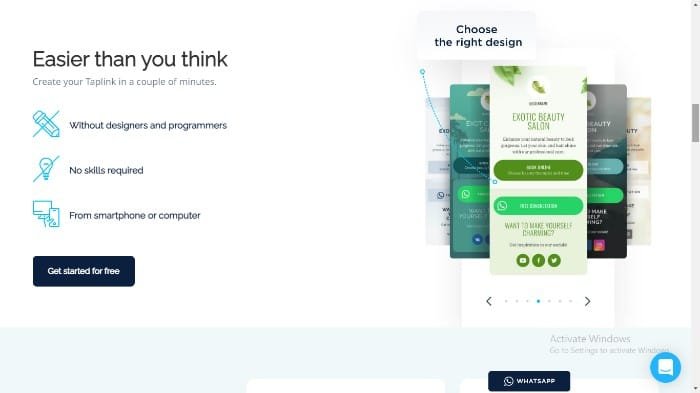 Taplink provides the perfect platform to help Instagram bio creators stand out with their incredible page creation capabilities and user-friendly websites.
The reviews are excellent, too, with a wide variety of design options and more leads than ever before.
With Taplink, users can easily create Instagram bios that take their businesses to the next level – your branding, content management, and customer contact will never be the same again!
You won't regret investing in Taplink's many features; it's sure to enhance your company's customer service in no time.
Here are some of the best features of this platform:
Multiple Forms Of Payments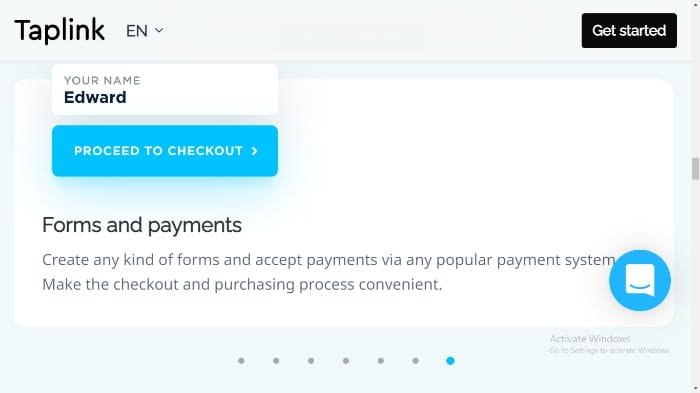 With this feature, page designers can generate many links where customers can pay at their discretion.
Reviews speak for themselves; this relatively simple integration excited quite a few customers about completing the order, which has been satisfying for us as creators of this platform.
In addition to this, notifications are sent out automatically through various channels, including Instagram and email, allowing for convenient and efficient management procedures.
Over 300 Ready-To-Use Templates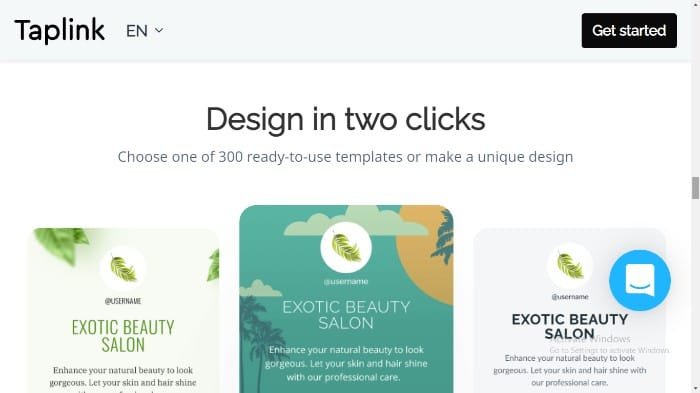 Taplink's 'Over 300 Ready-To-Use Templates' feature is a revolutionary software that can help you create effective pages for smartphones.
This feature allows you to easily create high-quality marketing pages and make them visible to potential clients in seconds.
Furthermore, this service allows you to generate more leads with targeted content in an eye-catching and intuitive format.
With this software, you get not just any template but only the best ready-to-use ones available on the market
Generate Photos and Videos
Taplink offers this unique feature of generating photos and videos to help grow your business.
Whether you want to promote a page on social media, post a YouTube video, create ads using Facebook pixels, or even construct a micro landing page with intuitive apps and services, all this is possible with this feature offered by this platform.
This tool will help you be more creative and make promoting your products or services accessible with the help of this automated process.
Countdown Timer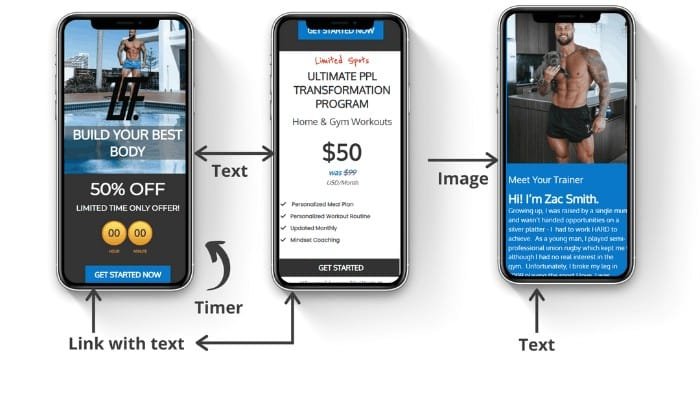 The countdown timer feature is a game changer for any business or organization looking to keep visitors updated and engaged with their page.
By setting up notifications, clients can quickly receive reviews, videos, and requests in time for upcoming events and campaigns.
Site visitors appreciate this extra effort of staying up-to-date on the latest activities of the business or organization.
Moreover, this feature allows website owners to provide a more personalized experience while keeping their visitors' interest peaked.
With this feature, clients can rest assured that they won't miss any deadlines or promotional efforts as requests and notifications arrive in a timely manner.
Mobile Friendly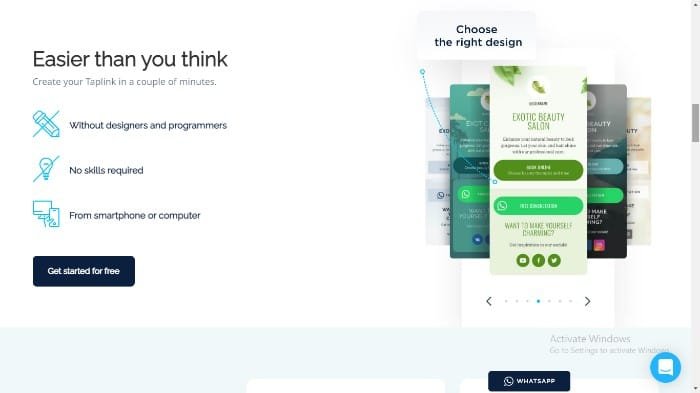 Taplink's mobile-friendly feature is all-around cool! Whether you are a business, designer, or blogger.
This feature allows you to create and write links on smartphones seamlessly and efficiently. Designers love this feature because they can quickly write their Instagram bio link with this platform, allowing easier access to visitors.
You don't have to worry about this feature being glitchy whenever your smartphone runs slow, as this platform runs smoothly and fast.
This feature truly stands out from its competition as it is designed with the best possible experience for users in mind.
Taplink Pros And Cons
---
Taplink reviews are an essential source of information when considering the pros and cons of using it as an app.
By reviewing Taplink feedback, users can get valuable insights into the benefits and limitations of both the Taplink bio-tool creation feature and its ability to link to critical resources.
Through Taplink reviews, users can understand the experiences of people who have used the app in real-world situations, allowing them to gauge if Taplink is suitable for their needs.
By thoroughly researching Taplink reviews, one can get an accurate picture of Taplink's capabilities, ensuring they know what they're getting into before committing to it.
Starts at $0/month (BASIC PLAN)
Taplink Pricing – How Much Does It Cost?
Taplink is the perfect solution for any individual or business looking to take its online presence to the next level.
A suite of tools and features come with Taplink, from creating a professional landing page and bio tool to adding a Facebook Pixel. But best of all?
These high-quality tools are surprisingly easy on your wallet – no matter your budget, you're sure to find the right plan to suit your needs.
Taplink has three different price tiers:
Basic Plan: It is permanently free
Pro Plan: Starts at #1200 per month
Business Plan: Starts at #2700
Taplink Alternatives
Taplink is an excellent tool for creating a unique and effective Instagram bio. Still, trying out other alternatives may sometimes be better – and there are unique alternatives.
Landing pages with many links are an excellent resource for companies and individuals looking to bring customers directly to their products or service.
With clickable links, your landing page can quickly become your own digital home with multiple areas of content that capture the interest of target audiences.
These alternatives put you in control of the details, giving you more than just a simple link that directs customers to your website – they allow you to build dynamic web pages filled with different information and marketing material.
Here are some of the best alternatives for Taplink:
ActiveCampaign for Marketing
HubSpot Marketing Hub
Mailchimp All-in-One Marketing Platform
Salesforce Marketing Cloud Account Engagement
Sendinblue
Wix
Keap
Act-On
ClickFunnels
Unbounce
My Experience Using Taplink To Create A Landing Page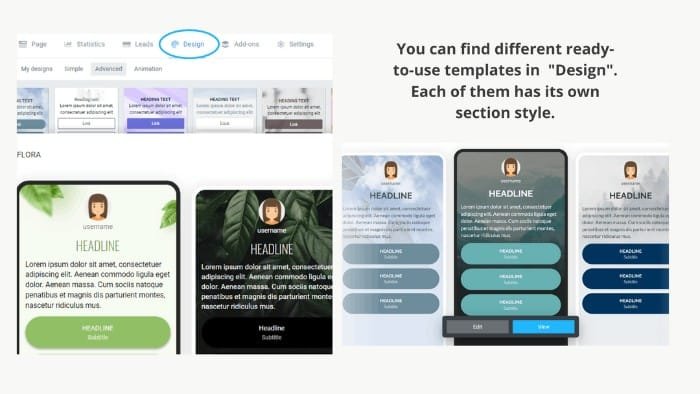 I recently had the opportunity to try out Taplink for myself, and I must say that I was pleasantly surprised.
The platform was straightforward, allowing me to create a professional-looking landing page with just a few clicks of the mouse.
What's more, the bio tool creation process was fast and straightforward. I was able to add multiple links and resources with ease, giving my page a unique touch.
I was also impressed with the overall speed and responsiveness of the platform. It ran as smoothly as silk, allowing me to quickly access and edit my content without hiccups or lags.
Overall, I would highly recommend Taplink to anyone looking to create a professional-looking landing page or bio tool quickly and easily. Give it a try – you won't be disappointed!
Conclusion – Is Taplink Worth It?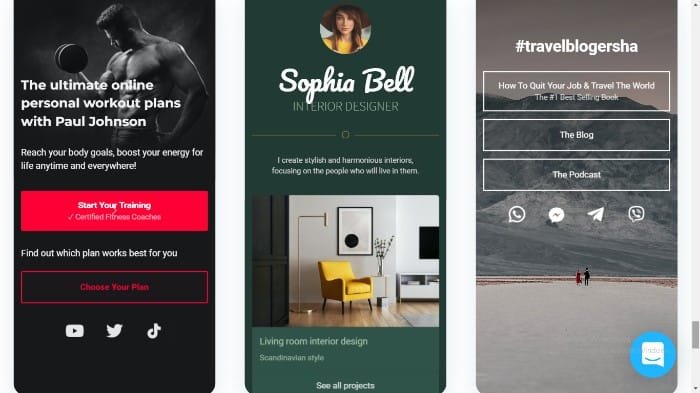 Taplink is an excellent tool for creating a unique and effective Instagram bio or landing page. The platform is easy to use, offers plenty of features, and comes with competitive pricing plans.
Thanks to feedback from users all over the world, it's easy to get a good picture of what Taplink can do and how well it works. With that knowledge, any individual or business can quickly gauge if Taplink suits their needs. Give it a try – you won't be disappointed!