7 Best AI Color Generator in 2023 (Free and Paid)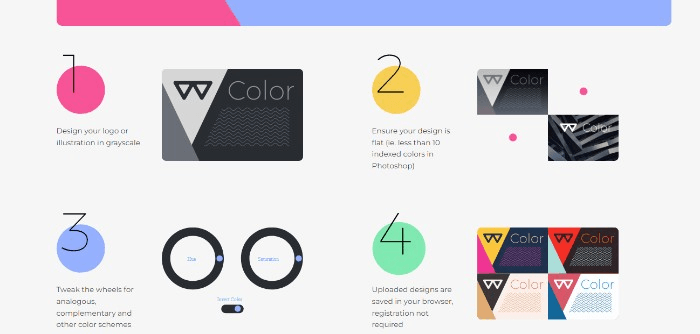 Are you finding it challenging to pick the perfect color scheme and palette for your project? These 7 Best AI Color Generator has just what you need!
The AI-powered color generator uses deep learning algorithms to instantly generate unique color schemes and attractive, well-balanced color schemes for your next task. They also provide an interface that will let you easily tweak contrast levels in any of the present generated palettes until they fit your needs perfectly.
With the technology and machine learning method, anyone can quickly come up with a truly unique set of colors without worrying about getting stuck on one idea or struggling with complicated image editing tools again. Make the entire process easier by utilizing the advanced tool today for images!
Head over to their websites now and start using any of the 7 Best AI Color Generator today!
What Is an AI Color Generator
An AI color generator is an incredible feature that can help make your designs come to life. With this tool, you have the power to customize colors more efficiently and effectively than ever.
You will find working designs in no time by filtering through millions of color combinations and mining inspiration from images. Unlike manual color selection, which may take hours to pick out your perfect hue, an AI color generator saves precious time by providing color options that are ready to use with the click of a button.
What Are the Best AI Color Generators
AI color generators allow creators to harness the power of automation to unlock color palettes like never before. These fantastic tools enable users to search, enter keywords, click on color options they like, filter through choices, and save color palettes in seconds.
Not only this, but color palettes created through AI color generators offer a vast array of customization capabilities that learn from user input.
Viewers of the color palette then get an aesthetically pleasing masterpiece created with a few simple clicks in no time. AI color generators are quickly becoming indispensable for web designers and creators who need a wide range of color possibilities.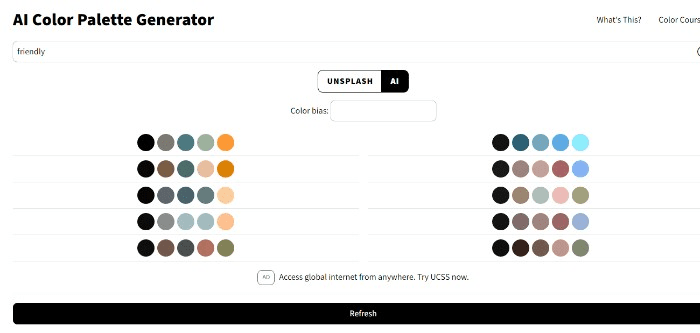 Welcome to the world of AI-powered color palettes with AI Generator by Hotpot!
Let the themes, locks, color generator, tint, and transform or make your projects. Finding your perfect match from our vibrant custom color combinations is easy and fun.

No matter what job you have in mind, an AI Generator can make just the right look for it. It offers three different modes of discovering unique color palettes for your needs.No sign-up is required either – all in the name of fast and convenience!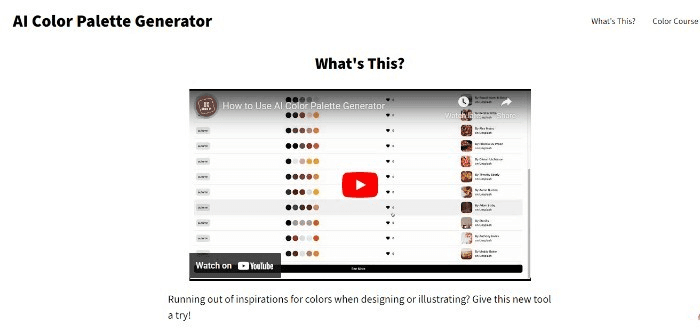 Get ready to create new inspiring visuals while generating beautiful warm pastels, deep hues, and lush gradients that bring out any creative masterpiece's best look.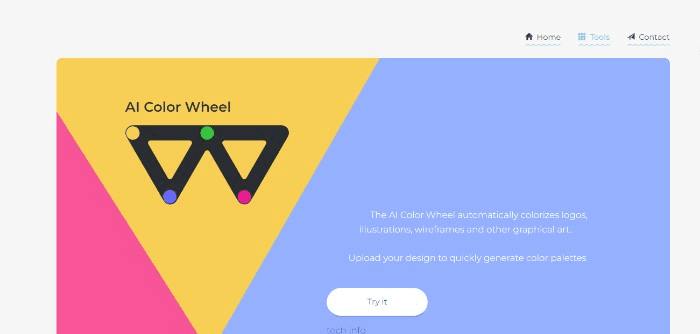 We are introducing the all-new AI Color Wheel from Brandmark – a revolutionary way to make and explore unique and vibrant color palettes for any image.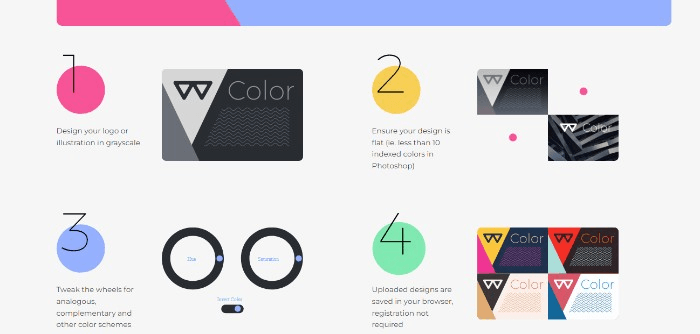 With just a few simple clicks, you can take your artwork to the next level and get it saved from an excessive purchase! Fall in love with the creativity and simplicity of this one-of-a-kind color wheel that will help you save time and make creating perfect palettes easier than ever before!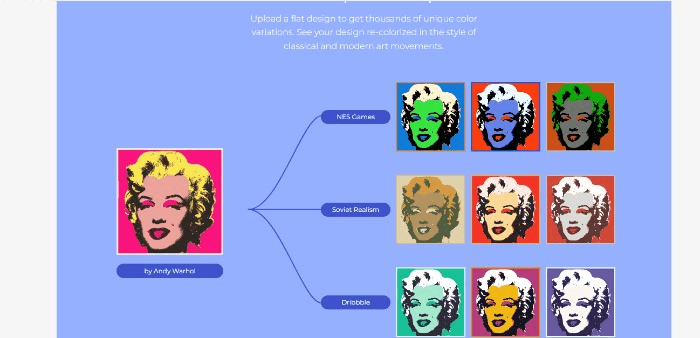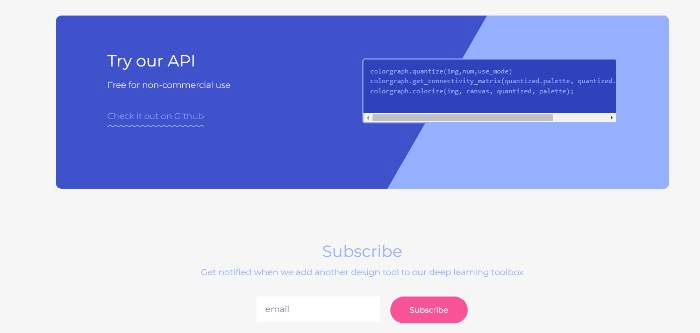 It is used in many movies to extend brand issues. Check out Brandmark's AI Color Wheel today and sharpen your creative skills like never before.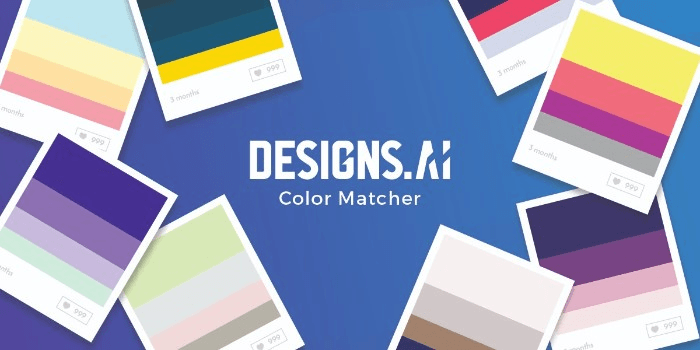 ColorMatcher-Design.ai—is a revolutionary AI-powered tool that generates unique color combinations at lightning speed, making you earn better from your design. Start by choosing from our selection of popular colors, or upload an image of your own to get custom suggestions in no time.
Let this intuitive AI do the hard work while you marvel at how graceful and intuitive design can be, whether it's pinks and purples, greens and blues, or something else entirely. When it comes to creating stunning visuals fast, ColorMatcher-Design has got you covered!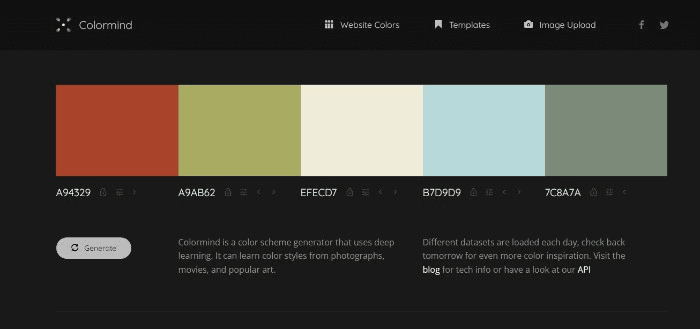 It's the perfect tool to help free up your time and let you focus on what's essential – designing the ultimate graphics with good gradient, hex, and mastery.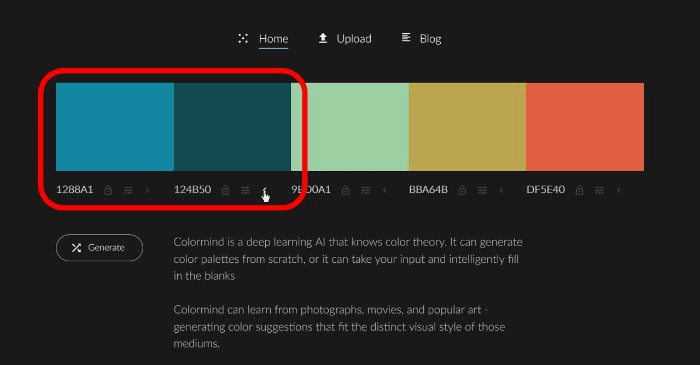 At its heart, Colormind uses long short-term memory (LSTM) and generative adversarial networks (GAN) – two popular AI/ML technologies – to automate photographs' color palette selection process.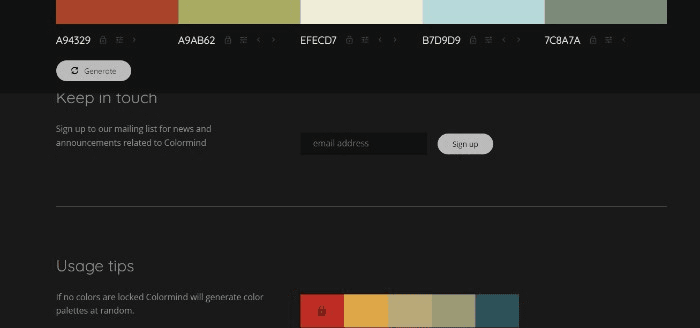 Let Colormind help revolutionize how you choose color palettes for each task- it'll allow you to swap and read easier than ever! With the powerful AI technology onboard, take comfort in knowing that your unique demands will be met with speed and accuracy every time. Do training with colors more fun by using Colormind today!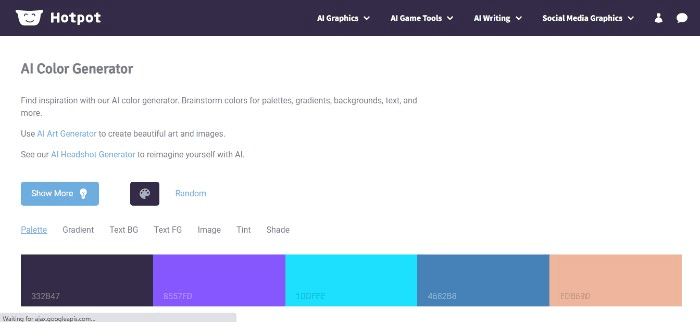 Say goodbye to those hours spent stumbling over a blank canvas. Create visual inspiration with Hotpot.ai, the first AI-powered design platform.
Unlock your true potential by utilizing our artificial intelligence technology to lock, train yourself, and generate customizable palettes, gradients, backgrounds, and text that look professional!
In addition, amaze yourself with Hotpot's AI Art Generator, which can produce captivating images that bring visions of art to life. With its help, you can feature in block form color views or create something entirely new – the choice is yours!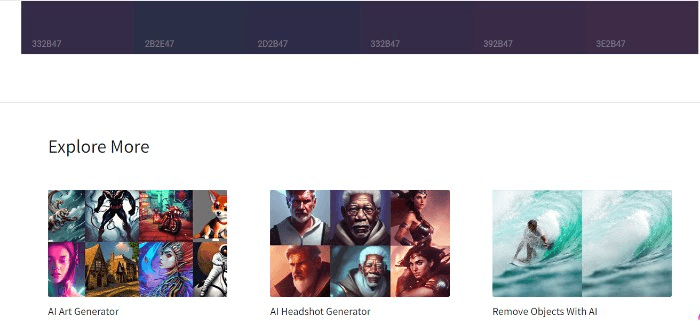 Let your creativity run wild and unlock next-level artistry with Hotpot.ai today!
Are you looking for the perfect color palette to bring your projects to life? Huemint is an excellent free tool that provides unlimited options for creative projects. Whether operating on a website wireframe, branding, or app UI, Huemint ensures every detail of your work is flawless and stunning.
Huemint takes the guesswork out of design with its cutting-edge color palette creation feature. We provide dozens of design contexts, from illustrations and gradients to brand objects and websites, to get you exactly what you need quickly.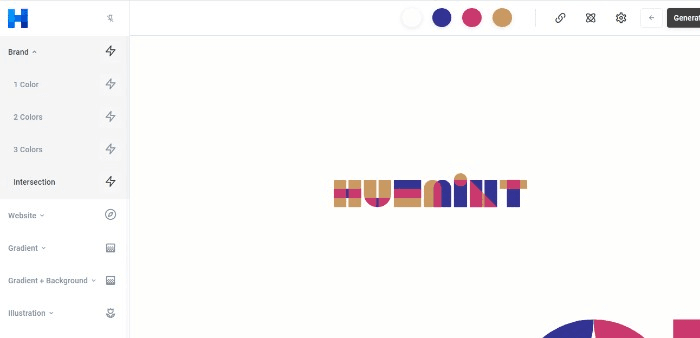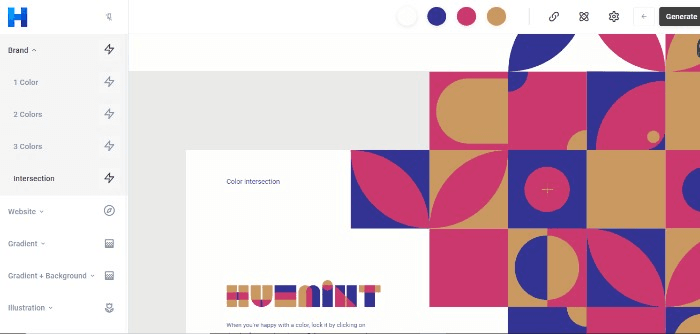 Experience effortless creativity with Huemint today! Start generating dazzling color combinations that showcase your unique style and vision. It's never been easier than with Huemint – free and ready to use!

Introducing Khroma, the revolutionary new tool that provides a simple and intuitive way to find the perfect colors for whatever task you're busy on. With Khroma, you can create extensive collections of all your favorite colors, seamlessly save them, and, better yet—generate inspiring color themes for even more creative possibilities!
It's always been challenging to tailor the color palette of your dreams. Select any 50 colors you like from our millions-miles-long list of options and let Khroma do the rest.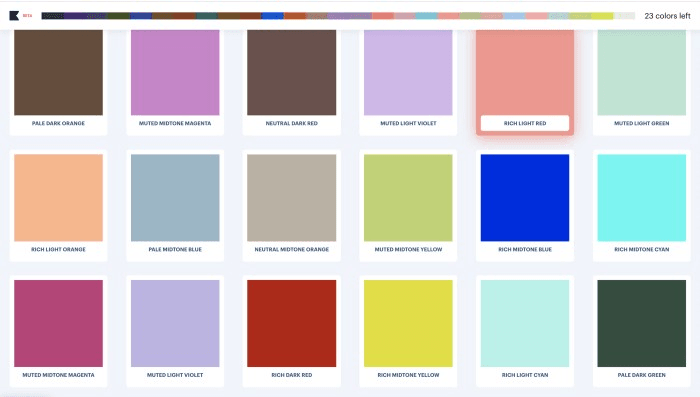 So why search painstakingly elsewhere when everything you need is right here at the click of a button? Try Khroma today and come away with out-of-this-world color inspiration!
What are the Color Palettes?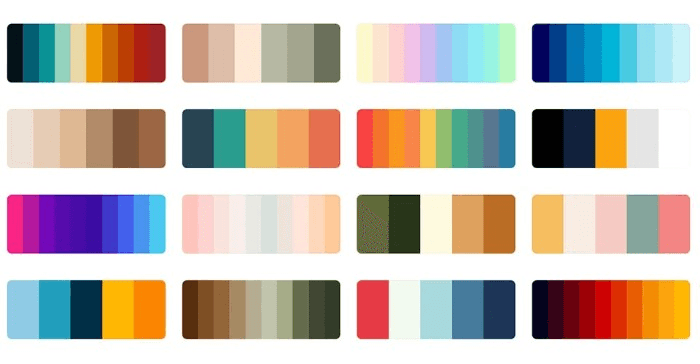 Color palettes are essential for any artist or designer, allowing them to coordinate color choices within a project efficiently.
There is a vast selection of color palettes available for free on the internet, with a collection suitable for all kinds of projects, from bold and eye-catching designs to delicate and subtle ones.
With color palettes, it's easy to make sure the color in a scheme complements one another.
How do I Know my Color Palette?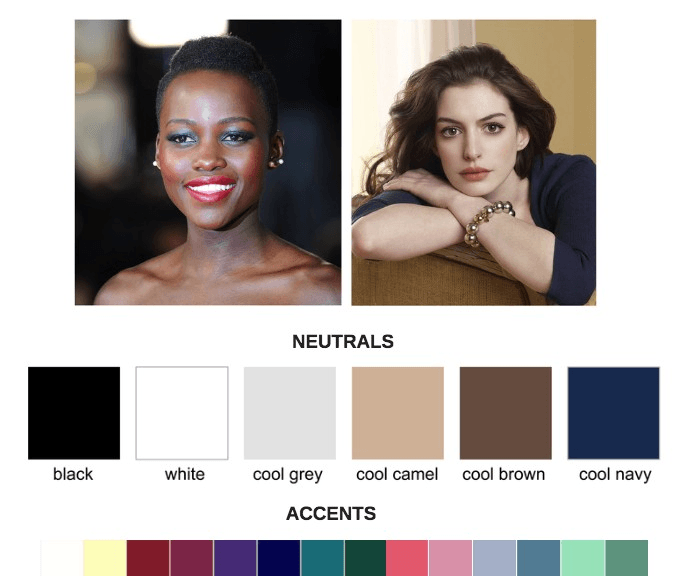 Choosing a color that works together and feel cohesive is an essential creative task. How do you know what color works together and look great when put into a design?
Creating a gradient by finding a color and its palettes from the original colors or choosing adjacent colors on a specific palette-type_ chart, such as HSL, can help unify colors that are used together and will bring out the best in each color.
Understanding these concepts takes practice, but it's well worth it to establish an impactful color scheme for any project!
Conclusion
You need an AI color generator to have better color schemes for your work. With any of the seven best generators mentioned in this blog post, you can create multiple palettes that can be saved. You can view all saved palettes easily. So don't wait any longer; visit one of the best ai color generators today!