8 Best AI Game Tools in 2023 (Free and Paid)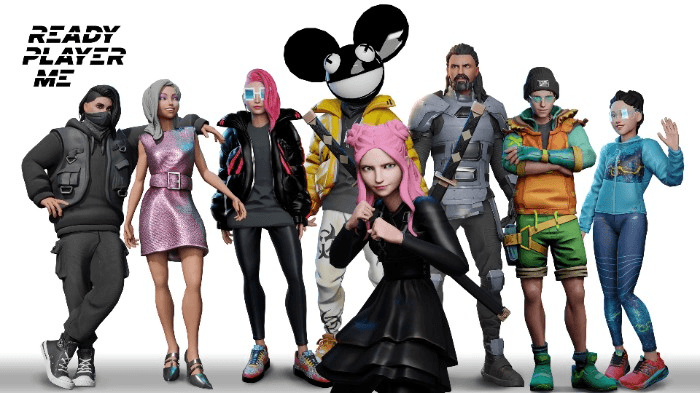 Are you looking to create the next big game but need help figuring out where to start? The 8 Best AI Game Tools are here to help.
With a suite of powerful and easy-to-use tools, they make it easy for a game developer to bring their game ideas into reality with Artificial Intelligence (AI). They offer access to the game industry resources such as stable diffusion algorithms, multiplayer games, and machine learning technologies that allow you to build your world within the game.
These tools will help you stay ahead of the game development curve in this ever-changing game market. You can rest assured that cutting-edge game companies with technology power your creations for maximum performance and quality assurance. Not only will this provide a fantastic user experience, but it also helps keep players coming back for more!
Sign up today and join the community of passionate gamers and game developers who are ready to take on the challenge of making truly innovative games!
What is an AI Game Tool?
AI game tools can be revolutionary to the game maker's toolkit. By using artificial intelligence, this tool helps game makers provide insight into how players interact with their game while they play. This can help game makers identify in-game challenges and come up with solutions accordingly.
AI game tools also offer an immense array of options and features, such as the unreal engine and complexly engineered game icons that will make your gaming experience much more accurate and enjoyable.
These AI game tools are an excellent way for devs to create intuitive games which respond better to user input. So don't wait for any further – explore what AI Game Tools offer!
What Are the Best AI Game Tools?
AI games tools are revolutionizing the games industry, allowing developers to build games that would otherwise require a much more manual process. From incorporating AI models to simulate player behavior to making text prompts and level gen, developers can harness more data than ever before.
Utilizing the best AI game tools can make all the difference in creating an engaging game that players enjoy. Such devices have become increasingly popular, allowing developers to bring new features and level generation for engagement to their games without sacrificing quality or performance.
With AI game tools becoming more accessible than ever, every developer should consider them for their projects as they can help make games more immersive and fun for players.
We are introducing Modl.AI: the revolutionary game development platform that will revolutionize how you test and develop your games! With the groundbreaking approach to testing and development, you can harness the power of millions of AI and ML bots to play, grow and learn in your games faster and more effectively than ever before.
Never worry about performance issues again― Modl.AI's advanced bots are designed to detect glitches quickly so that you can identify any problems or sluggish page loading faster than ever before. Additionally, they will speak directly to your players with natural language processing tools that make near-instant corrections as new features are released.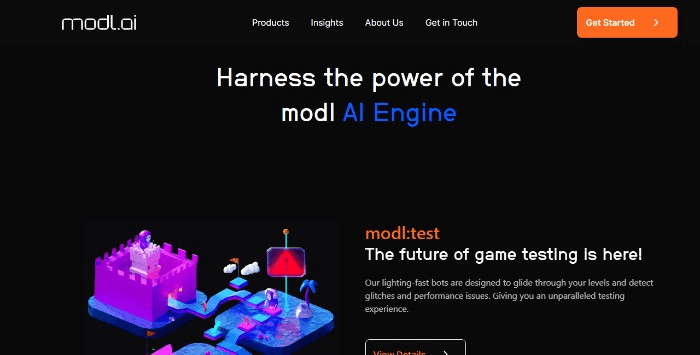 Make the most out of any gaming project with Modl.AI – it's never been easier or more efficient when developing innovative games quickly while still ensuring quality results at every step!
Welcome to Ludo AI, the ultimate game development platform and AI technology. A seasoned game developer is the co founder of the website and software. Their service provides you with all the aids you need to create a smash-hit video game and test it with AI based devices.
This AI-based technology makes your life easier, as it helps you quickly identify and implement the best gaming strategies more efficiently than ever before. With the powerful point-by-point search engine and data comparison options, you can stay ahead of the curve on game trends for any title. Their up-to-date releases section keeps you informed about the latest facts in game design, helping you get inspired by both upcoming competitors and market successes.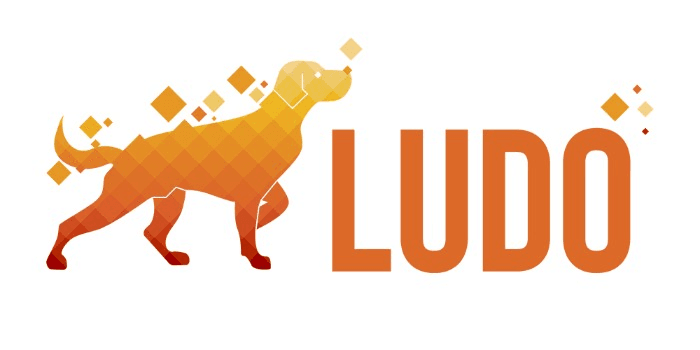 And that's not all! This mobile game future bots provide you with conceptual talent or test plans, and Ludo will develop a complete gaming experience out of it — no coding required! They want you as a human to bring those long-desired games into reality at last, even if you don't possess extensive technical knowledge.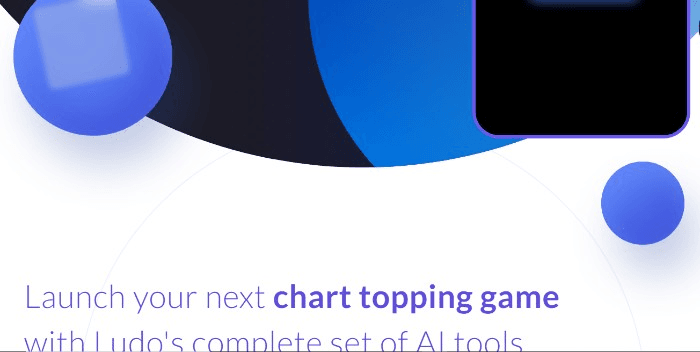 Get ready to explore new horizons – because, with Ludo AI, your productivity is boosted 10x times faster! So why wait? See how Ludo could work for you today!
Introducing Scenario.GG – the most advanced mobile games concept creator on the market. It provides game developers with a toolkit to take their gaming industry experience to the next level. With Scenario, you can quickly replicate player behavior and playtest ideas and generate unique, high-quality content consistent with your art style.
The all-in-one space helps developers achieve more in less time. As you create life-like worlds full of characters, props, and elements that bring your games to the existence, AI helps you expedite the process without sacrificing quality. Their intuitive interface lets you upload your training data – from 3D models and textures to sketches and concept art – quickly and easily using any device.
To help you test new ideas and develop structures faster, Scenario gives you access to a wide range of aids you can use! Whether making bots for online gaming competitions or having Dall E interpret natural language commands in real time – Scenario has something for everyone.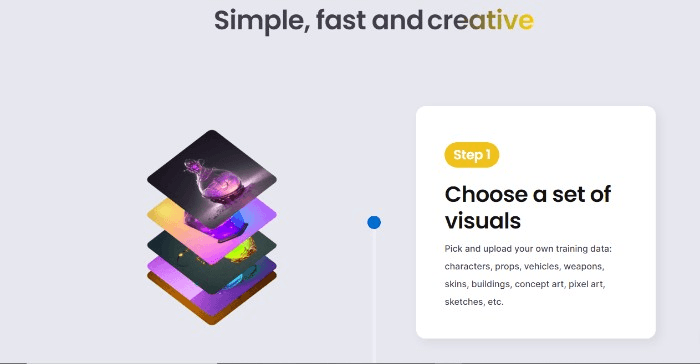 Say goodbye to long hours wasted trying to meet design requirements or finding high-quality assets for your team's unique vision; with Scenario, there are no limits to what you can do or where your imagination can take you! So don't wait and start your journey today!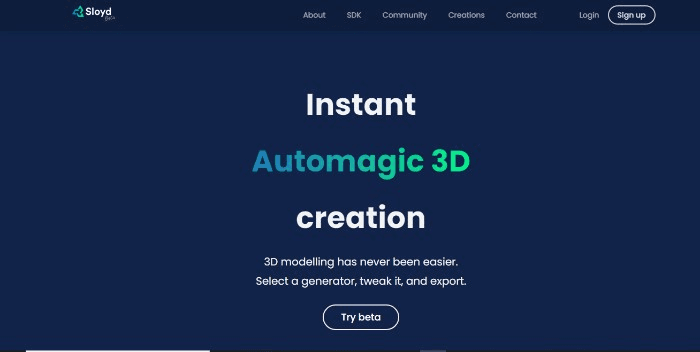 Are you ready to take your game creation to the next level? Introducing Sloyd.AI – the ultimate 3D modeling tool that makes game design faster and easier than ever. With extraordinary power and simple-to-use devices, you can create stunning games in a fraction of the time – from character building to launching and beyond!
Sloyd.AI is perfect for all levels of game designers, whether you're just starting out or already deeply involved in the industry. Get access to the enormous library of pre-made generators you can tweak and personalize without squandering hours of your day reading tutorials and hunting down assets. And if that wasn't enough, they are constantly updating their library with new surprises – so you will always be inspired by its range of possibilities.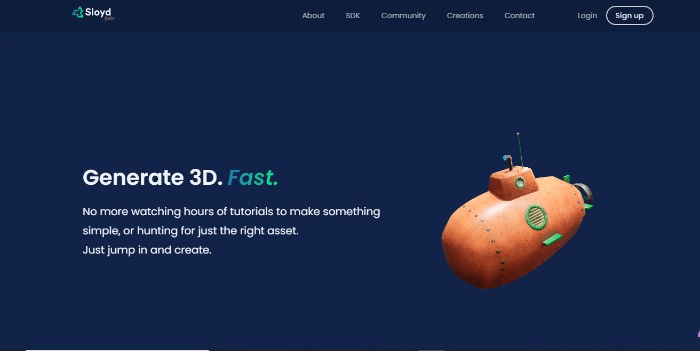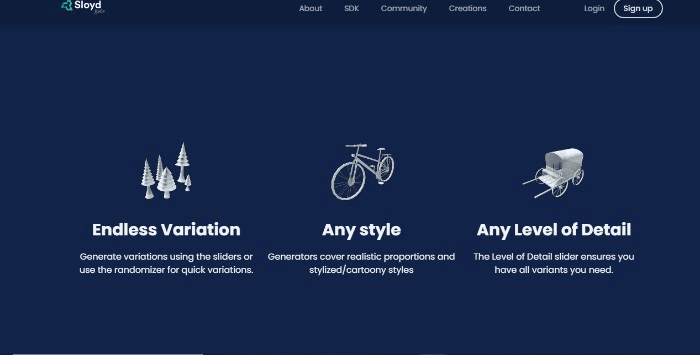 Take the first step in making breathtaking 3D models today with Sloyd.AI! We guarantee that you won't be disappointed with the superb speed and ease of use it offers – let us help you unleash your creativity without any hassle!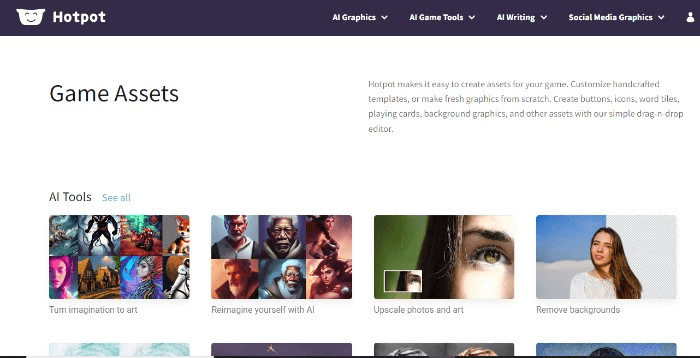 Welcome to the future of mobile game development – Hotpot.AI! They are here to revolutionize the way you make AI talent for your game with a refined approach to reinforcement learning. The platform takes out the hassle of crafting assets from scratch, so smaller developers can take time to be creative while making beautiful assets in record time.
Hotpot.AI has created a groundbreaking option for developing any asset you need for your game, no matter what genre or platform it is hosted on. From icons and buttons to playing cards, word tiles, and backdrops, our drag-and-drop editor makes creating custom graphics a breeze! With the user friendly interface and comprehensive library, you'll have everything you need at your fingertips when crafting powerful yet stylish visuals.
Let Hotpot.AI turn your vision into reality as they revolutionize development processes for games, don't miss out on this opportunity to streamline the way you work – join us today!
We are introducing the Intel® Game Dev AI Toolkit – an ambitious new set of AI-powered devices that gives game developers everywhere unprecedented access to advanced technologies, perfect for making genuinely immersive gaming experiences. With an arsenal of innovative and easy-to-use features, you can revolutionize your game development and production process in amazingly creative ways.
The Game Dev website includes game icons and ideas, machine learning models, AI tools, and a powerful game development engine. The revolutionary object detection capabilities open up numerous possibilities for bringing your games to existence with enhanced graphics and visuals. And the real-time style transfer capabilities unlock endless variations for crafting beautiful visuals that captivate your players—working seamlessly with either unity or unreal engine. Intel's Game Dev AI Toolkit provides the necessary things to build incredible games in half the time!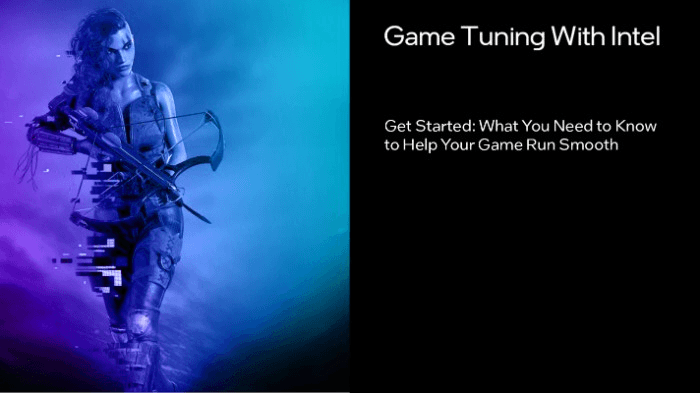 Experience faster creation times, better performance optimization, and intensive creation made more straightforward than ever before with the Intel® Game Dev today!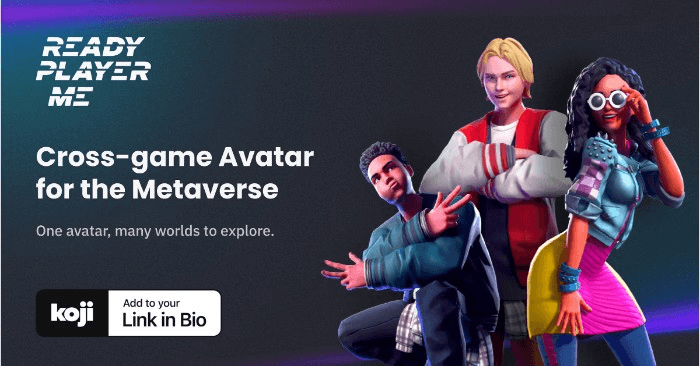 Readyplayerme.com is the ultimate passport to the metaverse. With sophisticated devices, you can make one consistent avatar that can be used across multiple platforms and games, giving you an unparalleled gaming experience.
The human-led quality assurance tests ensure your avatar looks perfect every time you export it. At the same time, the AI team develops excellent ideas for creating and customizing countless ideas for your avatar.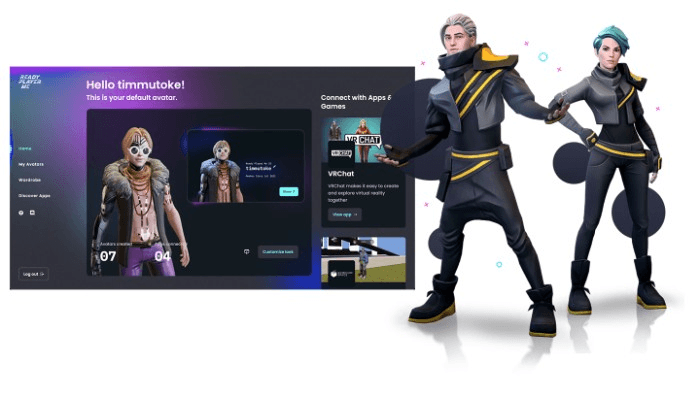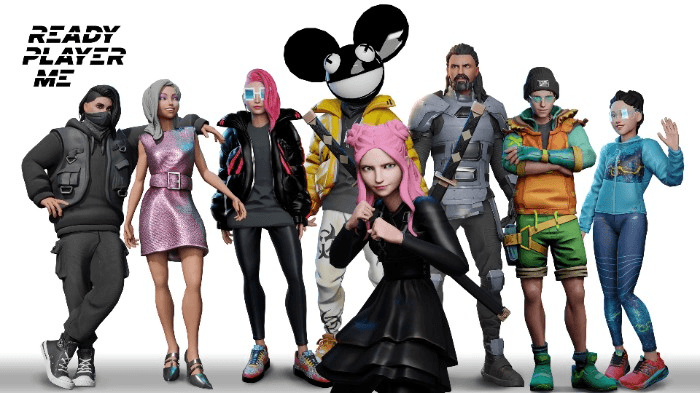 Launch into a new way of gaming with Readyplayerme.com! They make it easy to develop one distinct look with customizable features like over 200 personalization options, limited NFTs to buy, or, if you prefer, pre-made avatars at your fingertips. Your avatar can be used in 2500+ applications and games – so you can confidently show off your style.
Are you ready to revolutionize your game design process? Introducing Promethean AI — the world's first intuitively designed website specifically for creative professionals!
Promethean AI allows creative process innovators to focus on what matters. The space uses cutting-edge AI algorithms to perform mundane, non-creative tasks while learning from and responding to individual tastes. This frees the developer up to focus on actually creating amazing games and worlds of the highest quality.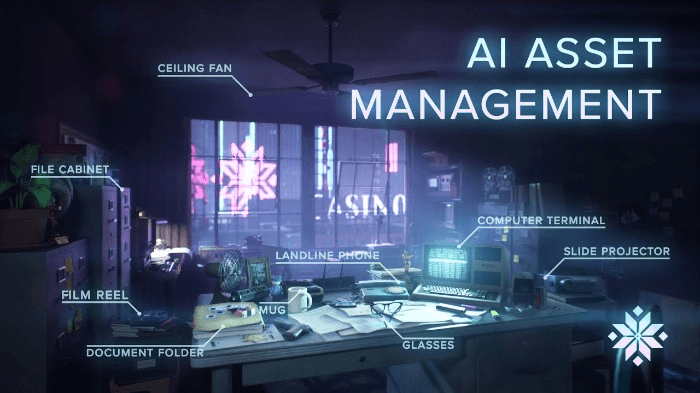 Beyond that, Promethean AI works together with artists by suggesting ideas, testing them out, and helping accelerate problem-solving. With an experienced human team behind the website, Promethean can be trusted to ensure performance stability when needed.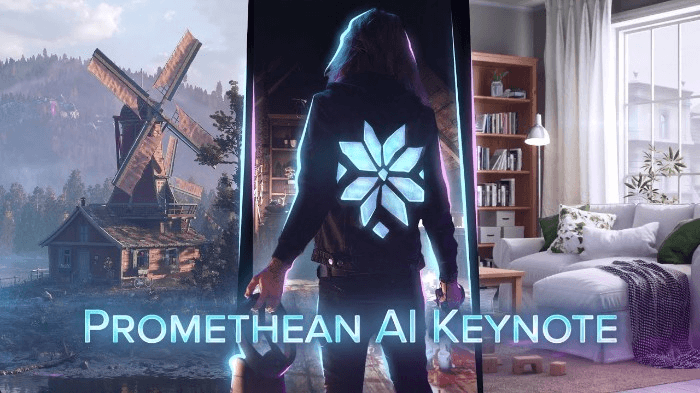 They are now offering early access for free for non-commercial use and additional licensing options for projects with financing below/above $100k per year. Join Promethean AI and start building unique gaming experiences today!
What is a Game Development Process?
Game development is a collaborative process between innovators and their company's co-founders to create an engaging player experience. It consists of many steps using human avatars and new technology such as game engines and bots. All of these come together on a platform and create an idea that developers attempt to market in the best possible way.
An example could be creating a 3D game with enhanced graphics, sound effects, and user interface functionality that appeals to a global market. Each developer has their role in completing the game development process for all aspects of the game to come together effectively.
The right combination of skill sets among innovators and co founders can lead to highly successful video games that can reach massive audiences worldwide.
What is a Game Developers Bot?
A Game Developer's Bot is a robust market data research and game creation tool. This world-building engine allows developers to create games straight from an internet-connected device, using images, data, and bot technology. By leveraging this tool, innovators can build games that set the market standard in design and complexity with fewer resources.
With its ever-growing market data sources and easy-to-use interface, Game Developer's Bot may revolutionize the game development landscape as we know it.
What Can AI Tools do for Games?
The incorporation of an AI tool into game development not only promises to revolutionize the games industry but it is also creating a brand-new market for potential game developers and content creators.
An AI engine can be used to create characters and images with unpredictable behaviors and objectives — far more sophisticated than those programmed by hand or a team— while bots can be used to test game code before release, ensuring the gaming experience remains smooth and bug-free.
With AI able to take care of more minor tasks such as coding and testing, game developers are free to spend their time coming up with captivating new game ideas. Because of this, there have been some astounding leaps forward in the games industry, giving players an incredible entertainment experience that surpasses what was possible in the past.
AI is proving itself capable of providing inspiring gaming moments that both entertain and inspires gamers around the world to launch their thoughts with AI tools and the help of machine learning.
Conclusion
Out of the eight best ai game tools, you are bound to find one or more that will support your ai model creative process. You can use these tools for other tasks, such as annotating and training data sets, optimizing bots, debugging programs, researching new algorithms, and even playing games.
By taking advantage of these helpful resources for your team as a co founder, you will be able to improve your developed skills faster and more efficiently. So what are you waiting for? Visit any of the best ai game tools today and start reaping the benefits!