ContractBook Review 2023 (Contract Management Software)
Are you looking for the most reliable contract management software to streamline your business processes and help you easily manage complex commercial contracts?
ContractBook is the perfect tool for businesses of all sizes, from small startups to Fortune 500 companies.
This comprehensive review overviews ContractBook's essential features, user reviews, pricing plans, and more – so that busy professionals can decide whether it is a good fit for their unique contract management needs.
With its robust feature set, competitively priced plans, and award-winning customer support – look no further than this software!
What Is ContractBook?
ContractBook is a revolutionary cloud-based platform that organizations of all sizes can use to manage their contracts and customers.
Businesses can reliably create and store contracts from the entire lifecycle of the customer – from negotiation to signing and execution.
Rather than having to store paper documents or manually enter data into databases, this software automates processes to make organizations more efficient and reduce potential errors.
With online access, tracking, reminders, and analytics on all contracts, organizations have everything they need for smooth contract management in one place.
Who Created ContractBooks?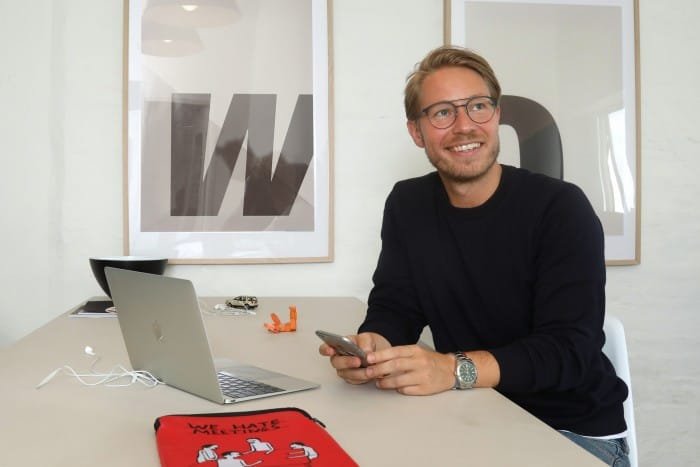 ContractBook is a company founded by Niels Martin Brochner in 2015 with a mission to simplify complex services related to contracts and business-related matters.
Their platform allows users to create, manage, store, and distribute contracts electronically.
Their service covers contract management, customer data storage, digital signatures, process automation features, and full integrations with other business applications such as CRMs and accounting software.
ContractBook also provides an audit log for every transaction to create more transparency and ensure that all data is safe from security breaches.
Top Benefits Of ContractBook
1. Streamlined Contract Management: ContractBook simplifies the entire contract process, from creation to completion. This platform reduces manual work and automates processes so that contracts are quickly created and distributed, saving time and money.
2. Robust Security: All data stored on the platform is securely encrypted, providing users with peace of mind that their business data is safe and secure.
3. User-Friendly Interface: The platform has a simple and intuitive user interface that makes it easy for users to learn how to use the software with minimal effort quickly.
4. Advanced Analytics: ContractBook provides real-time insights into contracts, so businesses can quickly identify potential issues and make better-informed business decisions.
Best Features Of ContractBook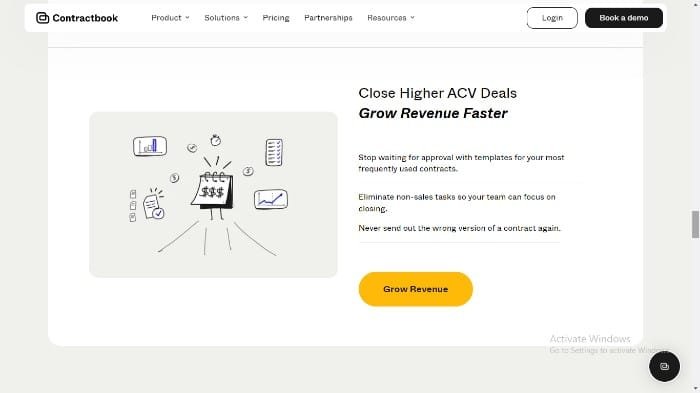 ContractBook is an excellent software for organizations looking to streamline their contract management. With ContractBook, you can easily handle any contract, saving time and money.
All the relevant information is in one place, and you never have to worry about missing an important date or deadline again.
Its intuitive design makes it easy to customize contracts to your organization's specific needs, assuring you that your arrangements will be up-to-date in the ever-changing legal landscape.
The following are some of the best features of this great software to explore:
Contract Templates
ContractBook provides a wide range of pre-built templates for easy contract creation. These templates can be customized and updated to fit the needs of each organization.
With this feature, contracts can easily be created and customized quickly and efficiently in no time.
From creating contracts to managing them all within this simple interface, this feature allows business owners complete control over their contracts and agreements process.
eSignatures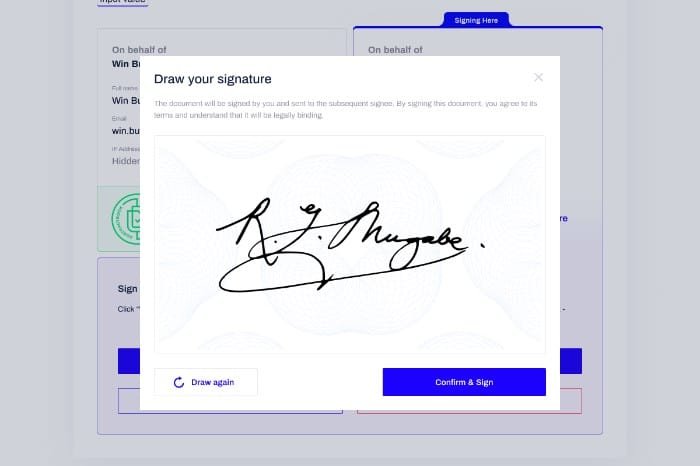 ContractBook provides legally binding digital signatures so that contracts can be signed quickly and securely.
Contracts can be easily shared with customers and other stakeholders to ensure everyone is on the same page.
This feature also helps eliminate any discrepancies in the contract information, as all signatures are tracked and stored on ContractBook's secure servers.
ROI Calculator
ContractBook provides an ROI calculator to help organizations track the return on their investment in this platform.
With this feature, businesses can effortlessly track the performance of their contracts and the corresponding return on investment. The ROI Calculator from ContractBook makes this process quick, easy, and painless for any team or business.
Not only can this feature help you keep up with customer relations and expectations, but it also ensures that your business remains competitive and profitable by having the whole team focused on maximizing returns.
Automations & Notifications
With ContractBook, you can automate your contracts process and be notified with reminders when important dates are approaching, or contracts need to be reviewed.
This helps organizations stay ahead of the game regarding their contract management process.
ContractBook Pricing – How Much Does It Cost?
The ContractBook's pricing model is straightforward and flexible, making it an ideal solution for companies of all sizes.
With their pricing model, you'll only ever pay for what you use – after an initial free plan setup to try out the features, pricing scales with the size of your team, and the number of contracts you create in a given month.
You can always change your pricing model or switch plans at any time to ensure you're maximizing the software – so you don't have to worry about money holding back your team's success!
ContractBook has three pricing plans:
Foundation Plan: Price not stated on their homepage. Contact ContractBook to learn more about the plan.
Growth Plan: Price not stated on their homepage. Contact ContractBook to learn more about the plan.
Enterprise Plan: Price not stated on their homepage. Contact ContractBook to learn more about the plan.
ContractBook Pros And Cons
---
ContractBook is a fantastic contract management tool that can help organizations become more efficient and organized in handling legal paperwork.
With this user-friendly service, teams can craft and sign contracts on the spot in a secure and seamless manner.
In addition, contract owners have instant access to feedback from team members and colleagues that can be considered before signing any contract document.
However, delving into the pros and cons of ContractBook is essential for organizations to make well-informed decisions about their contract management process.
ContractBook Alternatives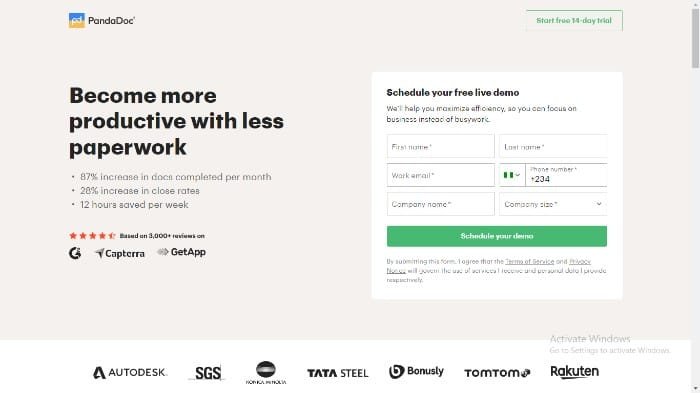 A few options are available if you're looking for alternatives to ContractBook. We have curated a list of some of the best options available.
Each offers many of the same features as ContractBook but may have different pricing models or features that make them better suited to your organization.
Here are some of the best options on the market:
PandaDoc
Juro
DocuSign
GetAccept
Dropbox Sign (formerly HelloSign)
Proposify
DealHub.io
Adobe Acrobat Sign
In addition, there are other options, such as SignRequest and Agiloft, that offer similar services.
Ultimately, the best contract management software is the one that fits your budget and meets the needs of your organization.
Be sure to consider all aspects of each option before making a decision.
ContractBook Personal Experience: Results Achieved Using ContractBook To Create Contracts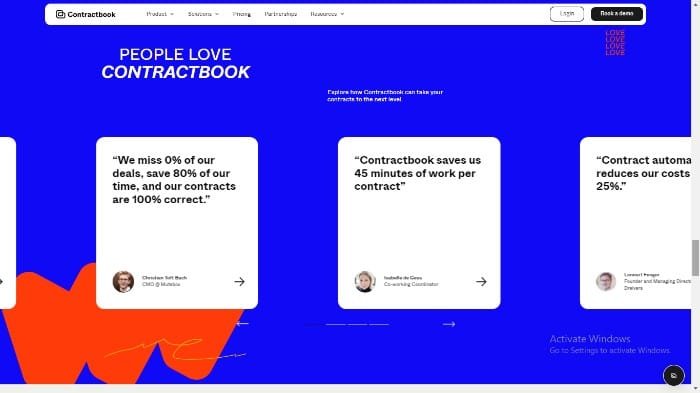 I have been using ContractBook for a few months now, and I've found it to be a beneficial tool for creating contracts.
The interface is easy to use, the features are comprehensive, and the customer service has been top-notch.
Creating contracts is quick and straightforward; you can craft complex documents in just a few minutes.
I like that the documents are stored securely in the cloud, and you can easily share them with colleagues or customers to ensure everyone is on the same page.
The automated notifications keep me abreast of contract changes so I can take action quickly and efficiently.
Overall, my experience using this software to create contracts has been positive. I recommend this tool to any organization looking for an efficient and secure contract management system.
Conclusion – Is ContractBook Worth It?
Overall, ContractBook is an excellent contract management tool that can significantly streamline legal paperwork processes.
The user-friendly interface and automated notifications make creating, signing, and managing contracts extremely easy.
Plus, there are three different plans to choose from depending on the size of your team and the number of contracts you need to manage.
If you're looking for reliable and secure contract management software, ContractBook is worth considering.
Get in touch with the team to learn more about their plans and pricing.
Good luck!