How I Increased my Domain Rating in 2022 (Free SEO Case Study)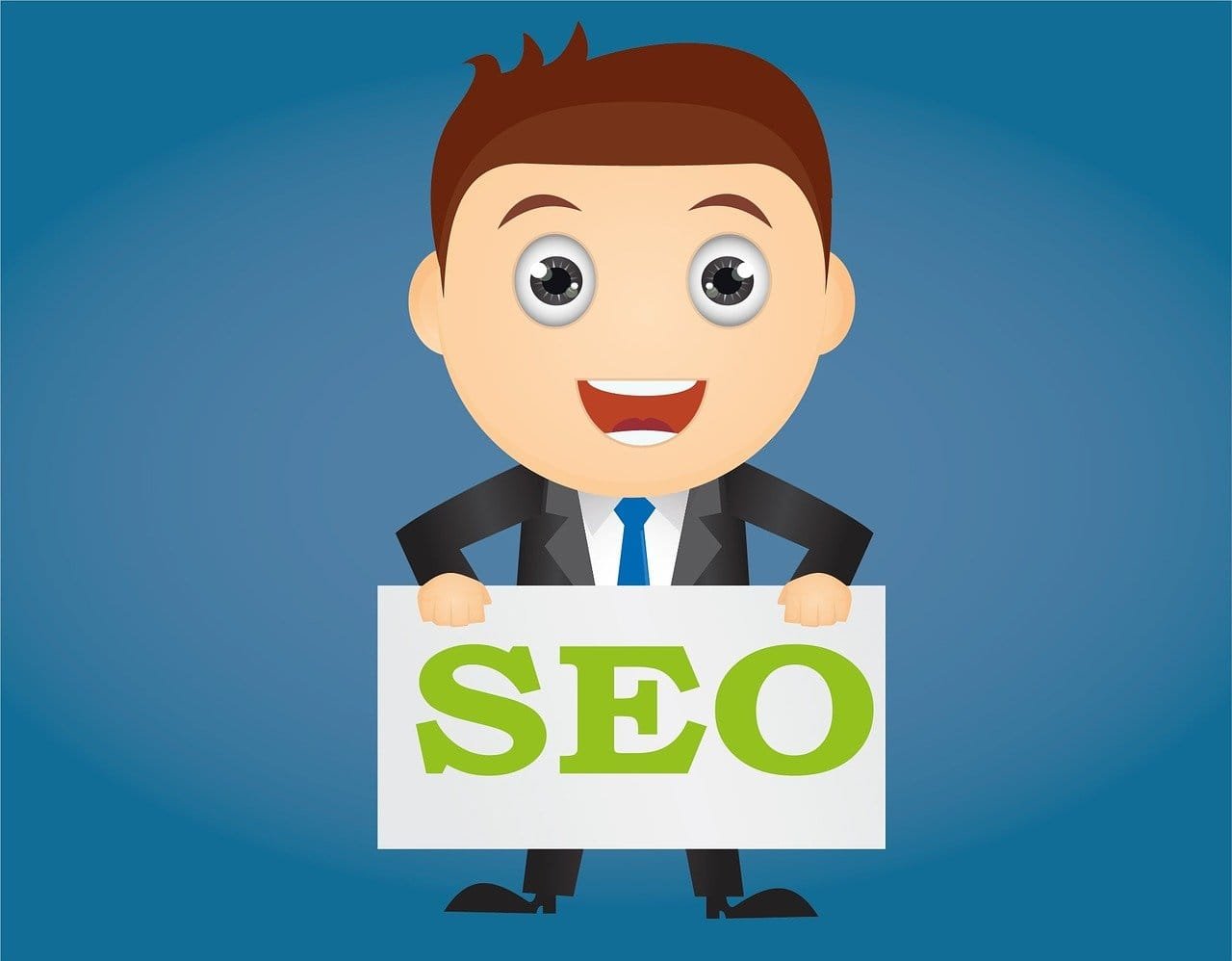 I started paularoloye.com in July 2021 for the sole purpose of building my domain rating to DR50+ and for the first month, I designed the website, set up Rank Math SEO, and linked to Google Analytics, Google Search Console, set up sitemap and schemas.
On Page SEO (Content Optimization)
By the second month, September 2021. I published some articles and optimized them so they all got 97+ On-Page SEO Score using Rank Math.


Link Building (Guest Posting and Niche Edits)
By the third month, October 2021. I officially started my link-building campaign. Focusing on submitted Guest posts on DR 50 – DR 80+ websites and niche edits/business citations or link exchanges.
I invested in tools like Ahrefs, Hunter, Google Workplace, and MixMax.
The process was manual email outreach, looking for the right person to contact on guest posting sites increased the email response rate and I got my first links from a DR73 site and DR 83 site. I was OVERJOYED!
Domain Rating History (0-66 DR in 59 Days)
My domain rating started from a whopping 0.0 and within the first week, it rose to 4.5 (check the images below for progress).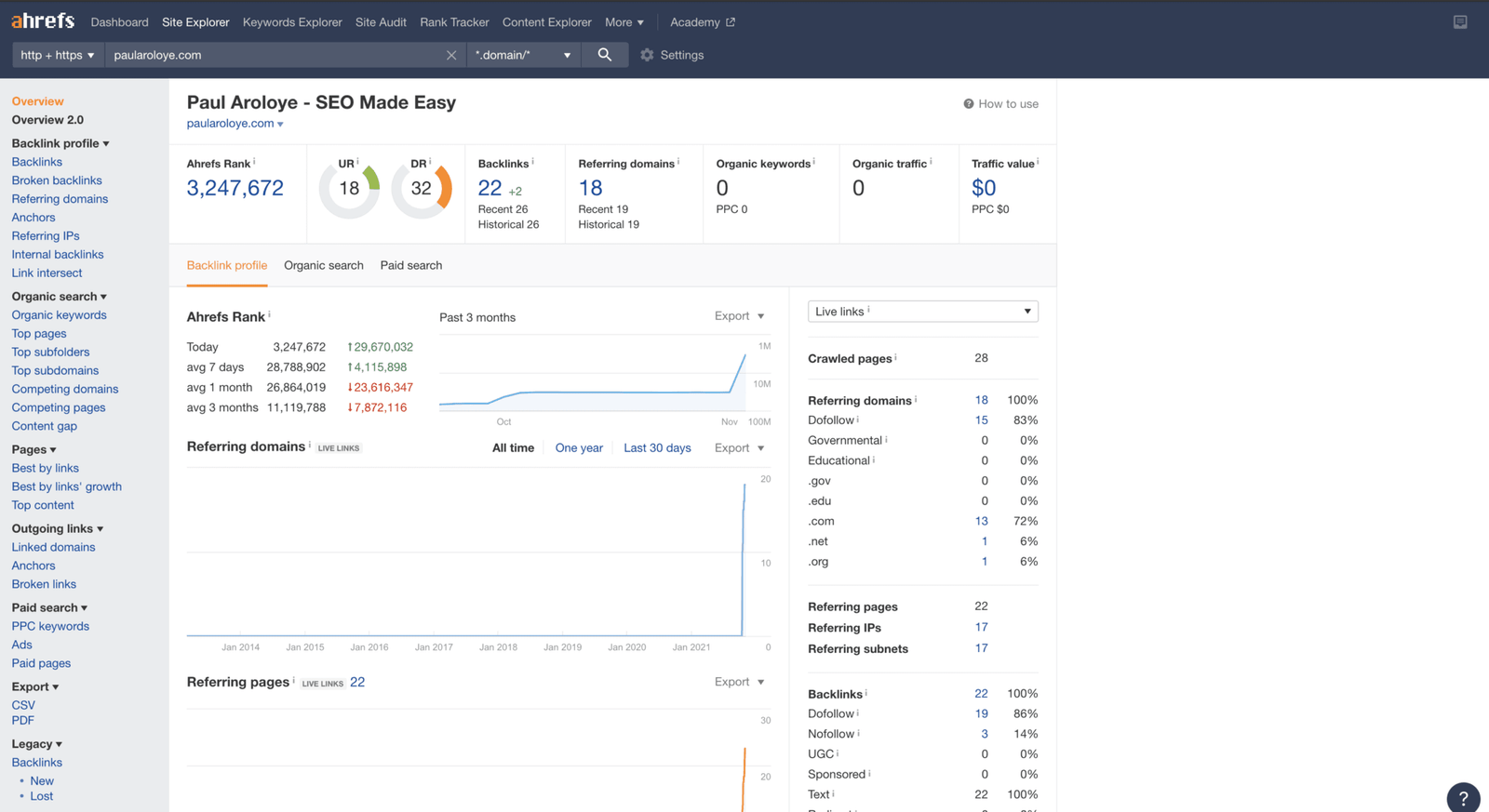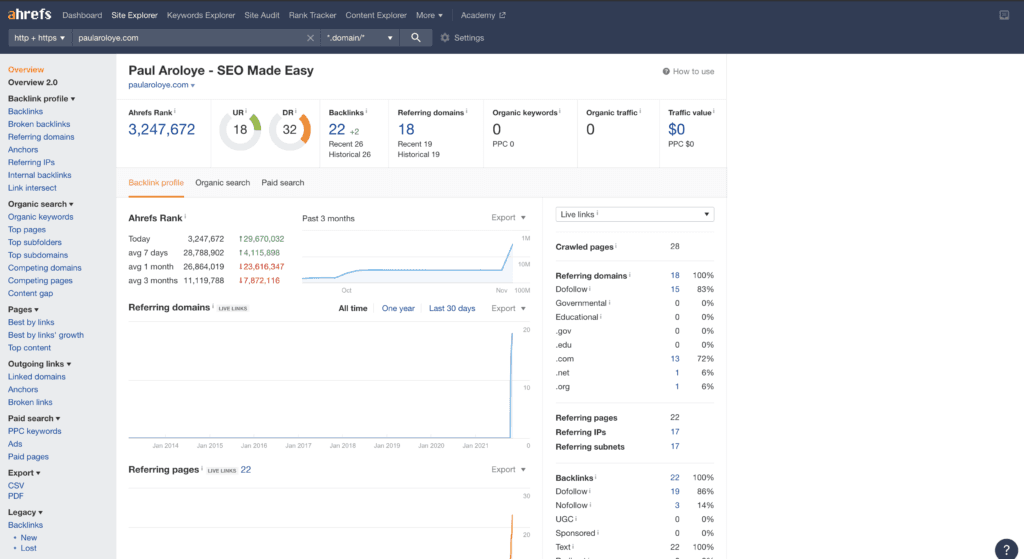 Paul Aroloye Domain Rating – 6 Months Later…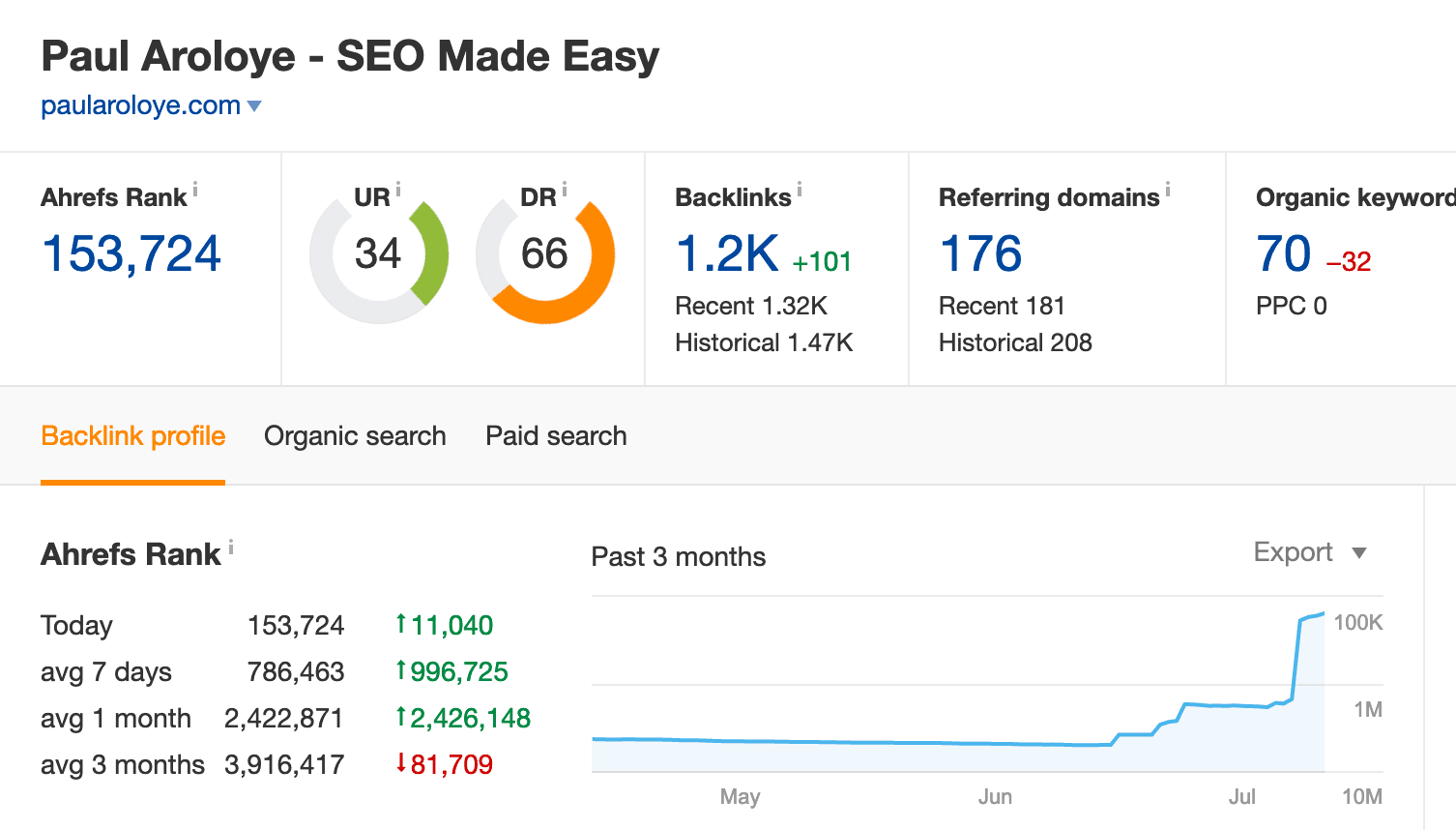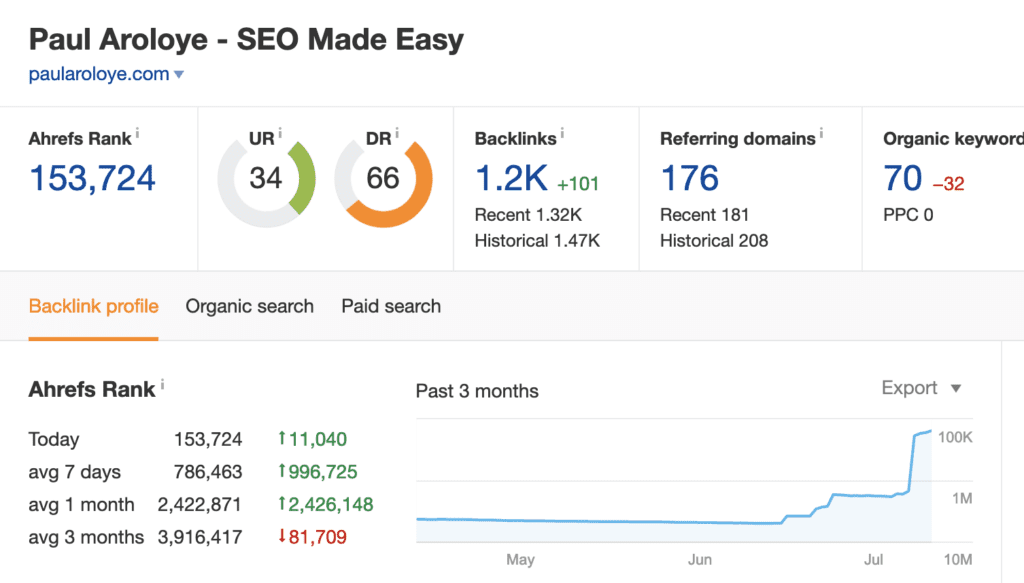 Google SERP Ranking
My site started ranking high on keywords like;
I'll update this post as my domain rating increases.