PepperType AI Review 2023 (Best Virtual Content Assistant)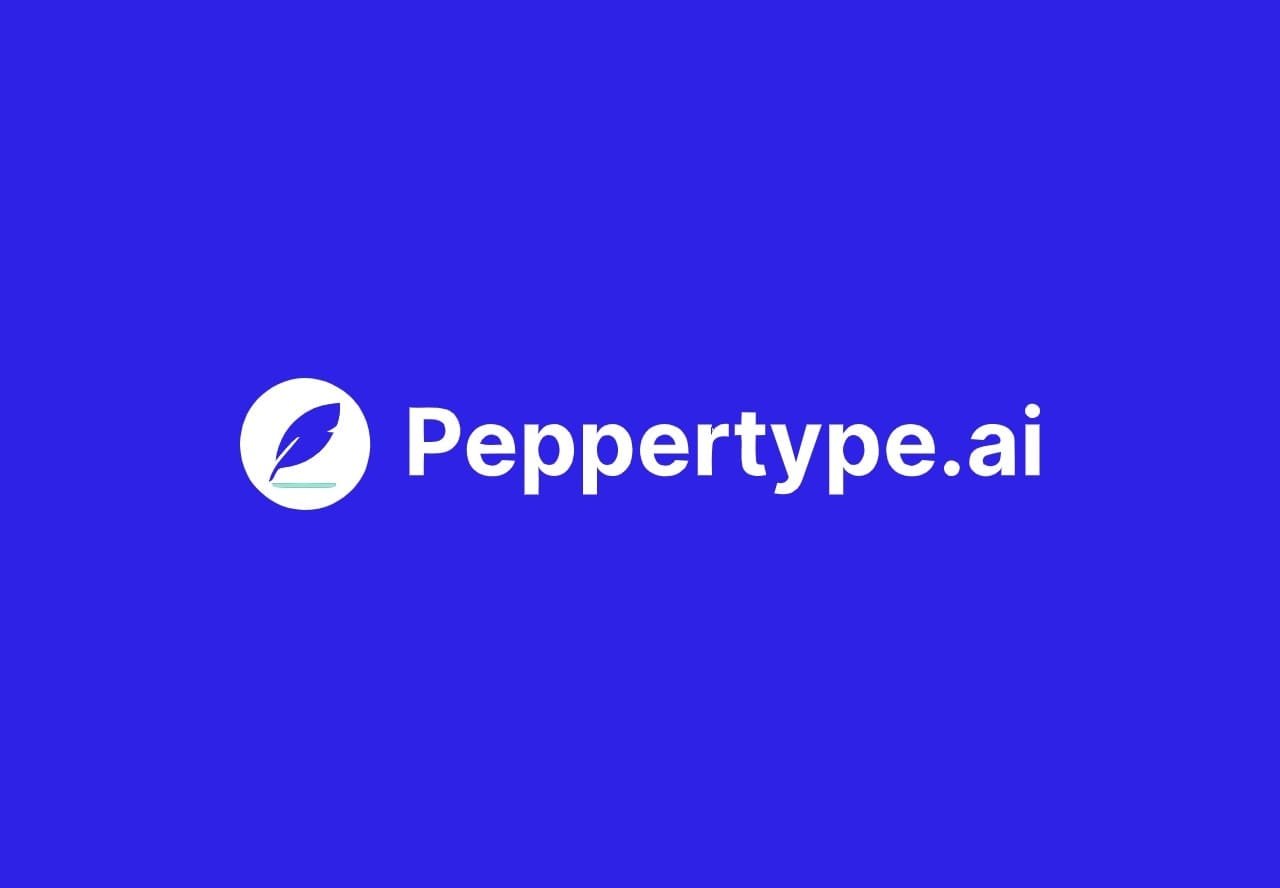 Are you ready to take your content creation to the next level? Do you crave an easier way to create SEO-optimized content quickly and efficiently?
With PepperType AI, it's possible! By combining natural language processing and advanced machine learning algorithms, this revolutionary new virtual assistant gives digital marketers and copywriters the tools they need to generate high-quality, engaging web content in a fraction of the time.
In this PepperType AI review, we will explore all its features and capabilities, so you can decide if it is suitable for your business needs in 2023. Let's dive in!
What is PepperType AI?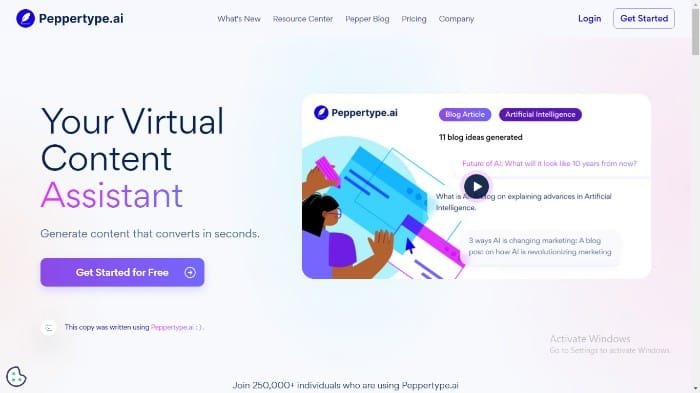 PepperType AI is an artificial intelligence tool designed to make life easier for content marketers and copywriters.
It is advertised as the "world's smartest virtual assistant" due to its ability to produce high-quality blog posts, product reviews, eBooks, articles, and more with minimal effort from the user.
Not only does PepperType enable its users to write better, faster, and more relevant content, it provides an added boost of creativity that can help them stay ahead of the competition.
With its artificial intelligence technology, PepperType can learn the target audience's behavior and generate unique blog ideas while providing influential keyword research to optimize copy for search engines.
These combined features make PepperType AI a must-have tool for any creative professional seeking to write compelling content.
Who Created PepperType AI?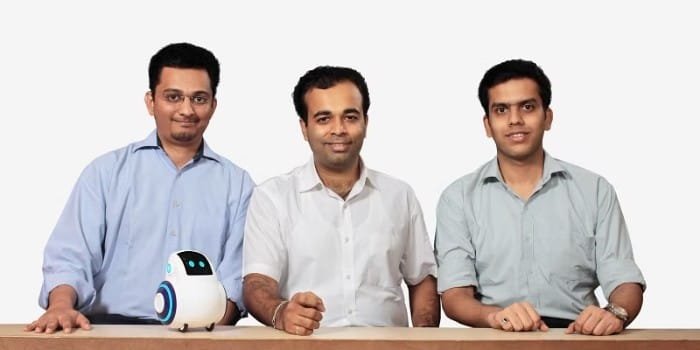 Anirudh Singla and Rishabh Shekhar, two entrepreneurs with a passion for Artificial Intelligence, created PepperType AI. Rishank Pandey then joined their venture to focus on the marketing needs of the tool.
Together, they created a website for businesses to take full advantage of what PepperType AI can offer.
Not only does this website give businesses access to the platform from anywhere in the world, but it also provides free user support as well as guidance on how to set up and navigate through the platform.
Anirudh, Rishabh, and Rishank have enabled businesses around the globe to make use of their revolutionary AI tool and experience the future of technology firsthand.
Top Benefits of PeppeType AI
1. Improves Content Quality: PepperType AI can help writers create more engaging and SEO-friendly content with its natural language processing capabilities.
2. Enhances Creativity: It uses advanced machine learning algorithms to come up with unique ideas that provide an added boost of creativity for users.
3. Speeds Up Writing Process: Its AI-driven writing automation enables content writers to produce more articles in less time, allowing them to focus on quantity and quality simultaneously.
4. Automates Research: PepperType AI can research for you, eliminating the need to search for keywords and topics manually.
5. Saves Time & Money: With its AI technology, PepperType reduces the time and money needed to create SEO-friendly content.
6. Provides Productivity Insights: The platform also provides accurate reports on user productivity, giving businesses a better idea of how their writers perform.
7. Generates Unique Content Ideas: It can generate blog ideas based on the target audience's behavior, giving content writers a boost of creativity.
8. Enhances SEO: PepperType AI helps optimize copy for search engines by providing influential keyword research, allowing businesses to rank higher in SERPs.
9. Streamlines Workflow: By automating specific tasks and streamlining the content-creation process, PepperType AI helps increase user efficiency and productivity.
10. Enables Collaboration: It allows multiple users to collaborate on projects, enabling real-time collaboration from anywhere in the world.
As you can see, PepperType AI is a powerful tool that can help businesses produce high-quality content quickly and efficiently.
Its advanced artificial intelligence technology can save businesses time and money while providing the necessary insights to create content that resonates with their target audience.
PepperType is a must-have tool for any creative professional looking to maximize their content's reach and success.
PepperType AI Pros and Cons
---
Creating content can be a challenging task, which is why many people choose to explore platforms such as Peppertype.
It allows users to manage pricing plans easily and offers customer support if any questions arise.
Even better, gaining an honest review of the product is possible without creating the original content yourself.
PepperType is an invaluable tool for creating content quickly and painlessly, making it worth delving into its pros and cons.
Starts at $35/month (PERSONAL PLAN)
Best Features Of PepperType AI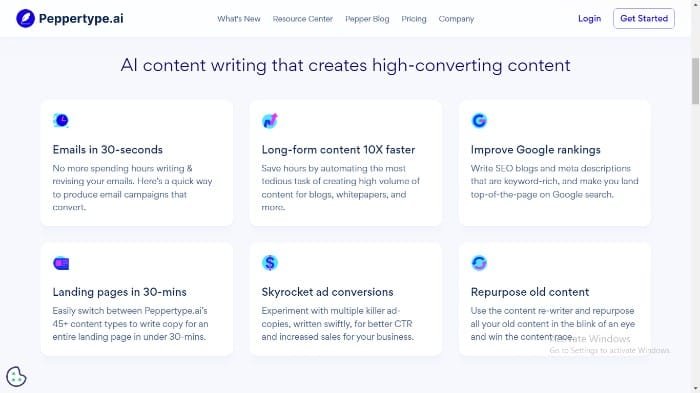 PepperType AI is the content generation tool that makes writing easy and fast. This helpful tool works for you, giving you research ideas to start your content.
From there, PepperType AI helps produce original content, freeing up your time to do more meaningful work.
Instead of spending hours researching content topics and writing content daily, you can use PepperType AI to get the content-writing part done quickly, allowing you to focus on something else.
With PepperType AI, content creation takes no time at all!
Here are some of the features of PepperType to produce original content:
Content Structure Analyzer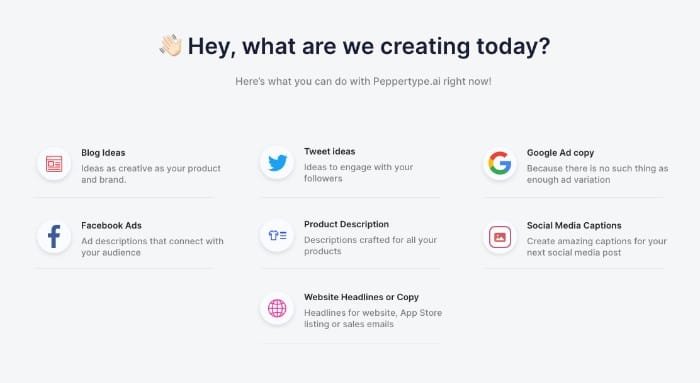 PepperType AI's content structure analyzer is an essential feature for any content creator.
This intuitive tool can generate a comprehensive blog outline quickly to help you get from brainstorming to creating content in this no time.
You can also use this feature to dip into different content types, such as blog intros and ads, to make sure your content is completely optimized.
With this powerful analyzer, you can quickly generate high-quality content that will generate interest and drive traffic to your page.
Reporting/Analytics
PepperType AI's reporting/analytics feature is a valuable resource for website owners.
It allows them to quickly review customer feedback and better understand their target audience and the media's reception of this audience.
By gaining this insight into how people in their community perceive their services and products, they can more accurately create and foster relationships, increase customer support and satisfaction, boost engagement with returning customers and discover new opportunities that otherwise may have gone unnoticed.
Product Review Generator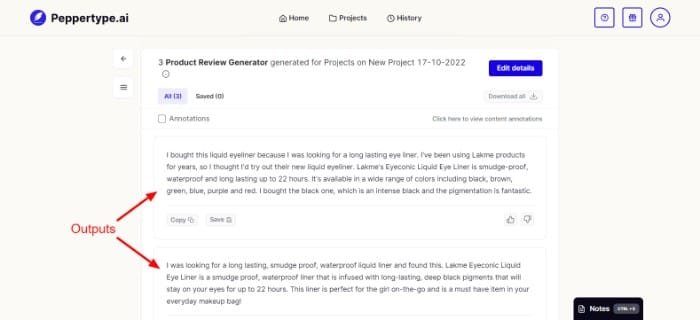 PepperType AI is the product review generator you've been waiting for.
Not only does it help you with product descriptions quickly and easily, but this feature will also help you write ad copy for social ads or long-form product descriptions for websites.
Whether you need social ads in 140 characters or longer form content for websites, PepperType can help step up your game. With PepperType, product reviews no longer need to be daunting or time-consuming.
Instead, get creative and start describing your product in an easy-to-follow format! Anyone can become an expert product reviewer with a few clicks of a button.
Third-Party Integrations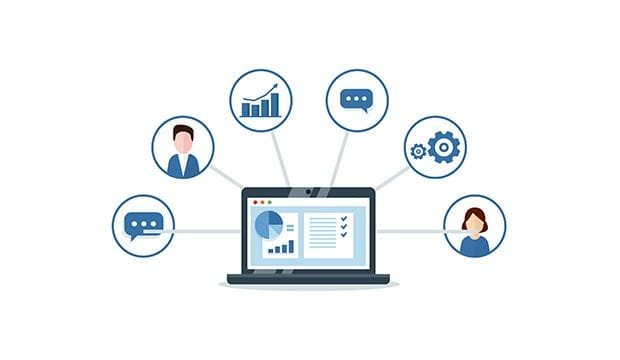 Its third-party integrations allow organizations to incorporate AI into their workflows seamlessly.
Experienced marketers can use PepperType AI to generate SEO meta descriptions at a fraction of the time it used to take, freeing up countless hours of productivity.
Content marketers can rely on PepperType's powerful ai copywriting tools and pepper content to rapidly create optimized, SEO-friendly digital content that captivates audiences from all walks of life.
Whether you are looking to improve the speed or the quality of your content writing, PepperType's third-party integrations will save you time and money like never before.
Customizable Templates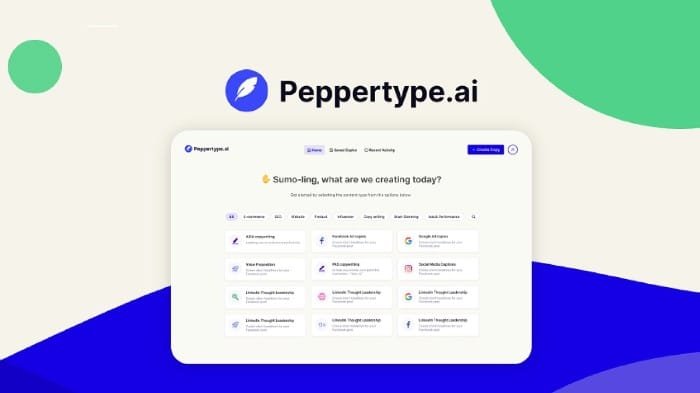 PepperType AI is a potent tool for businesses and freelancers, providing users with customizable project templates.
This feature is handy for team plans requiring content to be quickly produced and shared on social media channels.
This feature allows users to create a uniform yet custom design in minutes. PepperType makes this simple by allowing you to specify all of this in the configuration section of each template.
In addition, there are several fields where you can further customize the templates according to your needs – such as setting the post description or including better content copy than ever before.
Automatic keyword optimization
This feature of the PepperType AI is genuinely second to none! With this automatic keyword optimization, content creators can generate more website traffic from search engine optimization results than ever before.
Not only that, but this feature allows for saved time and effort when it comes to finding keywords for their data.
Creators won't need to allocate too few credits towards reviews and forms to find the perfect keywords – this excellent AI can do it all in a matter of moments.
This support makes content creators' lives easier and more successful overall, which is why this remarkable feature of PepperType should not be overlooked.
PepperType AI Pricing – How Much Does It Cost?
Are you looking to get better content marketing results without breaking the bank?
PepperType AI pricing plans are perfect for inspiring digital marketers and helping them cut down on time waste.
You'll never have to worry about too few credits when accessing pepper content.
Plus, if you ever run out of content ideas, the platform is always there to offer valuable insights and help you create more innovative strategies.
PepperType has its pricing plans structured in three tiers:
Personal Plan: Starts at $35 per month, $420 per year
Team Plan: Starts at $199 per month, $2,388 per year
Custom Plan: Not stated (Contact the company to learn more about the custom plan)
Here are the full details of the pricing plans:
Personal Plan
1 user
50,000 words included
40+ content types
Notes and Text Editor
Access to templates
Unlimited projects
Active customer support
Team Plan
Everything included in the Personal plan
5 users
Collaborate & share results
Access control
Export results
Request custom content types
PepperType AI Case Study: Results Achieved With the PepperType
The PepperType AI has been tested and used by renowned organizations worldwide, such as Apple and Google.
These brands have significantly improved their content marketing results since implementing the platform. Here's what they had to say:
Apple reported an average conversion rate of 30% higher than before using the PepperType AI, while Google reported an average time savings of 30 hours per week.
These impressive results show that the PepperType AI can substantially benefit businesses looking to improve efficiency and gain better content marketing results.
With its powerful features and customizable templates, it's easy to see why more marketers are turning to PepperType AI for their content marketing needs.
Ultimately, the PepperType AI can help take your digital marketing to the next level – faster and more efficiently than ever before.
So what are you waiting for? Try out this powerful tool and see how it can boost your business results today!
This technology can significantly improve landing pages, ad copies, social media captions, and blog outlines.
My Experience Using PepperType AI To Create Quality Content
Working with PepperType AI as a content creator has been a game-changer.
It provides ad copy, review writing, and regular blog ideas – perfect for busy content creators on tight deadlines.
I've found their AI platform to be the ideal tool to improve my website and social media posts efficiently and cost-effectively.
Furthermore, thanks to it, my fantastic ad copy engages customers more than ever!
If you're in the market for quality content creation, look no further than PepperType AI – you won't be disappointed.
Best Alternatives For PepperType In 2023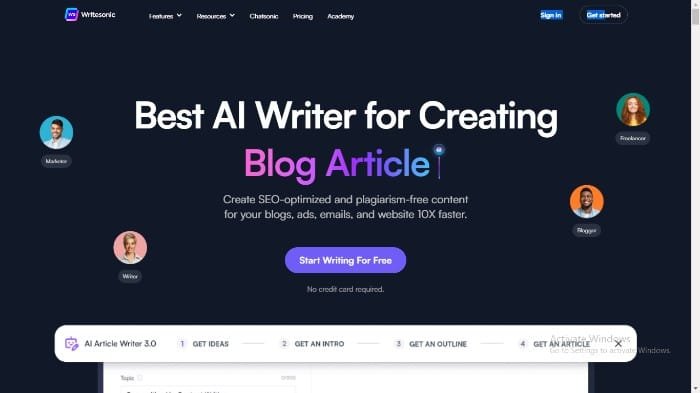 In 2023, content writers and long-form content creators may consider alternative solutions to PepperType for producing engaging content.
Some features set different solutions apart, whether crafting helpful social media posts or writing long-form content.
For example, content ideas can be explored in advance, and writers can track their progress as they create their work.
When choosing an alternative to PepperType, consider a platform with the features you need to write the best long-form content and make it stand out.
With the right platform, you can take your ideas to a new level of engagement! Therefore, here are some of the best alternatives for the PepperType content creation platform:
Writesonic
Jasper
Rytr
Grammarly Business
Outranking
Anyword
Scalenut
Semrush
Simplified
Copy.ai
How to Use PepperType Ai to Create Youtube Video Descriptions
Youtube video descriptions are one of the most important parts of a successful video marketing strategy.
By using PepperType AI to create Youtube Video Descriptions, you can ensure that your video content is engaging and reaches the right audience.
The key to creating compelling video descriptions is optimizing them for SEO, which will help your videos rank higher in search engines.
You need to use relevant keywords and include them in your video's title, description, and tags. It's also essential to make sure your description is engaging and interesting.
PepperType AI makes this process easier by providing you with customizable templates to make your video descriptions more effective and engaging.
Additionally, the AI-based platform can help you optimize your descriptions for SEO by suggesting relevant keywords and phrases included in them.
It can also provide insights into how viewers interact with similar videos, helping you craft a description tailored to their needs.
How Does PepperType Generate Blog Ideas?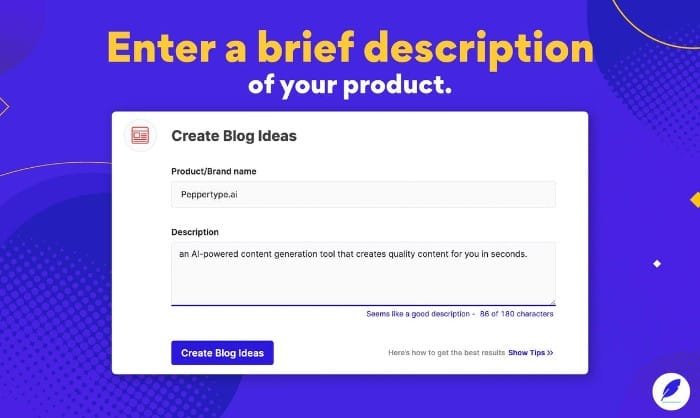 PepperType AI is an advanced artificial intelligence platform that can help content creators generate creative blog ideas and content.
The platform uses natural language processing algorithms to identify user queries and generate relevant blog topics.
It also has a vast content database from millions of websites, which it uses to generate unique blog post ideas.
Additionally, it can analyze user interests, trends, and keywords to generate more engaging content.
The platform also provides engaging content templates to help users create compelling blog posts quickly.
Moreover, it offers a range of automated tools to help users customize their content and optimize it for SEO.
Overall, PepperType AI is a potent tool for content creators and marketers looking to produce high-quality blog posts quickly.
It can help users create informative and engaging content, increasing their reach and engagement with readers.
How Effective Are PepperType's Content Ideas?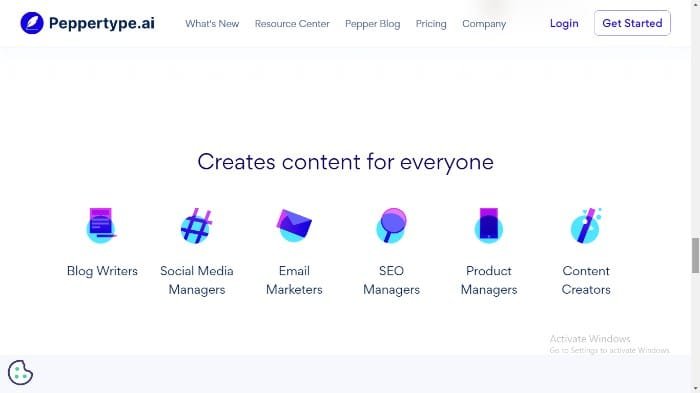 PepperType AI is a powerful content creation engine that can generate creative and engaging content ideas.
The platform uses natural language processing algorithms to understand user queries and generate relevant blog topics.
It also has a massive database of millions of websites from which it extracts content ideas.
Moreover, the platform offers automated tools for optimizing content for SEO and customizing it to user needs.
PepperType AI is a reliable platform for content creators who want to quickly generate unique and engaging ideas.
The platform's content ideas are highly effective in reach and engagement as they are tailored to user needs, making them more likely to be successful.
Moreover, with its automated tools, users can create well-optimized content quickly and easily.
PepperType AI is an excellent platform for creating compelling content ideas and making them stand out from the competition.
Conclusion – Is PepperType AI Worth It?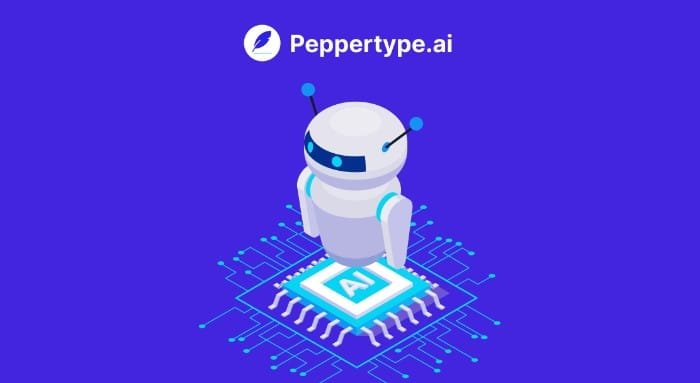 PepperType AI is a powerful and efficient artificial intelligence platform for content creators and marketers.
It helps users generate unique blog ideas, create compelling content quickly, and optimize it for SEO.
The platform also provides automated tools to customize the content according to user preferences.
Overall, PepperType AI is an excellent choice for content creators looking to produce high-quality content efficiently.
Therefore, it is worth investing in if you want to increase your reach and engagement with readers.