Sublimation for Beginners (Start Sublimation Printing in 2022)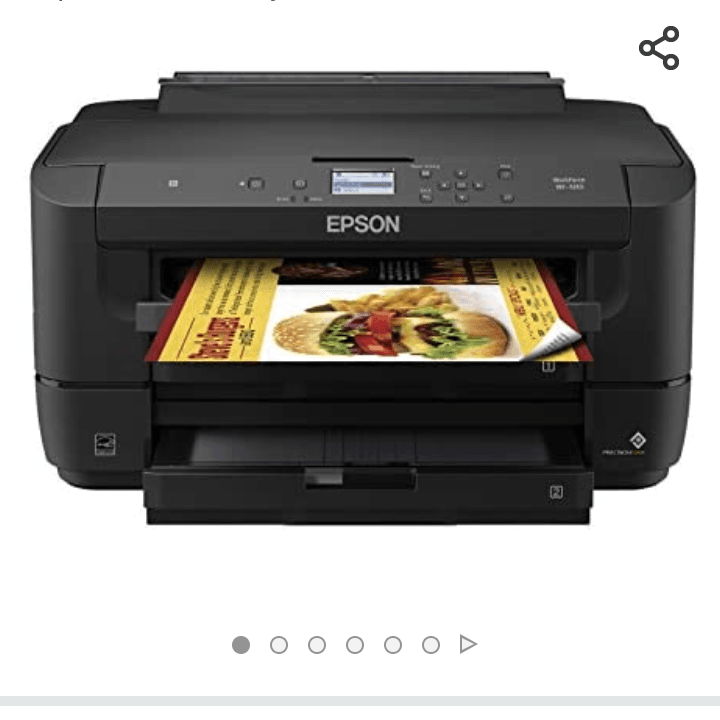 This is why I have written this article to spark the light of creativity and bring to your awareness… The perks of sublimation for beginners and how to start sublimation printing. There is one special thing about us humans, which is that we can never stop being creative.
All through the years of our evolution as humans, there has always been a development. Although it might not be in the same interest, all the developments have had one thing in common; technology.
This time, it's a technology for creative minds like you and me. Being creative may sometimes sound like a big thing. But for processes like sublimation printing that have advanced so much, creativity is now the new norm in society.
This is why it is very easy to bridge the gap between the poor and the rich with courses like sublimation for beginners. Yes! You read right, sublimation for beginners is a massive twitch to becoming rich.
You don't necessarily have to be the new Isaac Newton or create a multi-dimensional solution for the human population before you can earn and become your own boss. With sublimation printing, you can be your own boss and really tame the beast of financial horror in you.
For this article, I will be letting you in on the basics of sublimation for beginners, and how to start sublimation printing. But before that, I'm sure you would want to know what sublimation printing is all about.
What is Sublimation Printing?
What happens when you press Control+P on the computer system?… It immediately starts to print any document you are working on, right?…
That is the basis of sublimation printing. It was developed from the idea of printing a regular business or academic document on paper. But this time, after printing on paper there is another process that goes in place, which is sublimation.
Sublimation is the process of printing pictures, signs, marks, logos, or designs onto any sized paper, for the purpose of permanently imprinting the design on a material such as fabric, and ceramic-like T-shirts, mugs, cups, plates, etc. It is done with the use of heat.
During its first introduction to the printing and creative world, it was only done by professional operators as the process for vague to many people. But today with the presence of articles like sublimation for beginners, the gap of the technical know-how to sublimation printing has been bridged.
Hence anyone willing to go through sublimation for beginners is welcome to enjoy the financial gains that come with such an easily creative and yet lucrative career.
How do I Start Sublimation Printing?
Starting sublimation printing is pretty much simple. It is as simple as you've read it. It isn't filled with a ginormous process involving equation balancing and mathematical calculations. It's the easiest process any lucrative business could hold.
Take note: Before continuing reading, you need to decide;
If you would love to make quick and easy money.
If you love to be free with your thoughts and ideas.
If you like to create your own style.
If your answer to all of these is yes, then all you need to start sublimation printing are in this fine article about sublimation for beginners. Here are the five simple things you need to start sublimation printing;
Sublimation Software
It is not just enough to start a business but to also start it right and properly. As for sublimation printing, the first thing you need to start is a software package. For any sublimation printing job, you will need a certain design, mark, or logo which might be prepared by your client or basically explained by them.
But in worst scenarios where there is no design and situations where the client needing sublimation print only has an idea in their mind. Then you will have to resort to creating a proper design for them. This is done with the use of a creative design software package.
There are several software packages that could be bought online, and installed with several payment tags of extensive use. Software packages that could do more than just edit photos, or write brand names. Software packages that can be used to maneuver and create compelling designs for special purposes. Some of the software packages used are
Corel Draw:
Corel Draw is the most used software package for sublimation design. When it comes to logo design and idea creations, Corel Draw is the software package you should use for your sublimation design. It can cost below $70 and with some of its newest versions being sold at about $140 on websites like E-bay.
Adobe Photoshop: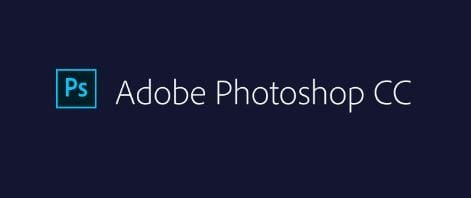 One of the many revolutionary products of Adobe Software Creators. Adobe Photoshop is a tremendous software package you can use to kickstart your sublimation design journey. It works properly with any computer make, and it is sold at about $140, with some of its elements selling at $20 and above.
GIMP:
GIMP is one of the most popularly used software packages for sublimation design. It gives a better template and other options for design that best suit certain designs. It works well with many computers processor, so you don't have to worry if it will work with your computer.
You just have to get the specific one for your computer processor. It is sold for a price well over $9 on Amazon.
Sublimation Blank Materials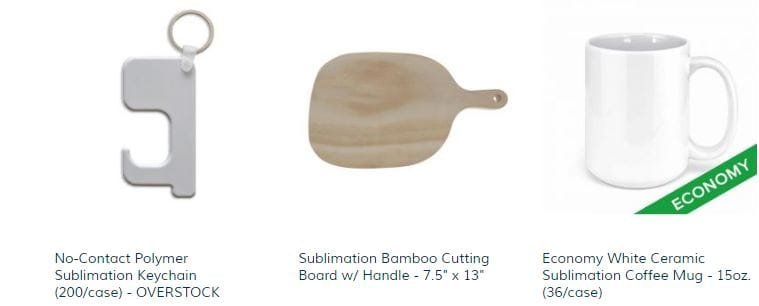 Well, if you've read this article (Sublimation for beginners) till this point. Then you already know to start sublimation printing, what you need the most is a design software package. But after that, you will obviously be printed on something. So, the next time go get set, is your blank material.
A blank material represents any item you intend to print your design, logo, or idea on. It can be a cap, cup, T-shirt, trouser, water bottle, socks, or any materials that have a synthetic, ceramic or fabric feel to them.
Other Sublimation Gadgets & Supplies
Before starting to print and sublime your imprints on your blank material, you still need some very important elements. Some of them are the reasons your sublimation process might go wrong, and the initial reason for printing will be defeated.
They are your other gadgets and supplies. You might not need all of them at once, but make sure to have one or more of them in store for sudden need.
The other gadgets can be gotten from several online and physical stores, they include the following.
The inkjet-This is the variations of colors you have to choose from while printing.
The sublimation print papers-These are special papers made for sublimation printing. Regular pulp papers are not needed in this process.
The paper rolls– In cases of larger prints, some sublimation printers make use of paper rolls for printing.
The supplies are majorly for your own personal use while printing, they include the following.
Sublimation Printer
After taking all the above steps to start your journey into sublimation printing. What's next is to get into the majors themselves. One of which is the printers. You have to be able to select the right printer for your job.
This is the major step, that many sublimation beginners miss studying well before starting proper sublimation. That is why it is good to go through pieces like this that preaches the technical know-how of sublimation for beginners.
Making a high-class sublimation printing is not magic or misery. It is pretty simple when you select the best printer for your work. This is the secret to many successful expert operators, in the sublimation printing business.
You may argue that you are very conversant with what a normal sublimation printer should look like, or what it should do. Just like regular printers, they should be able to print paper, both regular papers and sublimation papers. But asides from this, there are some other features they are supposed to possess. These features are very distinct, when it comes to their size, make, color, and capacity.
Regardless, every sublimation printer should be able to print in multiple ink colors, should be able to do multiple prints like on regular paper and sublimation paper should be able to print/scan/fax/copy and should be digital-savvy.
Although there are many types, and designs of sublimation printers, these are the few known, credible sublimation printers.
Note: The sublimation printers that are about to be evaluated below, are not the only available printers in the market. But in most cases, they are the most used and most talked about printers for sublimation suitable for beginners.
Epson Printers
Best for producing stunning photo output, for use on other materials.
Device Overview
Epson printers are the most popular sublimation printers used for active sublimation works. Over the years, it has been stressed by other sublimation for beginners' pieces as one of the most consistently used sublimation printers.
They are one of the best sublimation printers out there, with stunning capability, when it comes to creating quality in photo printing for use on other materials. They are mostly used for projects requiring cutting-edge photo quality.
They have different models with different preferable sizes that make them either heavy or light. They are very capable of printing large-sized formats like 13" x 19", this is a major reason why their total cubic meter from about 16.5" x 22.3" x 17.8" in height, width, and length respectively.
Regardless of their sizes, Epson printers also possess a strong benefit, common amongst the sublimation printers that anyone should know, to ease sublimation for beginners which is its hard plastic body.
Their body weight and size also allow them to be capable of holding up about 500-700 sheets of paper at once. Depending on their functionality, they are sold for about $300 and above.
Key Features
Black printing is possible at nothing less than 8ppm.
Colored printing is possible at nothing less than 6 ppm.
They provide automated mutual printing scan/copy/print/fax
They connect to both Wi-Fi and Ethernet.
Specification
They are made by Epson Manufacturers.
They possess email print, Epson iPrint App, Wi-Fi, and USB print ability.
They have between 3.2"- 4.3" display touchscreen for control.
They have maximum resolutions of 4800 x 2400 dpi.
They can print several paper sizes.
Saw Grass Printers
Best for rigorous sublimation printing.
Device Overview
Unlike the other types of sublimation printers, saw grass printers are specifically built for sublimation alone. Don't get me wrong, they can also do regular printing jobs, but the primary purpose of manufacture was for sublimation printing.
Saw grass printers are very straightforward to set up and easy to use, but as much as they look advanced, they use old printing technology. They are not designed based on the new sublimation printing technology.
They all have simple LED control panels, with some buttons and a few indicator lights. Their ability to be easily maneuvered and edited in cases of paper jam makes them very suitable for use by beginners.
Their front panels give easy access to the inkjets, Ethernet, or USB ports through a plate cap.
One of their benefits is that they give the operator the ability to affect or edit the process while printing. Hence for people looking to start sublimation printing like you, this printer makes sublimation for beginners very easy.
On websites like swing design, they are sold from less than $300 to a whopping $1000 depending on the size and capacity needed.
Key Features
They have high printing capacity.
They are very economical to use.
They have both Ethernet and Wi-Fi connection options.
Specification
They weigh from about 35.2 pounds to more than 70 pounds.
They have sizes of less than 21.65 x 14.17 x 9.84 inches and above.
They have resolutions ranging from 4800 x 1200 dpi and above.
They have a media size of not less than 215 x 355mm.
Canon Printers
Best for borderless sublimation printing.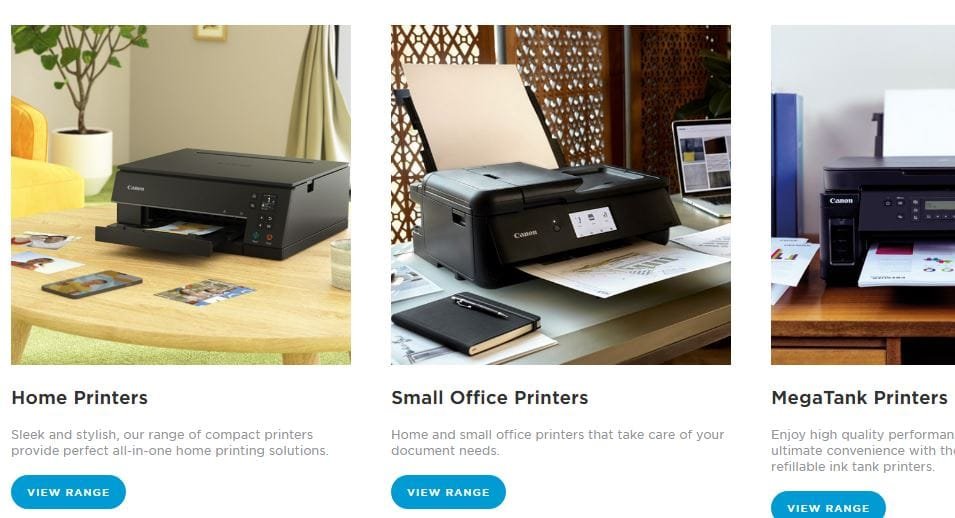 Device Overview
When it comes to borderless sublimation printing from printers that are small-sized, then Canon Printers are the best out there. When printing, canon printers remove the dye print effect and make the printing extra suitable.
They are very light-weighted machines, and it is very easy to set up. Their designs are made in such a way that it makes the job easier when printing for an art gallery. They were usually too big and uneasy to move around places because of their wide shape. But their recent models and design now look smaller and more compact.
They are also made with hard plastics, and they have a built-in paper roll effect that makes it easy to carry out wallpaper or banner printing of different types. Their control panels display some information about the paper alignment and the print types.
They also make use of resolutions of about 4800 by 2400 dpi and above. They are very expensive and are sold from about $599 upwards.
Key Features
They produce premium quality printout.
They are super-efficient for borderless printing.
They are very economical, and sales effective considering their quality.
They have an upgraded processor and navigation panel.
Specification
They are all made by Canon manufacturer.
They produce colored output.
They have compatible, sublimation ink point.
They connect to any of Ethernet, Wi-Fi and USB.
They are very compatible with smartphone, PCS, laptops, and Tabs
They can produce prints on glossy photo papers.
Sublimation Heat Press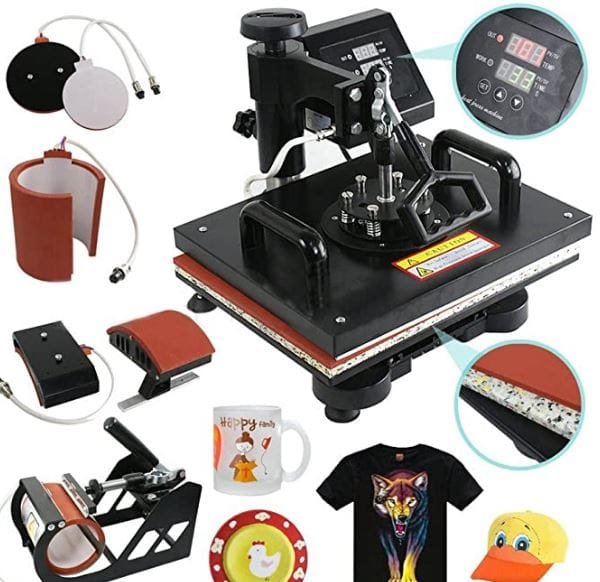 This is the last step and process involved in starting up and carrying out a sublimation printing. If you have read this article till this point, then you have successfully attained a mark of the technical know-how in sublimation printing. Hence, you can't be surprised at any article regarding sublimation for beginners.
Hold-On! Have completed the following steps;
Successfully created a logo, or design on a sublimation printing software.
Purchased the necessary blank material for print.
Purchased the other gadgets, and supplies for sudden hiccups in your printing process.
Purchased your preferred sublimation printing machine for use.
If you have done all of this, then the next step is to get a sublimation Heat Press. The heat press is the machine that confirms the whole sublimation process. This is the machine that carries, the thermal energy used to make the design from any sublimation software, to be permanent on any blank materials.
Just like the sublimation printers, they are also made by different manufacturers. Some of them are made for specific prints such as fabrics alone, or caps alone. Others are made for just printing on cups and ceramics, or synthetic leather.
Their process of usage starts with the initial printing of the design, on any required sublimation paper size, and then placing it correctly on the blank material. Then the heat press is used to compress the paper on the blank material, by applying pressure for less than one minute.
This will allow the design to be permanently imprinted on the blank material. Most of the available heat press machines are sold for well over $150 dollars.
Finally, all of the above-evaluated steps are the basics you require to start a sublimation printing business. But at this point, you must have a few questions that you would want to be answered.
Here are possible answers to certain questions that might have popped into your mind while reading this article about sublimation for beginners.
Sublimation for Beginners- FAQS
How much does it cost to start sublimation printing?
By now, from the list of elements provided in this article (sublimation for beginners) about starting sublimation printing. You should understand that sublimation printing can be very costly, and it can also be less costly or cheap.
The cost of starting a sublimation printing business is solely dependent on your financial budget because there is always a printer, heat press, or blank material that suites your budget, and your business capacity.
Is sublimation business profitable?
Yes! Sublimation printing is a very lucrative business to try. With articles like sublimation for beginners, you can be sure that you have been well inducted into a profitable business idea.
Expert sublimation printers have testified to making reasonable huge profits from the sale of every design they have printed. Once you can select the right machine for you, with less maintenance, then your success is assured in sublimation printing.
How often will I get patronized?
There is no measure to the amount of patronage you will get. But a statistic shows that one out of ten persons have a design, or idea they wish to print on a personal belonging. This proves that it is no business with sparse clients, everyone wants you.
What products can I sublimate?
Sublimation is a very easy process, and it allows for any creative mind, hence you can sublimate any product or material you want. But you have to be sure that the material has a final synthetic finish.
To get the appropriate synthetic product of your choice. Visit physical or online stores for sublimation products/blank materials.
Conclusion
Just like every other business idea, sublimation printing is not a magical pond of investment. Regardless of having the appropriate materials, machines, supplies, and write-ups such as this, that gives a step-by-step explanation of Sublimation for beginners.
You still have to be hardworking, and put in place many measures to surprise your clients with every chance you get.
Sublimation for beginners is quite an easy track to trail. Start sublimation printing today, either as a side hustle or a major business. It is a very good investment opportunity.