15 Best Sublimation Software for Design and Printing in 2022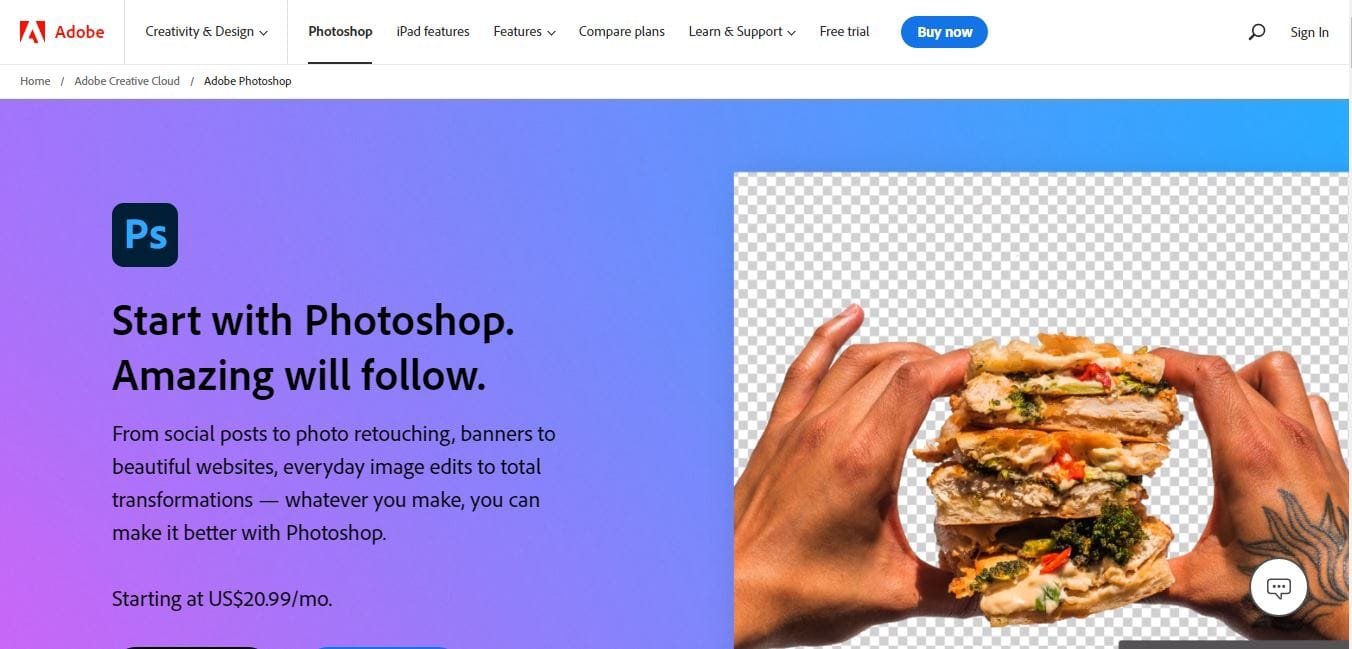 One of the influences of technology on human existence is the creation of sublimation software. Technology has taken the world from level zero to one hundred. Do you agree? If your answer is yes, then you will also agree that in the past few years.
The whole world just got easier with the presence of technology, from the regular use of BIM computers to the use of Microsoft-aided long head computers, and now the use of flat laptop pcs.
Just like water, technology has flowed through all works of life. From different careers to different skills. Especially in this case of sublimation software.
Initially, printing was done ordinarily, and to imprint a certain design on any fabric, you have to make it manually sewed into the fabric or during the fabric manufacturing process.
Then, after the influx of technology at its highest, the whole printing skill became different. Way different from the regular printing methods, which brought never-seen creativity into printing, which is to design before printing.
All the printing was done on the basis of mere thoughts and ideology. It never came with proper templates to follow, or a certain look as a prototype before printing. This means that they were a lot of design printing mistakes that weren't corrected because they couldn't see what it will look like before printing.
This is to show you the enormous effort that technology has had on tasks like printing. That has gotten it to the discovery of sublimation printing, and now to the stage where it goes beyond just the hardware improvement, but also the software.
What is a sublimation software?
Simply put, sublimation software is a computer-aided software package used in creating any design, logo, mark, or pattern to be used on a blank material.
All thanks to the influx of technology in the printing business, sublimation would not have been at this stage where demand is now more than supply. The process of sublimation has now gone farther than, a complex process done by certain experts.
Once you are old enough to handle the process, and you are technologically savvy enough, sublimation will be an easy piece to fold. Likewise, the operation of the sublimation software that is used in making marvelous designs that are imprinted on fabrics.
It is quite easy to use, unlike what most sublimation beginners believe, which is that sublimation software is complex computer packages meant for only expert sublimation creators.
No! That thought is very wrong.
A sublimation software can sometimes be complex to operate, and can also be very easy to operate. Unlike computer hardware, most sublimation software is easy to learn and utilize. The only basis to determining if a sublimation software is easy to use or not is the amount of creativity the sublimation creator has in mind.
Apart from the excessive usage that a sublimation software has, and the probable complexity in its usage. Sublimation software is used to create compelling designs, such as logos, patterns, and marks with lines, colors, fillers, crop tools, merge tools, and several other tools.
As much as they are used to create designs, they can also be used to edit already created designs, or photos, and sometimes create special effects on them. Some of them are special offline computer-aided software, while others are online software.
Sublimation software for design and printing
If at some point, you have been stuck between choosing the right product to use for a task, then you have been subject to the same process that many sublimation creators go through. This is mostly caused by the need to create a perfect, and finite design.
A design that will not just sell but also create market change, or send a notable message to onlookers when the material is in use.
A sublimation software is an exact product that a sublimation creator should take very seriously. Most sublimation software will design multiple contents and effects, but every software is made for a certain task.
Finally, here are the 15 best sublimation software for design and printing in 2022.
Photoshop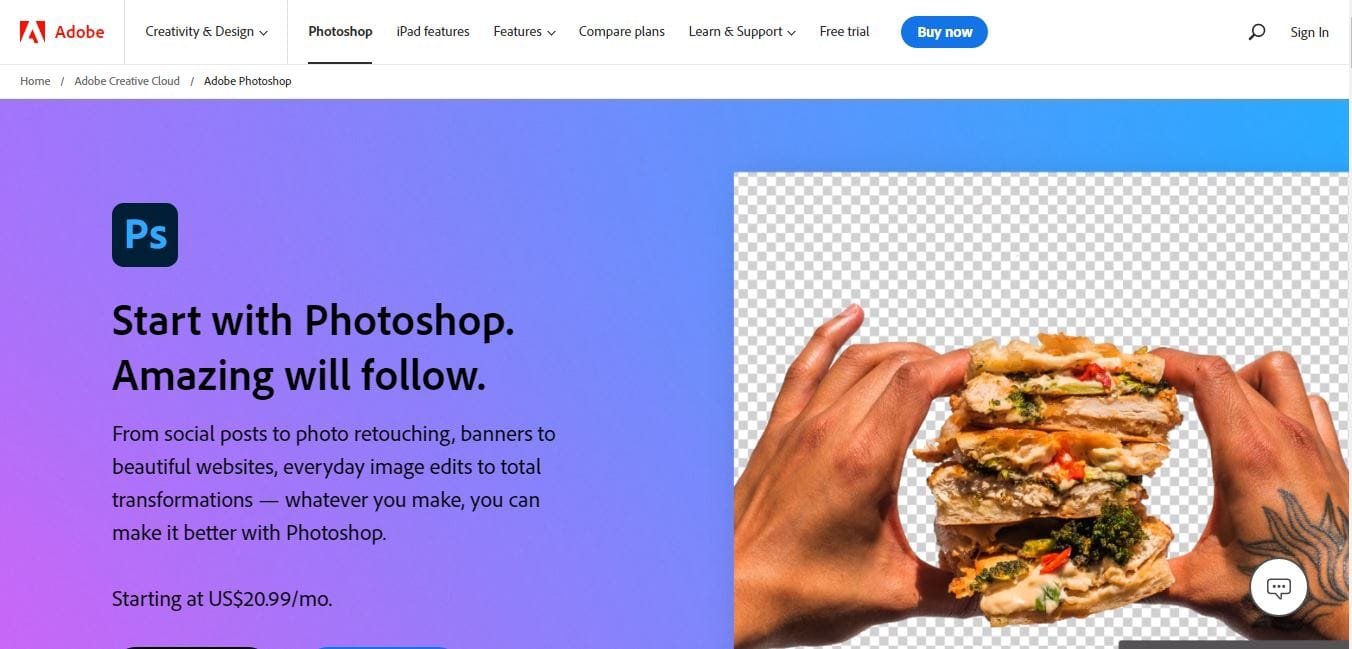 Software Overview
This is the royal amongst most of the sublimation software used for designs before sublimation printing. Photoshop is the second most mentioned sublimation software if not the first on every blog post. It is Adobe's most priced software.
Most sublimation creators confuse the excessive usage and popularity of Photoshop with its functionality. Although, it is very multi-dimensional it is specifically made for Photo editing. It has an impressive collection of image editing tools, that welcomes both top sublimation designers and newbie sublimation designers.
It is also the most used sublimation software for creating imaginative designs. Just like Adobe Illustrator, Adobe Photoshop gives new users a 7day free trial to experience some features of the software, and see its suitability for their job.
Benefits
It is easy to use on mobile devices.
It has the largest collection of images and templates to use.
It is very compatible with other Adobe software.
It provides storage and opening of files in JPG, and PNG formats.
Drawbacks
Like other Adobe software, it has an expensive plan.
It requires a lot of design resource to handle.
It creates easy leaning room.
Corel Draw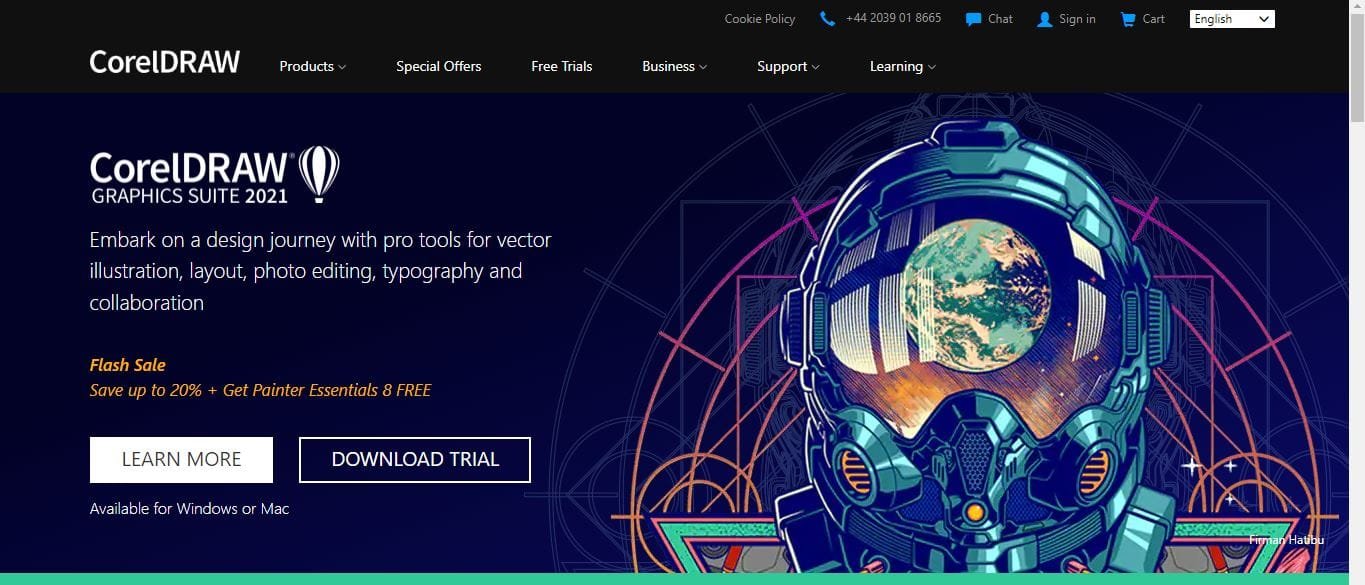 Software Overview
Talking about popularity, Corel Draw is one of the most used sublimation software, it is a major frontier in the design of many sublimation designs. Corel Draw is a complete suite of vector illustration, layout, and design software.
When in use, it provides a comprehensive array of graphical tools on its template. Most sublimation creators use Corel Draw for creating logos and company brands, before printing them on a sublimation paper, and then putting them on a blank material.
Benefits
It has an ideal interface configuration.
It has an array of very helpful training videos for beginners.
It has options for both full user license and subscription.
It has an awesome tool box.
Drawbacks
It doesn't have a free version on MAC devices.
It can sometimes have a difficult navigation.
It has a complex free hand brush.
It has a hidden navigation board.
In Design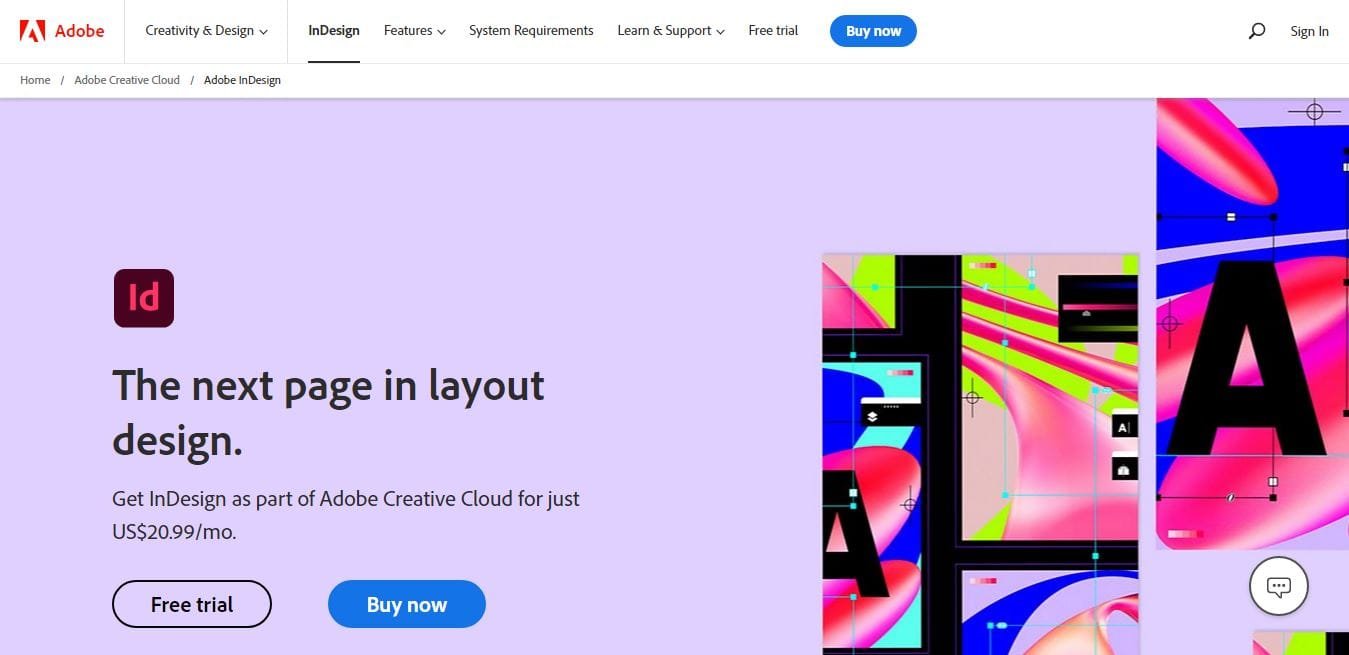 Software Overview
This is also one of the many creations of Adobe design house. In design is software that works comparatively with much other software from Adobe. It is mostly used by expert sublimation creators and a few sublimation beginners. It is the perfect sublimation software to use for poster creation and presentation documents.
In Design offers an armful number of tools to first-time users for about 90 days, before they actually buy the software. Although those tools might not be enough if you haven't purchased the full version.
Benefits
It is perfect for heavy image presentations.
It easily works with other Adobe Software.
It has a versatile layer configuration.
Drawbacks
Just like other Adobe software, it is very costly.
It is not as perfect as other Adobe software.
It creates large file sizes.
Canva
Software Overview
Canva has been in use for a few years now by many sublimation creators. Although, it is not been used regularly. But amongst the other sublimation software of its kind, it is the most used. In situations where you are in haste to print any design or image on a blank material, Canva is the best sublimation software to use.
It is a web-based design software, that provides a ready-to-go template for edits and use. It has an array of images, logos, background templates to go, and it has the best sublimation software for beginners with requiring less important design.
Benefits
It is very easy to use and learn.
It allows for about 80 designs on its free trial.
It has a rich collection of resource tutorial.
Drawbacks
It provides few free templates.
It provides little to no editable downloads.
It provides only 100 gig of cloud storage.
Sketch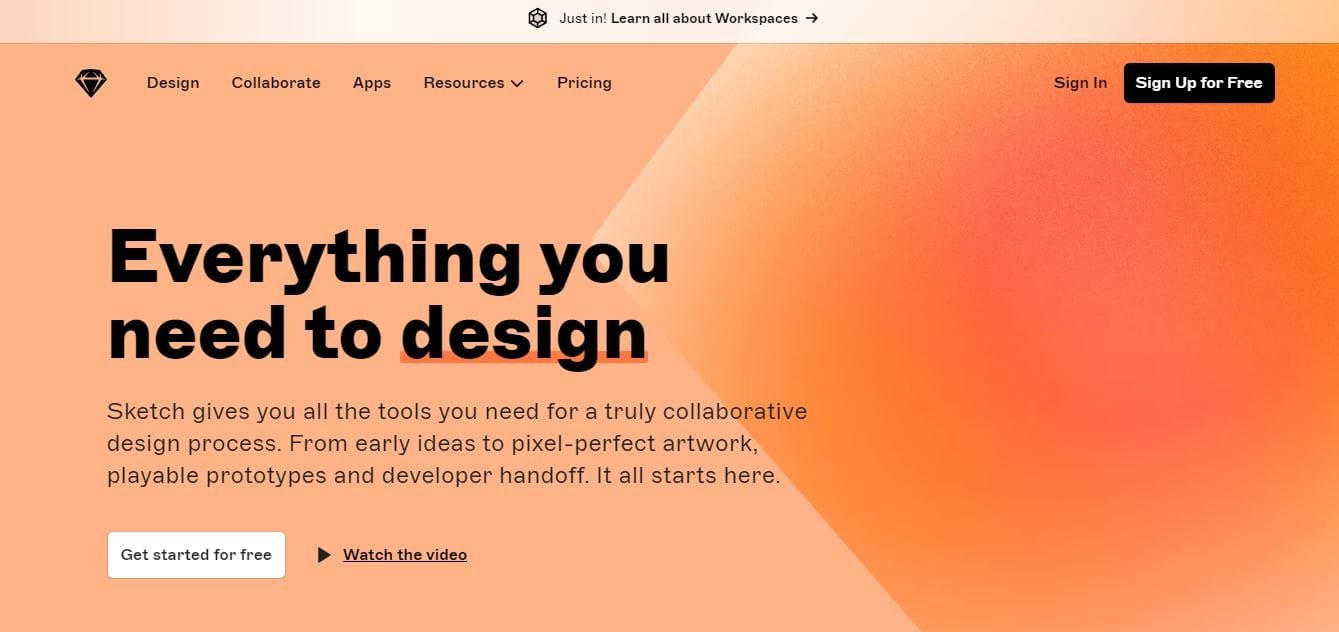 Software Overview
This is one of the most unique sublimation software, designed for special users. Sketch is a sublimation software designed specifically for MAC interface users. It allows extensive use of plug-ins with a very customizable interface. It also succeeds as web-based design software.
The designers created a 30-day free trial on the website for only business-based designers, which is perfect for a sublimation business owner. The software also offers a commendable functionality close to the regular sublimation software being used by many creators.
Benefits
It is easy to use for beginners.
It has an excellent documentation support.
It has a very well-designed interface.
Drawbacks
It uses only MAC interface.
It has no version comparism feature.
It has an expensive subscription.
Affinity Designer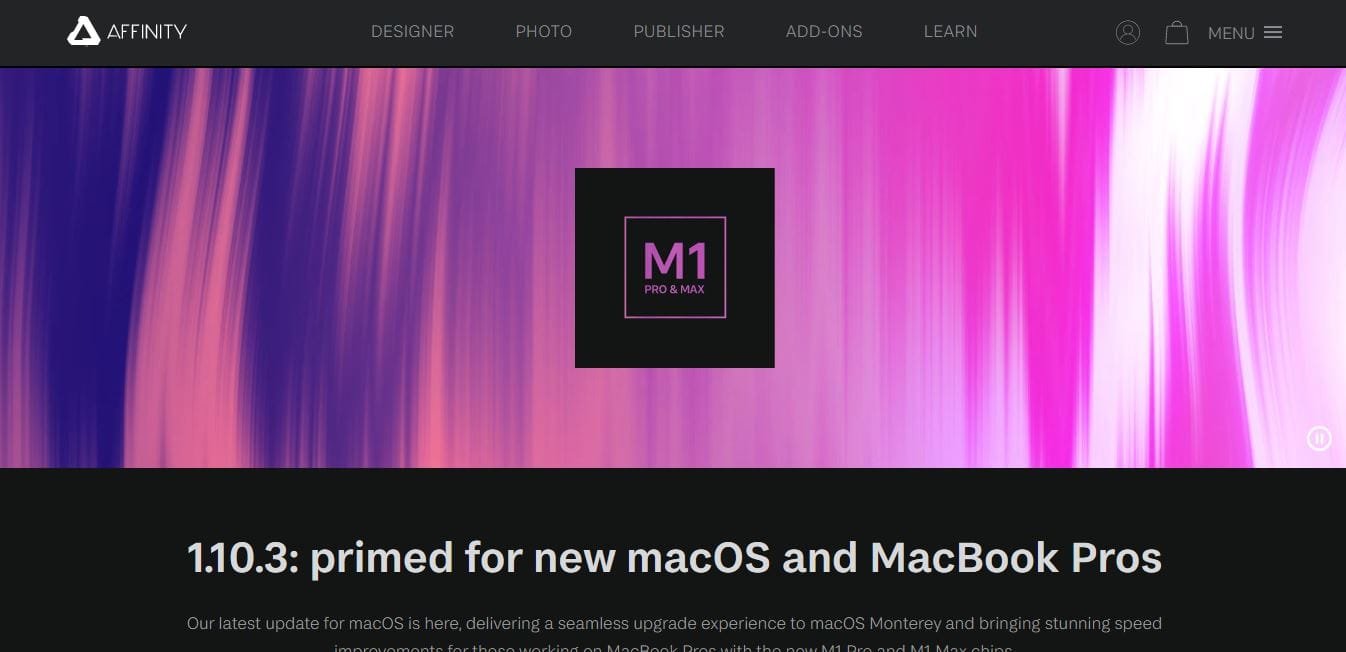 Software Overview
Affinity Designer is one of the two major Affinity software used for sublimation design. It encompasses a lot of design tools just like regular design software. This is ultimately one of the best sublimation software for sublimation design beginners.
Regardless of its status of being perfect for newbies, it is not a software that should be underrated, as it competes highly with Adobe Illustrator.
One of the unique features is the ability to zoom extensively into a design on the template. Also, it has the ability of almost more than 7000 steps reverse, should in case any mistake occurs while designing before printing.
Surprisingly, it has a one-off purchase and no subsequent subscriptions. Like much other sublimation software, it also allows for work on different interfaces like windows, android, and iPad.
Benefits
It has varieties of art pattern.
It has a lesser rate of resource input.
It is very economical to purchase.
It has both raster and vector in its program.
It has the ability of previewing edits before printing.
Drawbacks
It has little to no cloud services in provision.
It sometimes creates confusing documentation.
It is not compatible with other sublimation software.
Gimp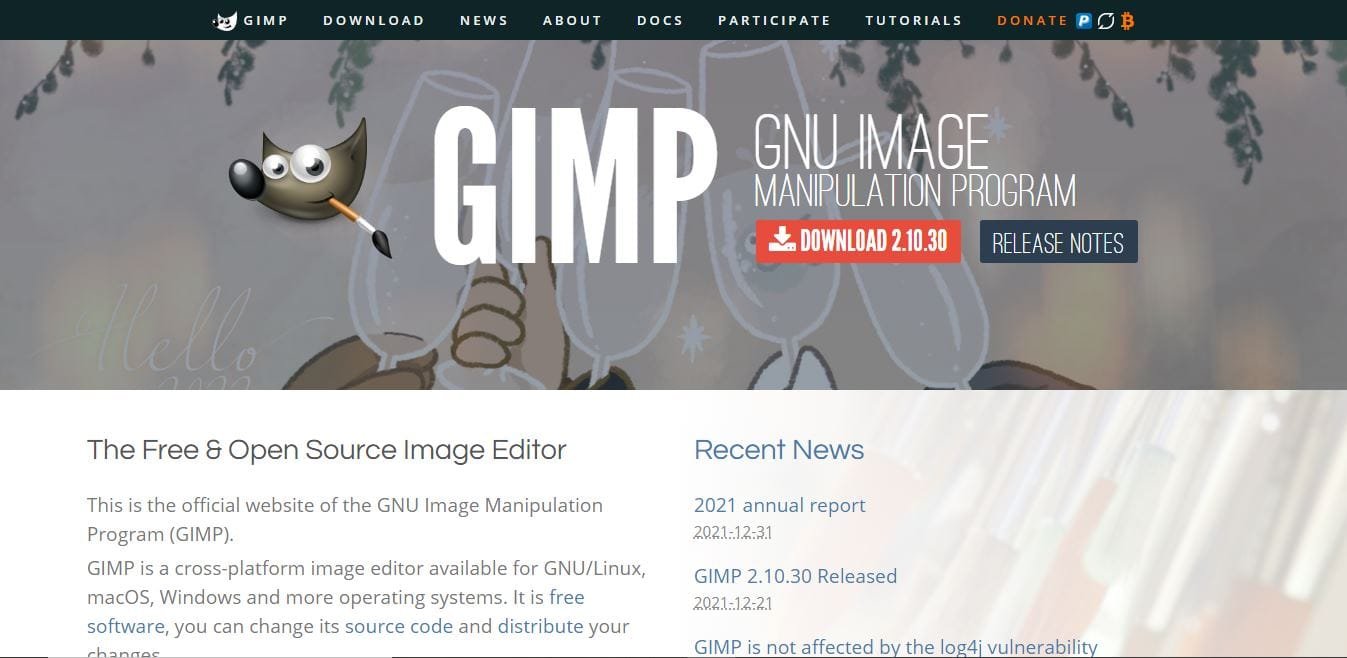 Software Overview
Gimp is also one of the most used sublimation software available. It is one of the first open-source graphic design sublimation software, with its major strength in photo editing. It is used in cases where a particular photo is to be printed on a blank material.
Gimp can also be well compared with Adobe Photoshop as it gives the same level of functionality, but it is light sized. It has a user-friendly interface and can easily make edits on Photoshop files. Gimp has an outstanding support from its designers, and it has a lesser learning curve.
Benefits
It provides different frequent updates once purchased.
It has an array of help and support data system.
It works with 2D and 3D.
Drawbacks
It doesn't support mobile usage.
It has a rough CMYK image support.
Affinity Photo
Software Overview
Affinity Photo is a very well valued software that is also rated closely to many Adobes software. Just like its counterpart Affinity Design, Affinity Photo also works with many layers and filters that can be used to create stunning effects while designing. It also uses raster, and vector images.
It is also very user friendly, with an easy interface, and a reasonable purchase price that comes after about 90 days of free trial. While editing existing design for use on a blank material in sublimation, Adobe Photo can be used to open such image, if it was first designed on Corel Draw. This simply means that it supports SVD formats.
Some of its other sophisticated photo editing features are 360-degree images, landscape edging, and HDR merging.
Benefits
It is sold at a reasonable price considering its functions.
It contains only a few spaces on your storage file.
It gives a solid 90-day free trial option before purchase.
Drawbacks
It doesn't allow for the use of templates.
It has less keyword tagging abilities.
It has little to no cloud services in provision.
Pic-monkey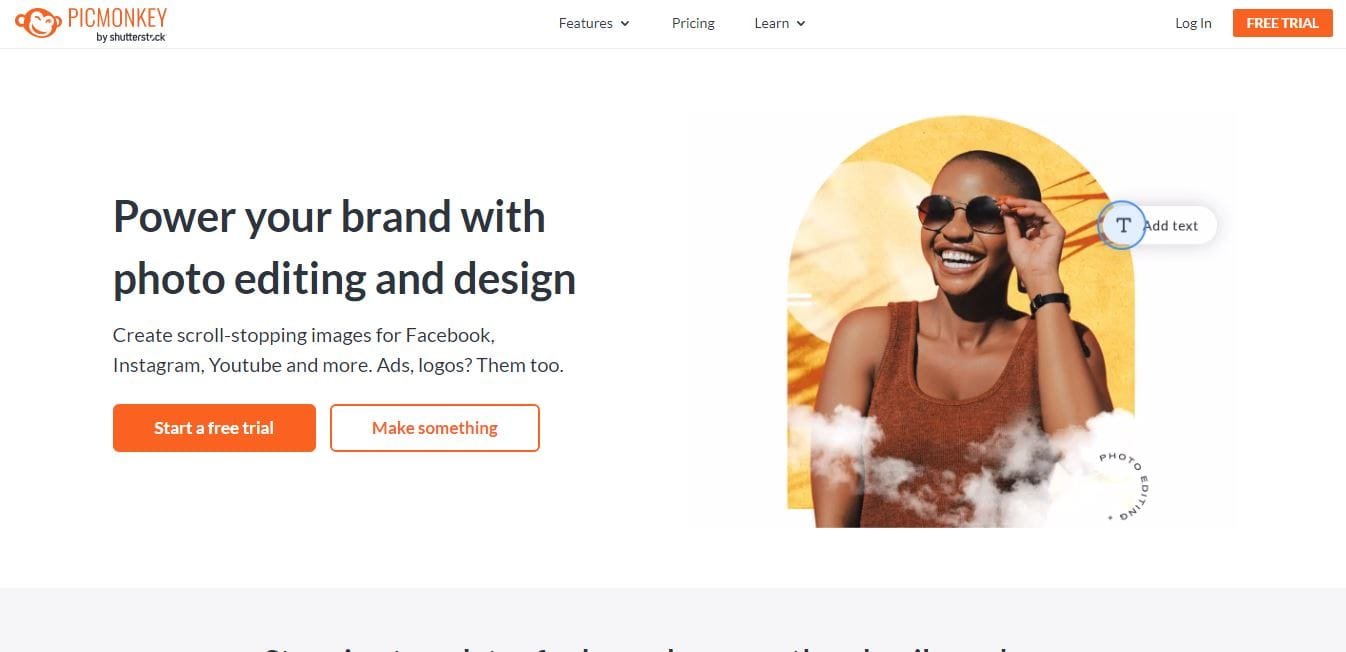 Software Overview
Pic-Monkey is best known for its photo editing ability. Just like Adobe Photoshop and Gimp, it provides multiple features and tools for photo editing. It is built in such a way that it is very suitable for use by beginners.
It has options for advancement and increase in its photo editing ability. It is also high comparable to higher photo editing sublimation software.
Benefits
It allows magnificent design options in few clicks.
It allows users to design superb images.
It provides more than 15 free collage images.
It allows collage design preferences.
It works with image upload from different sources.
It allows multiple image uploads at once.
It allows a share button after design.
It supports cloud storage and autosave ability.
Drawbacks
It doesn't have an image auto-fixed size.
It is very hard to add image as backgrounds.
It doesn't allow downloads in free trial
Inkscape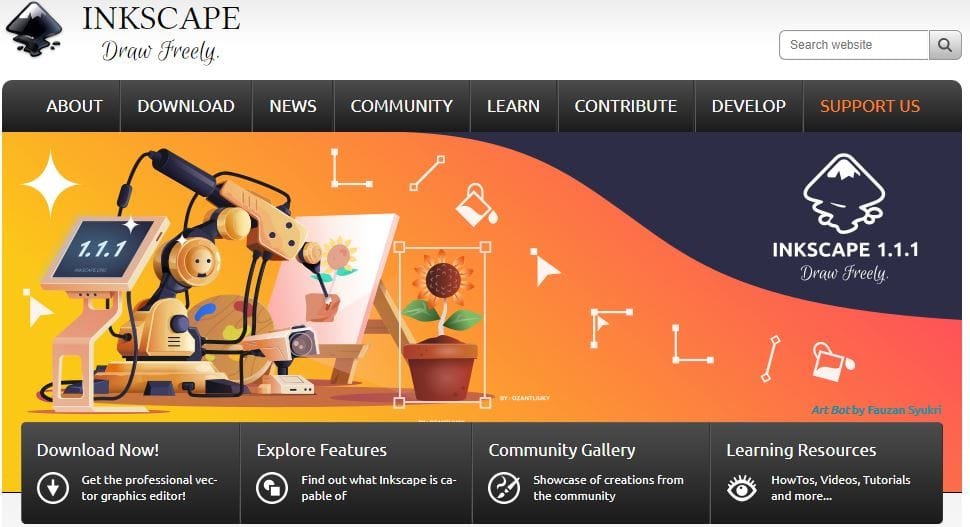 Software Overview
Inkscape has most of its vector graphics tool has free programs. It was designed for beginners. Hence it is suitable for newbies in sublimation printing. It is a sublimation software that provides more than enough free usability, and in return lower functionality when compared to other sublimation software.
It is an excellent sublimation software designed for free users. It is best suited for design practices before real tasks. Regardless of its design purpose, Inkscape can be well compared to sublimation software like Adobe Illustrator, because it is also very flexible and user friendly.
Benefits
It can export files.
It has a built-in XML editor.
It supports usage of SVG files.
It has a cross usage platform.
It offers a line-up of helpful tools.
Drawbacks
It is a less spontaneous software.
It is not very easy to navigate on screens.
Gravit Designer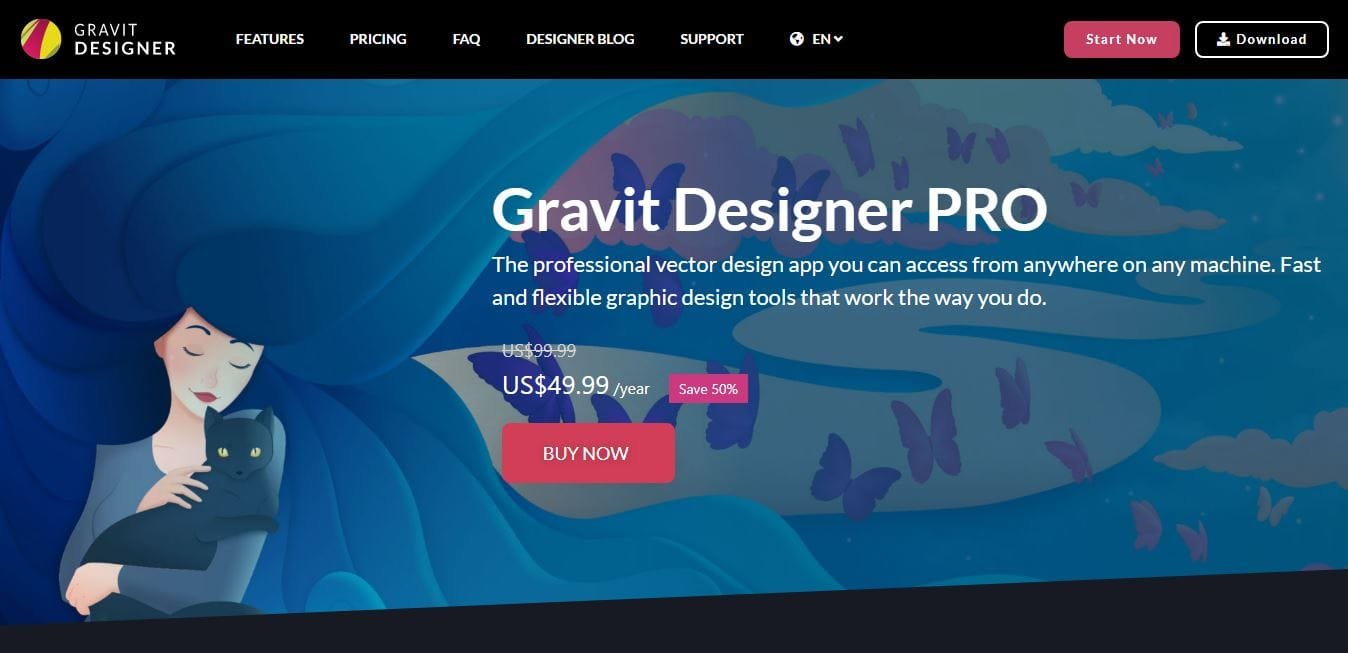 Software Overview
Gravit designer is a sublimation software that is mostly undervalued in its quality and flexibility. Most users believe it is only meant for image editing, but it allows for also image manipulation and vector illustrations.
It is made with an HTML program language; hence it has a user-friendly interface and it is compatible with many platforms. It provides a robust cloud storage of more than 400MB in its free version, and an unlimited storage in its full paid pro version.
Also in its free version, it allows for RGB colors, and in its pro version it supports HSB and CMYK.
Benefits
It has a grounded free version.
It provides autosave ability.
It can zoom up to 20000%.
It is social media savvy.
It supports up to 300dpi in pro version.
Drawbacks
It is an isolated software.
It is not integrated with Google Drive.
Vista Create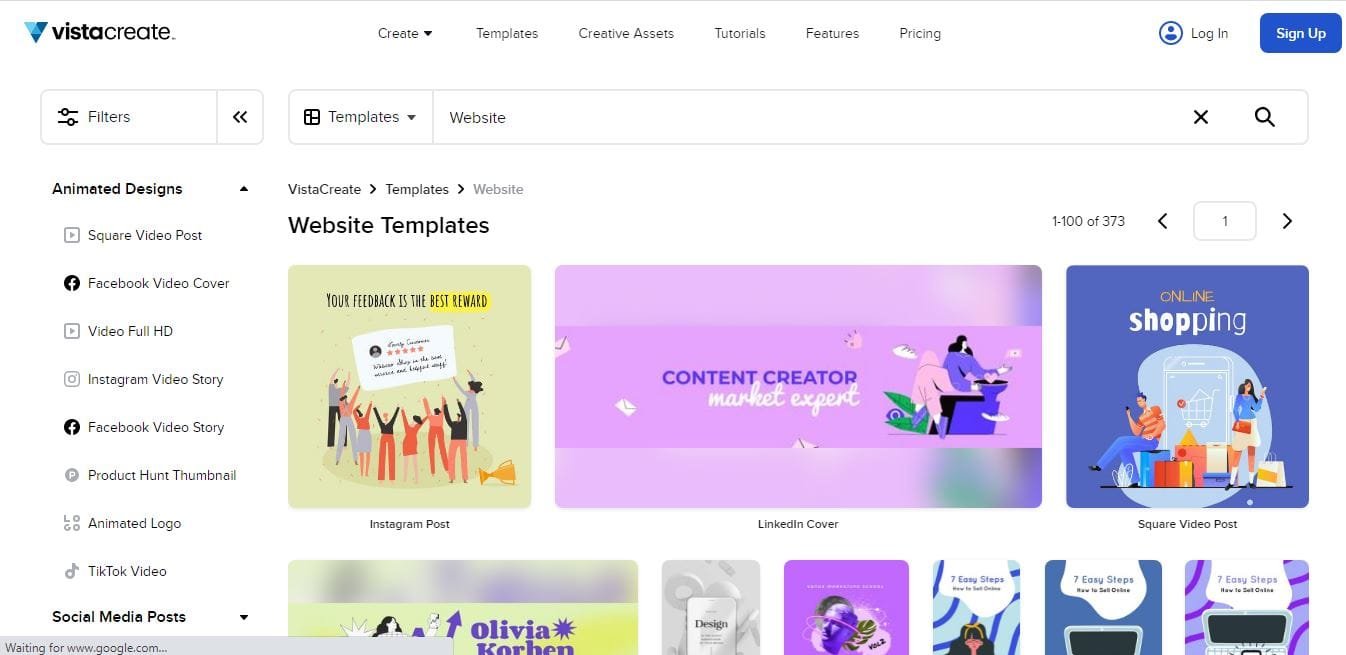 Software Overview
This is a sublimation software that is used by many sublimation creators. Vista-Create was formerly known as Crello. Although Google still recognizes it as Crello, but it has been changed on its interface.
It is majorly designed for video editing, but it also allows for highly customizable photo animation creations. Its video editing platforms are tied to YouTube, Instagram, or Twitter. It can also be used to create compelling brand kits.
Unlike many other sublimation software, Vista Create gives high allowance in its free version, with up to 40000 free image templates for new users.
Benefits
It provides high free level for beginner's design.
It is available on all user interface.
It provides an array of animated templates.
It is easy to use.
Drawbacks
It has a complex template arrangement format.
It is not very compatible with other software.
Pixlr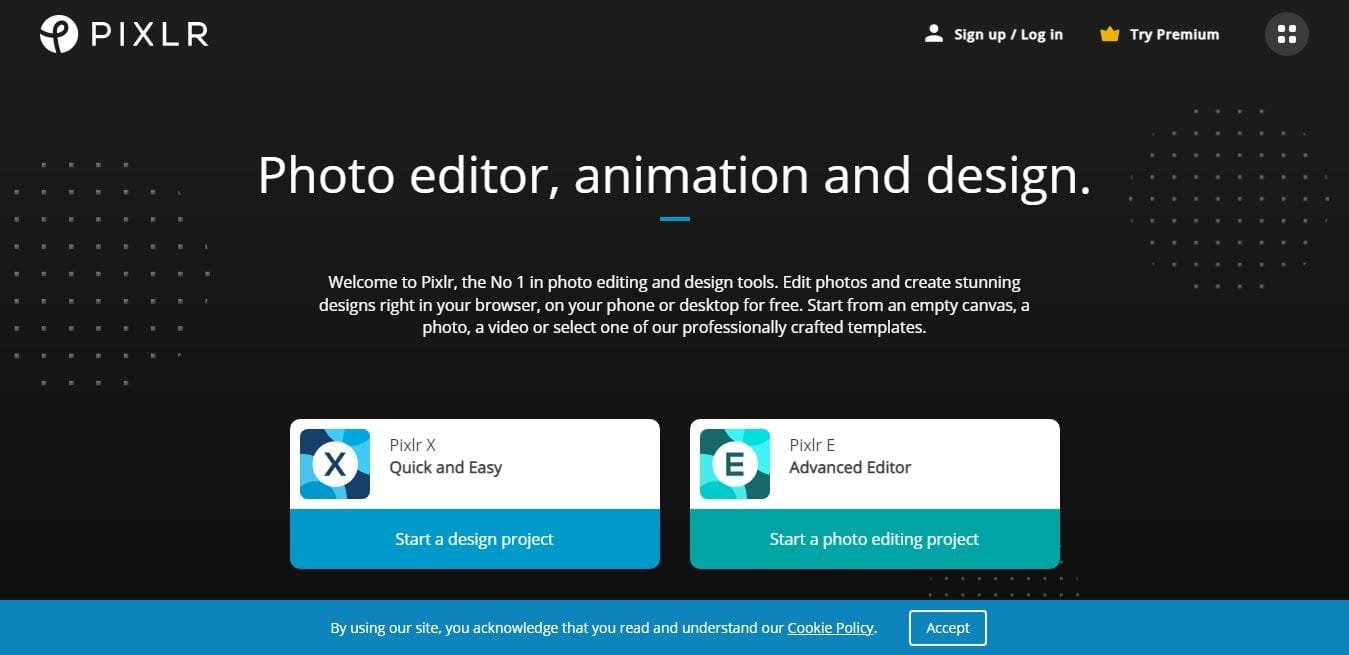 Software Overview
Pixlr is an image editing software, which is web-based. Although it is known for its web-based usability, but it can also be pinned to the user's desktop, and also very accessible on mobile devices.
It is advisable to be used by new sublimation creators because it provides fewer complex features, unlike most photo editing sublimation software. Pixlr was formerly owned by the Autodesk family, but it is now recently on its own. It is very flexible and it supports several document types like SVG and PSD.
Benefits
It is very affordable to purchase.
It has high social media presence.
It has several features for all design skill level.
Drawbacks
It is not spontaneous.
It has limited number of templates for beginners.
It has an ad-heavy free version.
Vectr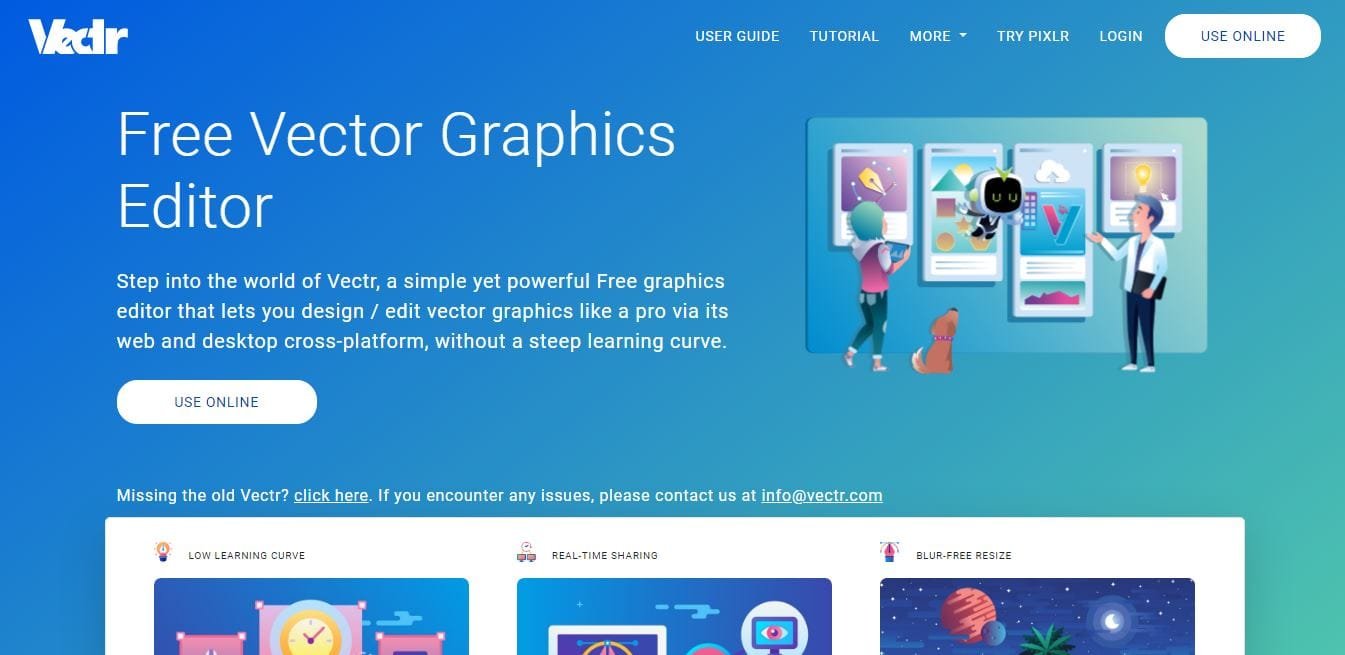 Software Overview
When in need of free sublimation software, Vectr is one of the very few that provides many features as a free software. It is also a web-based graphic design software with most of its strength in vector graphics and typographical designs.
It is used by most sublimation creators for brand font creation. It is also one of the few sublimations' software with a collection of tutorial and how to guides to its usage. Vectr is the most suitable for users who love a very simple design interface with less functions.
Benefits
It has a high collection of tutorials.
It is a permanent free software.
It saves files across many platforms.
It uses blur-free graphics without pixels.
It uses a shared URL connection.
Drawbacks
It doesn't have an import functionality.
It doesn't provide a media library.
It always requires the use of an internet connection.
Illustrator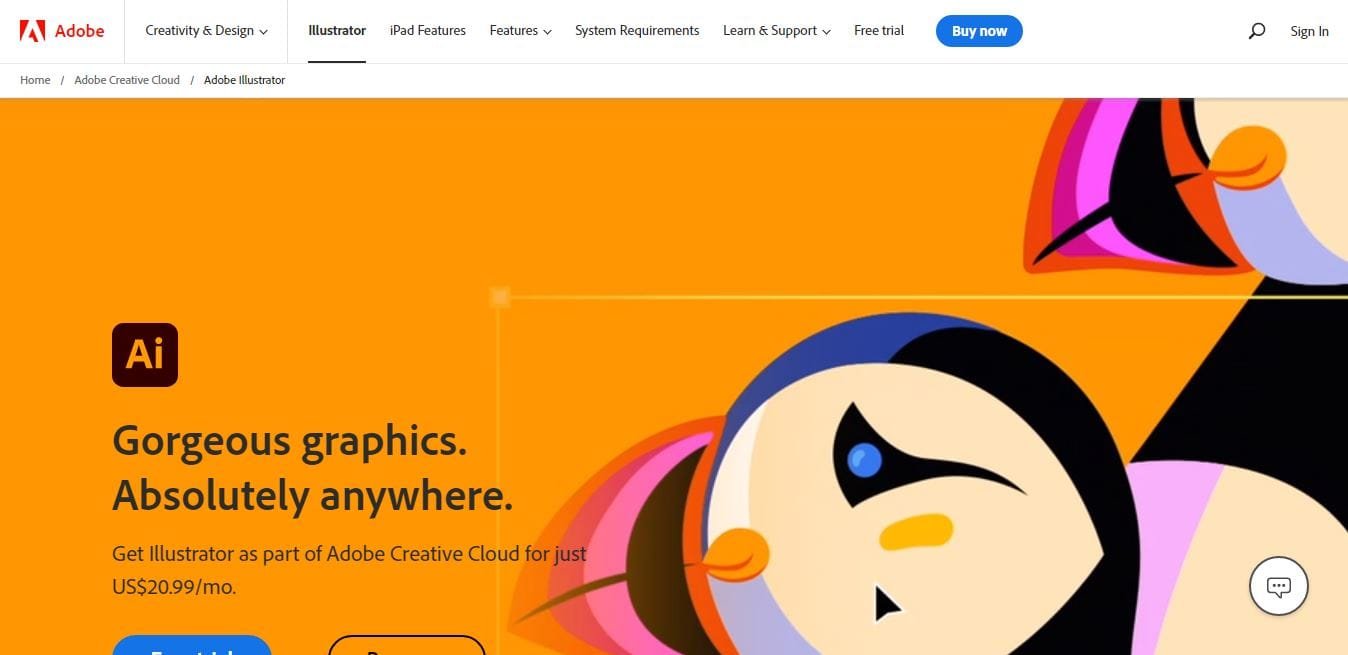 Software Overview
Illustrator is one of Adobe's elite software ever designed, it is a very standard vector graphic template.
Unlike its other counterparts from Adobe, Illustrator allows you to create free hand sketches that can be converted into usable resized vector images. Also, Illustrator works with the use of mathematical formulas to express resizing, and this has helped distant its usability from other design software.
While doing sublimation designs, Illustrator is a complex, and very standard sublimation software to use. This is why it is used mostly by expert sublimation creators.
The software providers offer a surprising 7day free trial after submitting the appropriate credit card. With options for monthly and annual payments which are $31.49 and $251.8 respectively.
This is a sublimation software that is very useful for creating standard sublimation designs. Most of all, Illustrator allows for usage on many devices like; windows, mac, and android.
Benefits
It works perfectly with other Adobe software counterparts.
It has a very original display interface.
It allows its users the opportunity to create a design or work on initial designs.
It provides a wide range of design tools.
Drawbacks
It has a heavy cloud storage.
It is super expensive compared to other sublimation software.
It is a little complex to learn.
It gives a better learning opportunity.
Lastly
Every sublimation software is perfect for a specific design task, such as logo design, mark creation, font creation or photo edits. Therefore, creating an excellent sublimation design is not just based on the selection of the printers and the accessories, but also the usage of the exact sublimation software for creating the required design.