Elai IO Review 2023 (Free AI Video Generator)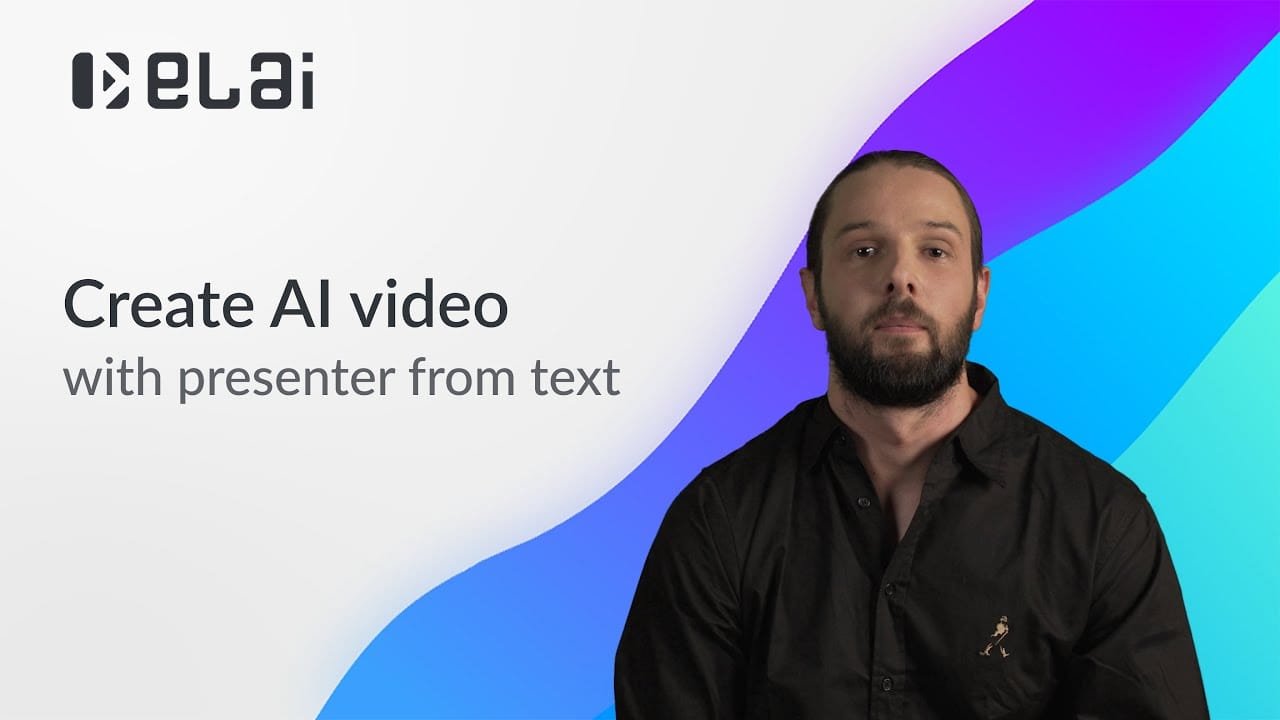 Are you a video editor, presenter, or marketer looking for an online video production platform to help you quickly and easily create professional and engaging videos?
If so, Elai IO is the perfect solution for you.
Producing high-quality visual content is complex and expensive. You need a camera, studio, and greenscreen, and you also need to hire a presenter or expert.
This post details the full range of user-friendly tools of this powerful software, making it an ideal solution for making high-quality visual content with impressive speed and efficiency.
From its intuitive editing system, which can be used by anyone regardless of their level of expertise, to its stunning library of media clips, effects and transitions – discover why Elai IO is rapidly becoming one of the leading platforms in digital content creation today!
What is Elai.io?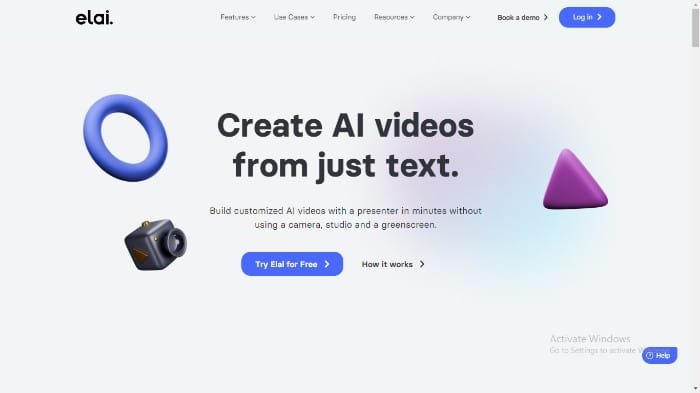 Elai.io is a revolutionary AI-enabled platform for modern businesses that want to leverage the power of video.
With a simple and intuitive user interface, Elai.io makes it easy to make a fully customized webpage with various AI-driven interactive elements, including video blogs, mobile app integration, and other helpful tools.
It's an excellent way for modern businesses to highlight their products and services powerfully and engagingly that consumers can enjoy.
You can use Elai IO to create high-quality content, including:
Explainer videos
E-learning
E-commerce
HR onboarding
Corporate communication and more
Who Created Elai IO?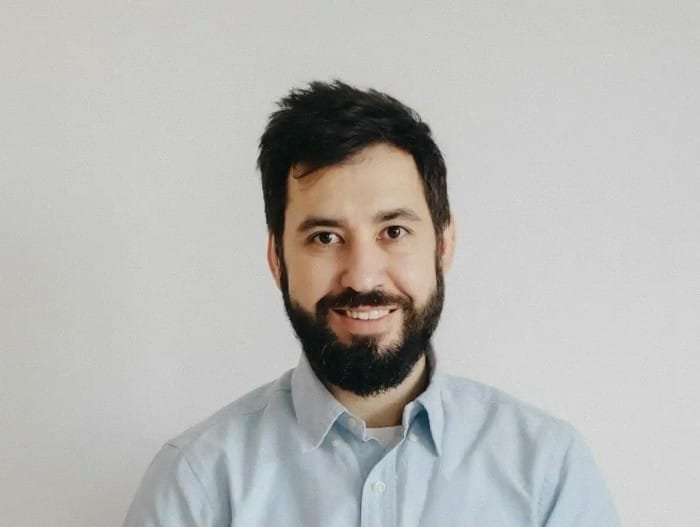 Elai.io is a platform created by Vitalii Romanchenko, aiming to revolutionize the future of digital media consumption.
This platform offers AI videos, which create tailored experiences focusing on education and marketing.
It's flexible and works across any browser and device, allowing users to access a slew of educational videos, blogs, and content marketing packages through a single app.
Elai.io is a game-changer in the industry, perfect for businesses large and small looking to boost user engagement online.
ELAI IO Pros and Cons
---
Delving into the pros and cons of Elai IO can help visual content producers and editors determine whether it is the suitable suite of tools for their content needs.
It provides video editors with access to its client base, including millions of active customers, giving them a broad range of opportunities to reach more customers.
On the other hand, editors need to consider the cost involved in using the service and its user interface and experience, which is relatively new compared to other platforms in the industry.
Ultimately, understanding both sides of Elai IO can help producers decide how best to achieve their goals.
Starts at $29/month (basic plan)
Best Features of Elai IO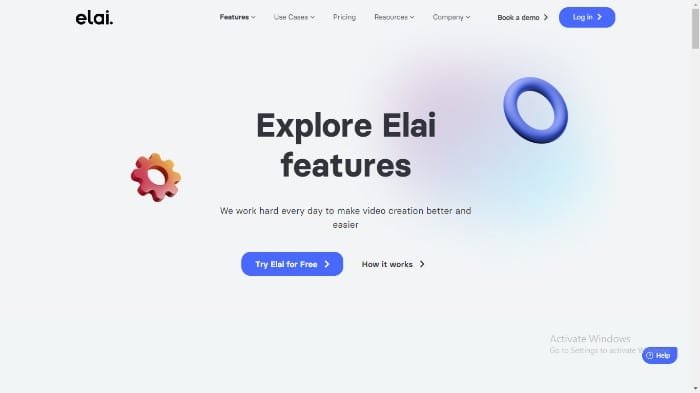 Elai IO is a powerful yet easy-to-use platform designed to create interactive displays and engaging visual content without needing a degree in design or coding.
With Elai IO, you can make an interactive display with imaginative visuals, motion graphics, and background music for a truly professional outlook.
Moreover, you can create stunning marketing videos to uniquely introduce your services or products that capture your audience's attention – making it one of the best multimedia creation platforms!
Video Templates
Elai IO also provides a wide selection of video templates you can customize.
You can choose from various genres, sizes, and resolutions – allowing you to make visual content for different devices and audiences.
These templates are tailored with ready-made effects, images & music, giving businesses an edge over the competition.
The templates make it easier for businesses to make captivating visuals without spending too much time or resources.
Animation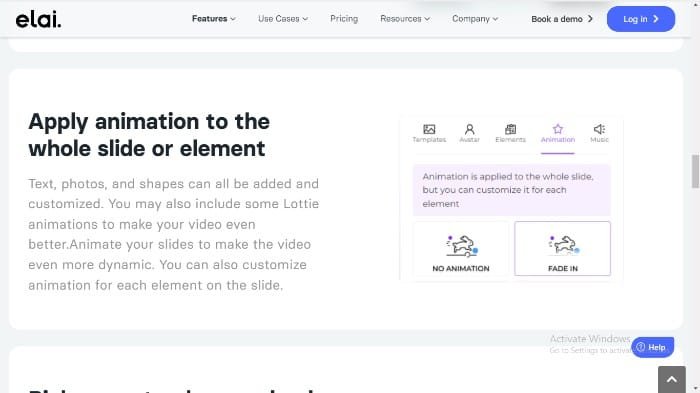 Elai IO also allows users to add animation to their visuals with its AI-driven motion graphics and effects.
You can easily create eye-catching visuals that appeal to viewers, making your visuals look more professional and attractive.
From 2D & 3D animations to dynamic scene transitions and camera movements, Elai IO has the tools to make stunning videos for your business.
Background Audio
Elai IO also has a library of background audio tracks, giving you more flexibility in creating your video.
You can choose from various genres and styles, including upbeat rock & pop, dramatic orchestral pieces, and mellow acoustic tracks – allowing you to make the perfect mood for any presentation.
This way, you can easily design custom soundtracks for your videos to match the tone and style of your content.
You can even record voice-overs directly within the app with its built-in microphone feature!
Text-to-video
Elai IO also has an AI-powered text-to-video feature that allows you to quickly and efficiently fabricate visuals from any text.
This feature is perfect for modern businesses that want to quickly generate video narration without spending time creating visuals or audio.
You can simply enter the text, adjust the settings, and watch as the app auto-generates your video with voiceovers, visuals, and music.
This makes it easy to design high-quality visuals without prior experience or knowledge.
AI Avatars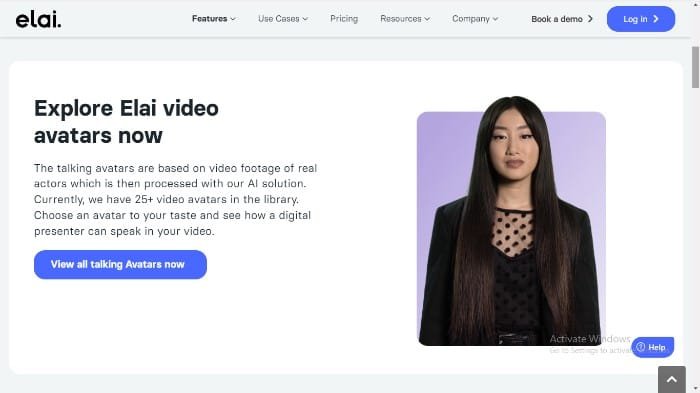 Elai IO also features AI-driven avatars that can be used to make your visuals more engaging and interactive.
Using machine learning, these avatars can imitate real people's movements and expressions, allowing you to design realistic conversations with a human touch.
The avatars are perfect for creating explainer videos, product demos, and customer support videos.
Other vital benefits of Elai IO include transition, languages, stock photos, and more.
Elai IO Pricing – How Much Does it Cost?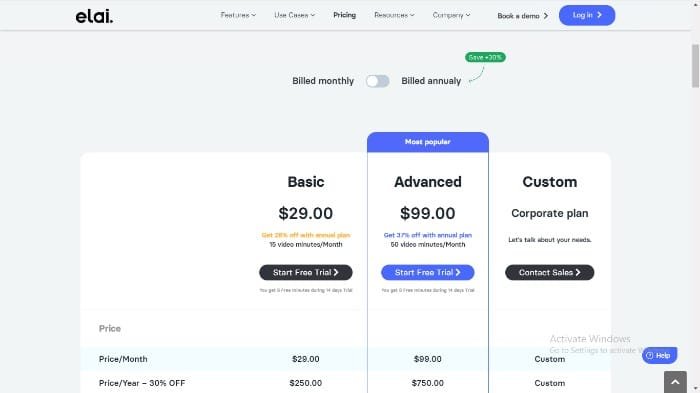 Elai IO video creator has its pricing structured in three tiers:
Basic Plan: Starts at $29/month (you can get 28% off with an annual plan
15 video minutes/Month)
Advanced Plan: Starts at $99/month (you can get 37% off with an annual plan
50 video minutes/Month)
Custom Plan (Corporate Plan): Pricing depends on your organization's needs. Contact Elai IO to get this plan.
My Experience Using Elai IO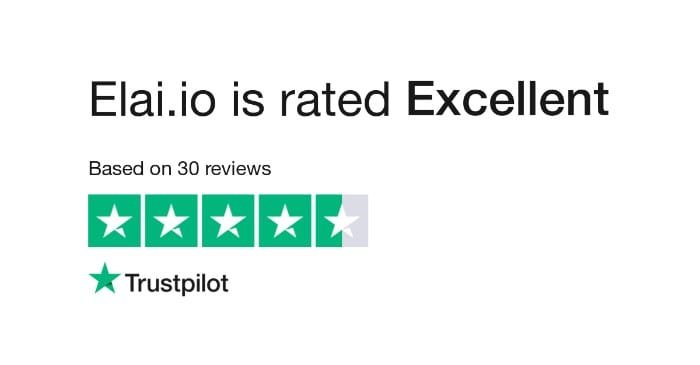 Elai IO has been an excellent tool for creating professional-looking videos quickly and easily.
The templates, animation tools, audio library, AI avatars, and transition effects all work together to make the video narration process smoother and more enjoyable.
I appreciate that Elai IO is also very affordable – I created a tremendous promotional visual for my business without breaking the bank.
Whether you need to make explainer videos or product demos or want to add some visuals to your content, Elai IO will help you get the job done!
Overall, I highly recommend Elai IO's video creator to anyone looking to create presentations and high-quality videos quickly and easily.
Give it a try today and see what Elai IO can do for you!
Best Elai IO Alternatives for Video Creation in 2023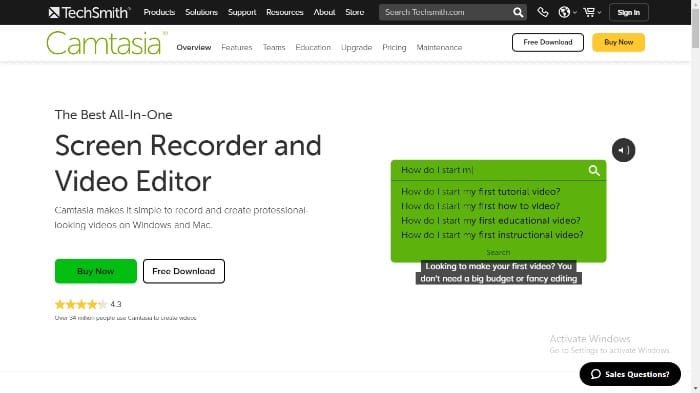 2023 is quickly approaching, bringing with it revolutionary technologies and updates to the world we live in.
With the advancement of new tools and technologies, page creation and video narration have taken off.
If you're looking for a way to make presentations, videos, or AI videos but aren't sure where to start, Elai IO is an excellent idea for 2023.
The page editing platform offers users an easy way to create anything from an advertising page to a website with the editor.
Its tools simplify page creation so you can focus on delivering great ideas rather than struggling with page layout.
Elai IO is an excellent choice for those looking for quality page and visual content creation this year, but if you want alternatives, there are plenty of options too, and they are not time-consuming!
Below are the 10 best alternatives for Elai IO with powerful video narration capabilities:
Camtasia
Adobe Premiere Pro
Prezi
Simplified
Wistia
Renderforest
Synthesia
Adobe Creative Cloud Express
CreatorKit
FlexClip
All these tools give marketers powerful frameworks to create any video content they need in this ever-evolving tech landscape of 2023.
How Does Elai IO Background Music Option Work?

With the Elai IO background audio option, you can easily add and edit a song to your AI videos for your blog. The music offered is secure and can be edited as needed.
Not only does this give your blog or visual more personality and culture, but it also ensures that the content is professional and high-quality.
With one click of a button, you can access millions of songs that provide endless possibilities to express creativity while enhancing your blog or visual content.
There's no need to look any further than Elai IO for all your background audio needs!
Conclusion – Is Elai IO Worth it?
Elai IO has been an excellent tool for businesses and marketers who need to create and edit high-quality, compelling visuals quickly and easily.
The intuitive platform has templates, animation tools, AI avatars, an audio library, and transition effects that simplify the video creation process.
Plus, it's incredibly affordable – so businesses of all sizes can benefit from its tools.
For those looking for a reliable video creator in 2023, Elai IO is an excellent choice. It's powerful, efficient, and easy to use – making it worth the investment.