Pabbly Connect Review 2023 (Automate Everything)
Are you a hustling marketer, project manager, or entrepreneur needing an easy and efficient way to automate your daily workflow? If so, then Pabbly Connect is your answer.
This review outlines why this powerful automation platform was our favorite solution for marketing teams and entrepreneurs.
To start, what sets Pabbly Connect apart from its competitors is the ability to connect hundreds of web apps at once – allowing you to save time by setting up integrated workflows that can be triggered with just a few clicks.
From creating customer contact lists and building automated email sequences directly from existing data sources – such as spreadsheets or forms –or even automating complex business processes-you'll see how quickly everything becomes connected for maximum efficiency!
What Is Pabbly Connect?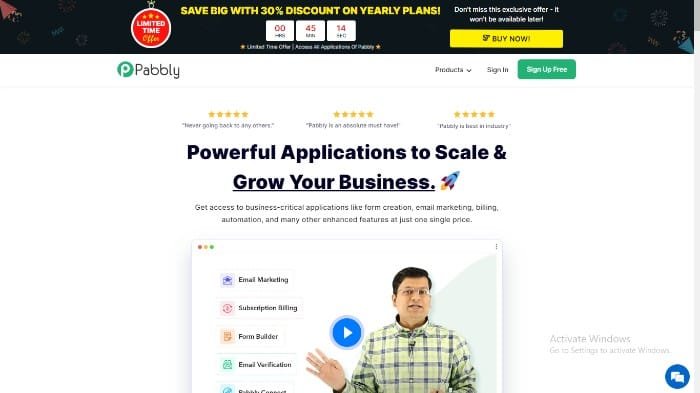 Pabbly Connect is a platform that helps users to take care of multiple tasks on a daily basis.
It provides a convenient way to connect multiple applications and integrate their data and functionality within its powerful workflows.
This tool enables businesses to automate tasks easily, making managing multiple workflows between different applications more superficial than ever.
With its wide range of features and capabilities, Pabbly Connect offers an innovative solution for automating multiple processes in the most efficient way possible.
With Pabbly Connect, you can create sophisticated automation that includes creating customer contact lists, building automated email sequences, and automating complex business processes.
Who Created Pabbly Connect?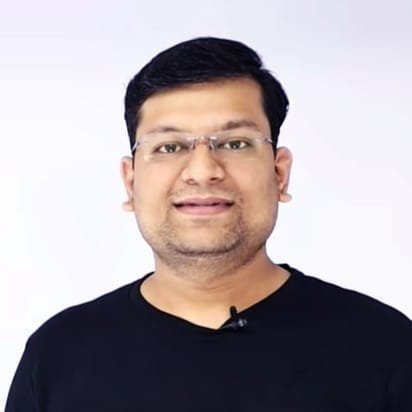 Neeraj Agarwal is the founder of Pabbly Connect, a business automation software created to simplify the mundane tasks of marketing, payments, and customer engagement.
Neeraj wanted to create something that focused on eliminating traditional business limitations, allowing expansion in different areas of e-commerce while keeping things organized and secure.
Neeraj has a vision for how he wants Pabbly Connect to improve the lives of businesses by simplifying automated workflows and setting them apart from competitors.
With Neeraj's strong focus on the future, he built and developed Pabbly Connect into what it is today – automation software for entrepreneurs and small business owners.
Top Benefits Of Pabbly Connect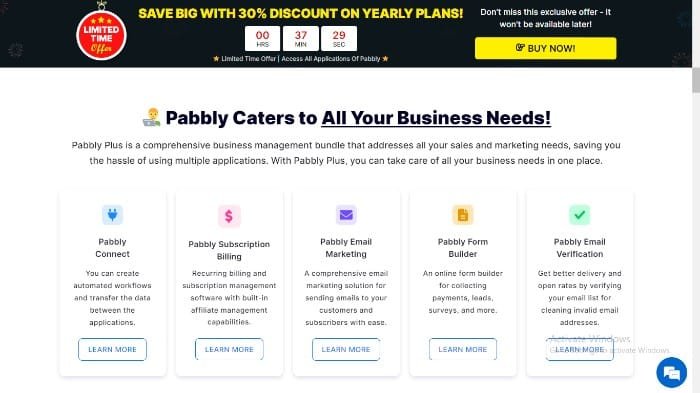 Pabbly Connect offers business owners the perfect solution to seamlessly connect their various web apps, automate tasks and enable communication between different services, vendors, and customers.
Here are some of the top benefits of Pabbly Connect
1. Automated Tasks & Workflows: Pabbly Connect allows users to quickly create and automate multiple tasks & workflows, saving time and boosting efficiency.
2. Wide Range Of Integrations: With over 500+ app integrations available, you can easily connect all your tools in one place and manage them in the workflow dashboard.
3. No Coding Required: The platform is designed for users with no coding experience, making it easy to create sophisticated automation without any technical skills required.
4. Flexible Price Plans: Pabbly Connect offers 3 different prices to choose from, so you can find the perfect plan for your business needs.
5. Secure & Reliable: All your data is stored safely and securely, with regular backups to ensure you never lose any vital information.
Whether you're a small business owner or a large corporation, Pabbly Connect is the perfect automation software for streamlining tasks, increasing efficiency, and improving customer engagement. Pabbly Connect is bound to make all your automation needs a breeze!
Best Features Of Pabbly Connect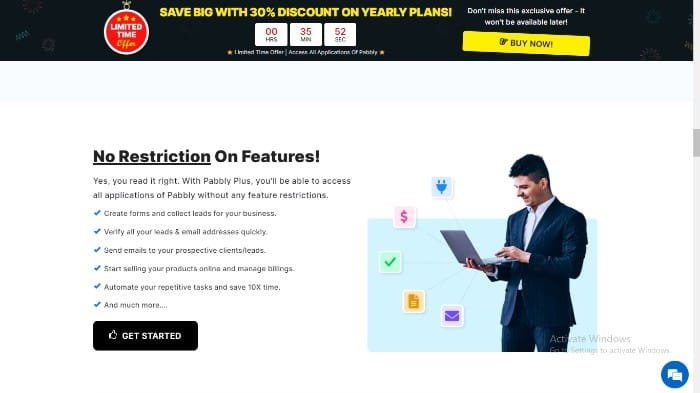 Pabbly Connect is the best tool for creating automated workflows and automating processes. Its innovative app allows you to create powerful integration with minimal effort and access automated tasks without hassle.
Pabbly Connect offers speed, scalability, API support, and access to the control panel.
As one of the most advanced automation tools available, it balances a complex integration process with an intuitive user-friendly platform so that you can create efficient workflows easily.
Here are some of the best features of Pabbly Connect to enjoy:
Schedule Workflows
This feature of Pabbly Connect can help you focus on the essential aspects of scheduling tasks. With this functionality, you can easily automate and monitor a process in real-time.
Vendor details or other vital information associated with this process can be managed seamlessly.
This makes the whole scheduling workflow easier and within your control. So don't wait any longer and take advantage of this powerful feature from Pabbly Connect.
Email Parser
Pabbly Connect's email parser is this feature you didn't know you needed! The automated, trigger-driven functionalities allow it to parse emails and create its task list for team members.
As your vendor's partner, this CRM tool ensures that the account is automatically updated when your customers send the email, so you can focus on providing quick support.
This means businesses no longer need to waste time cutting and pasting customer data into accounts as it will be already up-to-date — allowing your team to save effort and time.
Pabbly Connect's email parser is here to ensure businesses don't have to worry about this annoying task anymore!
Iterator
Iterator is a powerful feature of Pabbly Connect that allows you to pass multiple values from a single flow and execute it on each value separately.
This means users can easily loop through large data sets in no time. You can also create an iterator by adding numbers, words, or dates and use the same for the workflow.
This is an excellent tool for businesses that need to loop through various data sets and automate tasks.
Pabbly Connect's iterator can help save time, effort, and resources by automatically optimizing your processes and performing tedious tasks.
Connect Any Application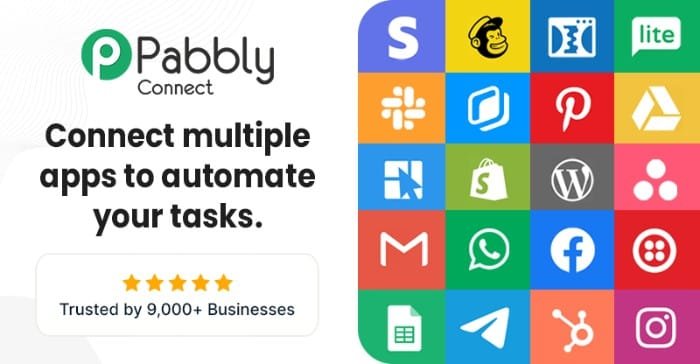 This feature of Pabbly Connect can be an excellent asset for businesses or individuals who need to automatically connect and sync multiple applications together by creating unlimited workflows.
From marketing, management, and e-commerce to daily administrative tasks, this app, with its unique API integration, can smoothly and effectively connect your apps so you can focus on other aspects of growing your business.
Pabbly Connect simplifies this process and reduces workload as synchronization between multiple apps can now be done in one click!
Advanced Workflow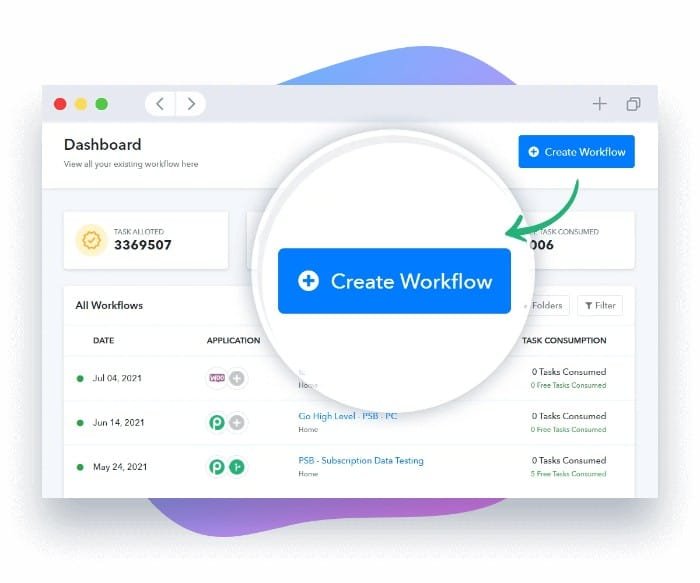 Pabbly Connect's advanced workflow feature is one of a kind. Not only does this feature allow for multi-step calls and connections between software, but it also speaks to the technical details of tasks within a CRM.
This means that users can create repeatable processes and coordination among any app, allowing them to automate their workflows and data management across their apps.
The advanced workflow feature allows users to define precisely how they want to handle their data with maximum efficiency while reducing manual effort – this makes this feature an essential part of Pabbly Connect.
Pabbly Connect Pricing – How Much Does It Cost?
Pabbly Connect pricing makes it accessible and affordable for users of all sizes. The pricing tiers are set up to help you get the most out of your integrations and connections – allowing you to connect popular apps, services, and anything else imaginable.
Plus, the pricing details are transparent, so you can see exactly how much your setup will cost. And with simple payment method options, it's easy to get started with Pabbly Connect without breaking the bank.
Ultimately, Pabbly Connect pricing delivers possibilities and an excellent return on investment – unlock the power of automation today!
Pabbly Connect's pricing details are structured into three tiers: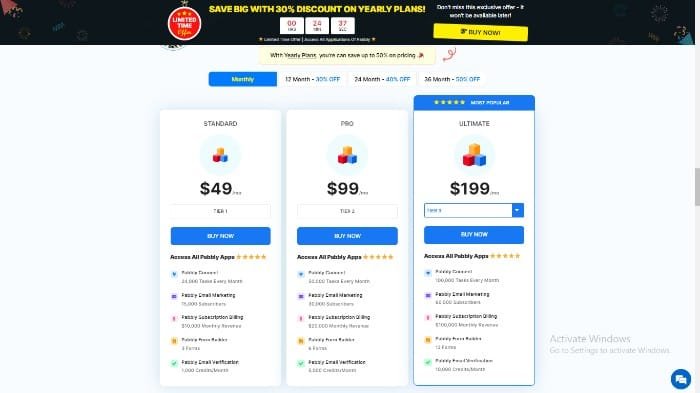 Standard Plan (Tier 1): Starts at $49 per month
Pro Plan (Tier 2): Starts at $99 per month
Ultimate Plan (Tier 3): Starts at $199 per month
Pabbly Connect Pros And Cons
Pabbly Connect is a powerful services integration platform that offers businesses the convenience and capability to connect different services, keep track of data, automate processes, and more.
If you're looking for the latest comprehensive services connectivity solution, delving into the pros and cons of Pabbly Connect is well worth your time.
From installation support to technical details on connections, pricing plans, and more – there are many reasons why companies might be interested in this platform.
At the same time, it's essential to look into every aspect to ensure everything aligns with your business needs and budgeting requirements.
Weighing up all these factors can help ensure you have an effective services connection system that suits your company now and in the future.
---
Starts at $49/month
Pabbly Connect is an excellent integration software that offers businesses a straightforward and cost-effective way to connect different apps and services.
With its easy setup, intuitive user interface, and automation capabilities, Pabbly Connect can help streamline processes and reduce manual workload.
However, it's essential to remember that this platform might not be suitable for complex business needs. It's also worth noting that no free trial is available, making it difficult to test the platform before committing.
Nevertheless, Pabbly Connect has something for everyone and might be the perfect solution if you're looking for reliable services integration software.
Try out the different pricing plans today and explore all this platform offers.
Pabbly Connect Automation Software Alternatives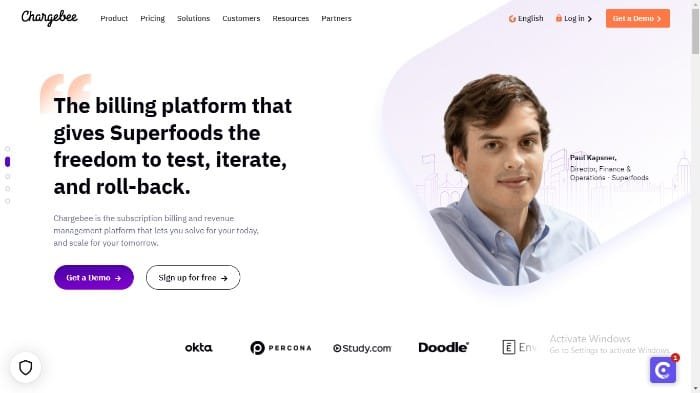 Are you looking for reliable software that can quickly create automated workflows with complete control?
Pabbly Connect is the perfect automation solution for your needs, offering powerful features like unlimited workflows, CRM integration for tasks and activities, code-free triggers and responses, and API connectors to automate software and applications quickly
Even though Pabbly Connect is a powerful automation tool, it has its cons, and users may seek alternatives for this software.
If you're in this category, we've curated the list of some of the best alternatives for this Pabbly Connect automation software.
They can assist you in managing your team projects efficiently with their trigger-driven functions.
Here are some of the top alternatives for this automation software:
Chargebee
Zappier
QuickBooks Desktop Pro
BigTime
Sage Intacct
NetSuite
Freshbooks
Paymo
Stampli
Salesforce Revenue Cloud
Pabbly Connect Case Study: Results Achieved With Pabbly Connect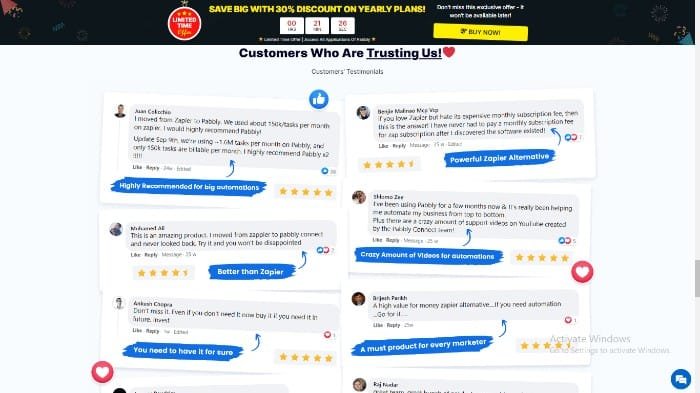 Pabbly Connect is a powerful services integration platform that businesses can use to automate manual processes and streamline workflow.
To showcase the capabilities of this software, we conducted a case study to see how much time and effort it would save when integrated with web-based applications like WordPress.
We tested Pabbly Connect and found that it took us only a few clicks to connect WordPress and other web-based apps. This integration allowed us to automate tasks like posting blog updates, generating leads, and creating invoices.
On top of that, Pabbly Connect is highly cost-effective compared to many other automation services out there. We found that the software could save us time and money that would otherwise have been spent on manual tasks.
Overall, our case study shows that Pabbly Connect is an effective integration tool for businesses of all sizes. It has a wide range of features, customizable options, and efficient workflow automation capabilities that can help save valuable time and resources.
My Experience Using Pabbly Connect To Create Automated Workflows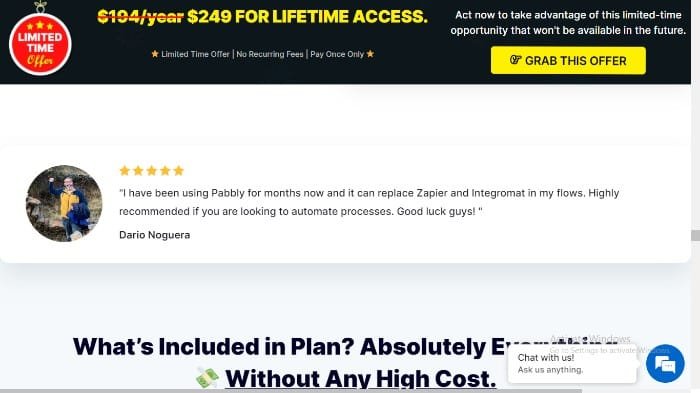 I recently had the opportunity to use Pabbly Connect to create automated workflows for my business.
The platform was straightforward and allowed me to quickly integrate different apps and services with just a few clicks.
Without worrying about manual work, I could automate processes such as sending emails, updating blog posts, generating leads, and creating invoices.
The user interface was also very intuitive and straightforward, making it easy for me to use Pabbly Connect without having any prior experience.
Overall, I found the software an effective automation solution with great features and a cost-effective price. It allowed me to save time on manual tasks and focus on more critical aspects of the business.
I highly recommend Pabbly Connect for businesses looking for a reliable and cost-effective automation solution.
It's user-friendly and robust, and offers excellent features that can help streamline workflow and increase productivity.
Try it out today to see what it can do for your business!
Conclusion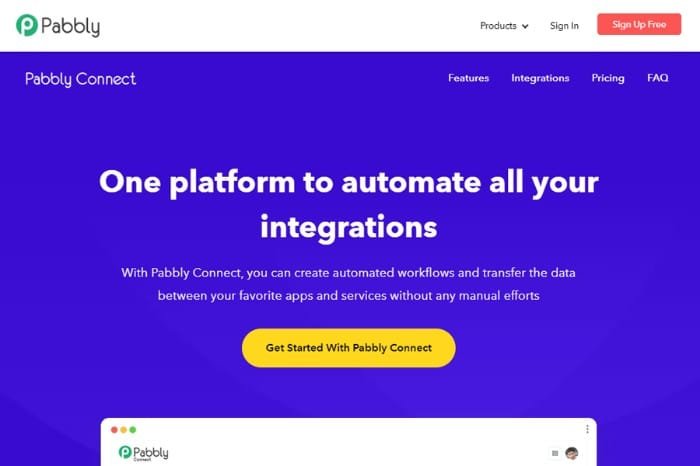 Pabbly Connect is an outstanding automation software solution. It offers powerful features to create automated workflows with complete control quickly.
It's cost-effective compared to other services, and its user-friendly interface makes it easy to use, even for users without any prior experience.
In addition, plenty of alternative solutions are available for businesses looking for a better, more efficient way to manage their team projects.
If you're interested in using automation software, we recommend trying out Pabbly Connect and seeing how it can help save time and money with its streamlined workflow automation capabilities.
Thanks for reading!