15 Best Mac Cleaners of 2022 (Free and Paid)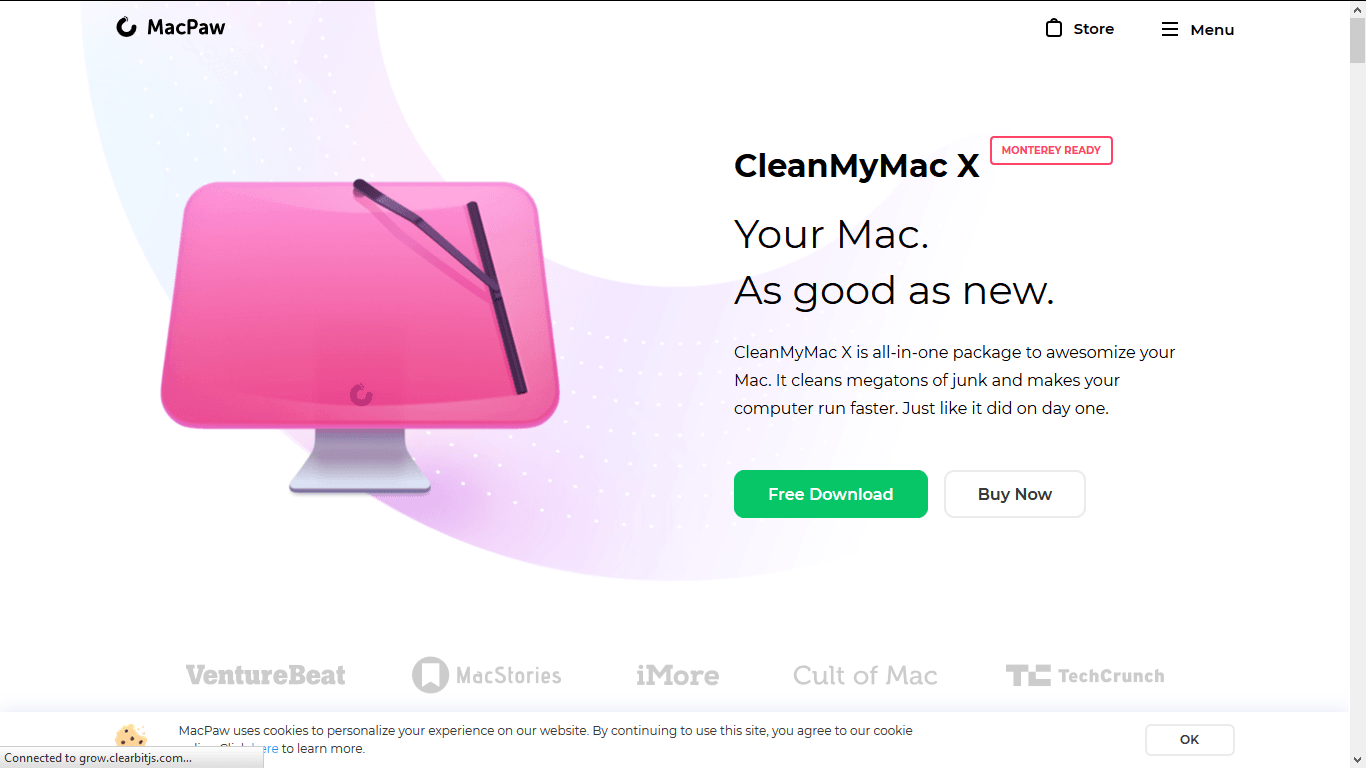 Recently, many people are surfing the internet to know the best Mac cleaners available on market. If you're in this category, consider yourself lucky because we've curated a list of the best Mac cleaners currently on market.
The first you purchased your MacBook or any other Mac device, it promises incredible performance and speed. But today, with several photos, videos, and apps, your Mac device has started showing slow performances and operations. Your Mac can store up to 62 GB in the junk, that's scary right?
Also, many unwanted and duplicate files can store up in your Mac device which may slow down the functions of your device. You don't have to wait for this to happen before getting yourself a good Mac cleaner. Whenever a Mac device storage is full, users will start feeling uncomfortable as the device will be constantly popping out 'your disk is almost full.'
So, to get rid of slow performance, lagging, and to enjoy the smooth running of your Mac device, you need one of the best Mac cleaners.
What's a Mac Cleaner?
Before listing the best Mac cleaners of 2022, it's important to know what a Mac cleaner is all about. As you may know, a Mac cleaner is a utility software designed specifically to boost the performance of Mac devices and free up valuable disk space.
Mac cleaners help delete all kinds of unwanted files such as junk files, oversized video files, cached data, browser cookies, obsolete apps, duplicate files, obsolete apps, etc.
Mac cleaners are great and they operate differently. All the Mac cleaners available on market have their unique set of features. Some are paid versions while the others are free versions.
How to Choose the Best Mac Cleaner
There are lots of things to consider when choosing the best Mac cleaners for yourself. You'd agree with me that there are several Mac cleaners and their performances differ. So, it's ideal to check out certain features before purchasing or using any Mac cleaner.
To assist you in picking the best Mac cleaning software, here are a few points:
Operating System
Before choosing your Mac cleaner, you should ensure you choose the solution that can run efficiently on your Mac. Any cleaning software that'll lag on your Mac is not ideal and you shouldn't go for it.
Functionality
The second factor on our list is functionality. You should choose the Mac cleaner that corresponds to your needs; some Mac cleaners may only have a clean-up option and cannot remove duplicate files.
Ease of Use
Mac cleaner with a user-friendly interface should be one of your objectives when choosing Mac cleaner. We recommend that you choose the cleaning software that's simple and easy to operate.
Reliable R&D Company
While using the Mac cleaning software, your files are identified. So, it's ideal to use or purchase your Mac cleaner from a reputable company. Honest and reliable companies do not corrupt or store your information.
Real User Reviews
User reviews are one of the most important factors to consider before using any product/service – it shows the quality of the product/service. Therefore, you should go for the Mac cleaner with good reviews. Good reviews also show that customers trust and love the software while bad review does the opposite.
Price
Another important factor is price. The price for Mac cleaners ranges from free to high prices. While a free Mac cleaner can serve the purpose of cleaning up, it may lack some features. So, you should consider a cost-effective and reputable cleaning solution within your budget.
Why is Mac Cleaner Important?
As you may know, Mac cleaner is a utility software that's designed to improve the performance of a Mac computer. At the time of purchasing your MacBook or any Mac computer, it must have assisted you with incredible speed.
But over time, cached data, duplicate, and junk files will get piled up and occupy a significant amount of disk space and slow down your Mac's performance. This is why it's ideal to have the best Mac cleaner program installed on your Mac system.
Many of these Mac cleaners automatically finds and removes all kinds of junk and unnecessary duplicate items stored up in your Mac computer, and give you a fast, efficient, and cluster-free Mac.
List of the Best Mac Cleaners of 2022
Not all Mac cleaners are ideal for users; some may be ineffective, while others may be too costly. So, we've curated the 15 best Mac cleaners of 2022 to clean and optimize your MAC. these Mac cleaners were chosen based on price, features, functions, and good reviews:
CleanMyMac X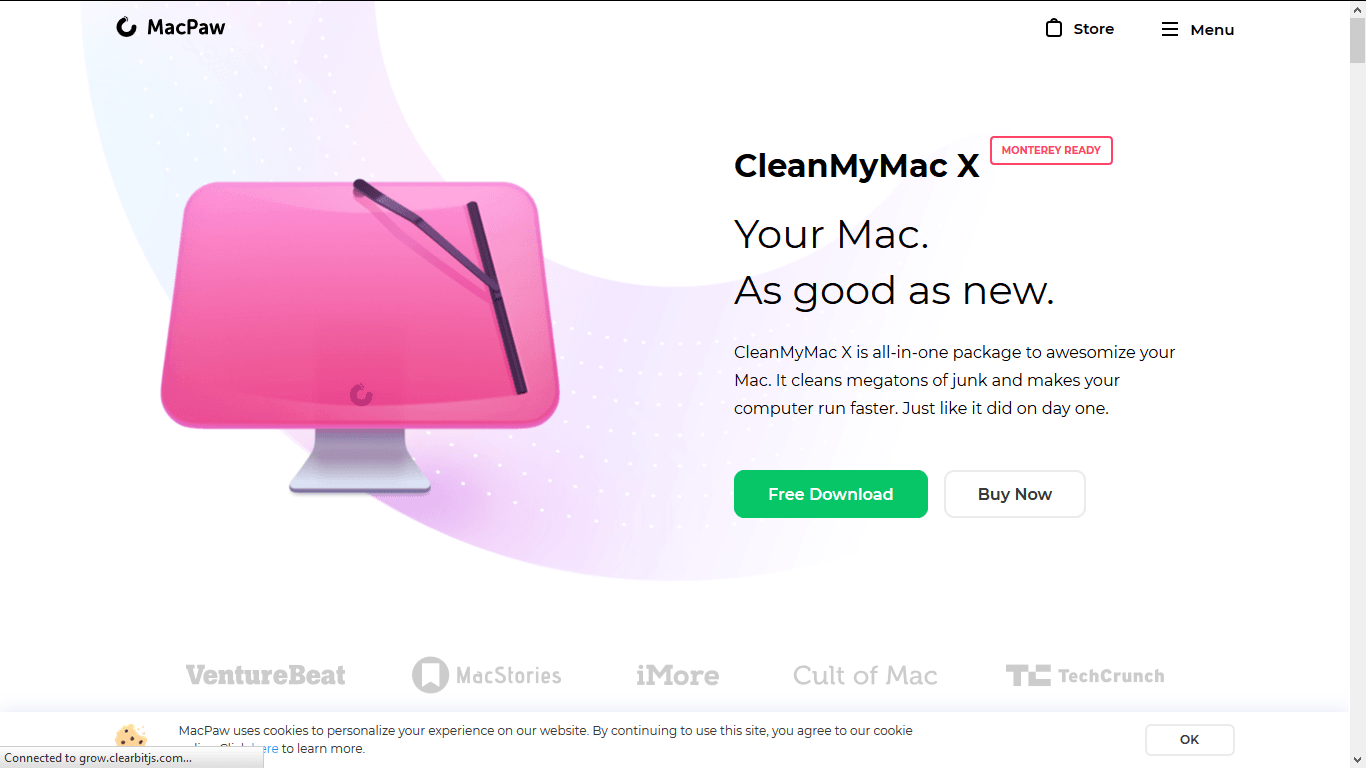 This cleaning software takes first place in our list of the best Mac cleaners of 2022 because it's designed with a bunch of functions. It fulfills the qualities of an ideal cleaning and antimalware tool. CleanMyMac X scans and deletes junk and other privacy-exposing items to give users an experience of a stable, faster, and optimized Mac.
Another amazing fact about CleanMyMac X is its intuitive interface that's available in more than 12 languages including Arabic, Portuguese, and French.
Key Features
Clean tons of junk and delete large hidden files to free u hard drive space and tune-up Mac performance.
Provides instant protection against adware, malicious content, virus extensions, and browser pop-ups
Helps manage applications with its excellent Updater tools and Uninstaller and protects your Mac from malware.
Provides intelligent privacy security and advanced registry cleaning options.
Pricing
There are three different pricing options for the CleanMyMac X Mac cleaner depending on license requirement. The full version is available at a discounted price of $39.95/1 Mac, $59.95/2 Macs, and $89.95/5 Macs for a one-year subscription. The CleanMyMac X Mac cleaner also offers a free trial version although with limited functions.
MacKeeper
MacKeeper, developed by Clario Tech Limited, is a cleaning software that blends the features of a junk cleaning program, virtual private network, security suite, and adware cleaner. The software performs a full scan for your Mac hard drive and wipes out the junk files upon completion of the scan.
Also, this software is designed with an antivirus that functions as real-time protection against malware. Whenever the software detects any malware, it takes immediate action and protects your Mac at all times.
Key Features
Offers rigid adware cleaning tools that help to block and prevent annoying ads.
Allows users to encrypt internet connections to keep their privacy intact.
Safeguards your Mac from security threats like spyware, malware, and ransomware.
Help remove unnecessary start-up items, system junk, duplicate files, and other unwanted items in just a few seconds.
Offers a smart app uninstaller feature with drag and drop functionality
Pricing
MacKeeper has a premium version that has three different pricing plans: $14.95/1 Mac/month, $40.20/1 Mac/year, and $49.80/3 Macs/year. The software also has a free version that offers only a single fix for each feature.
CCleaner
CCleaner is one of the best Mac cleaners that helps users clean their Mac with ease. The software is developed by Piriform and it offers both free and professional versions. CCleaner is designed to detect and delete bugs, junk files from your Mac system. It checks your entire Mac for the files that slow it.
The simple and intuitive interface of CCleaner makes it the best choice for many users. So, if you want to boost a significant amount of speed and maintain your Mac for a longer time, you can consider the CCleaner Mac cleaner.
Key Features
Finds and removes temporary files, folders, and unnecessary junk files from your Mac system.
CCleaner manages start-up items to optimize your Mac and speed up your Mac's boot time.
Clears out browsing history and cookies for a safer web surfing experience.
Offers a complete customization option that helps to keep your Mac in a good condition.
Pricing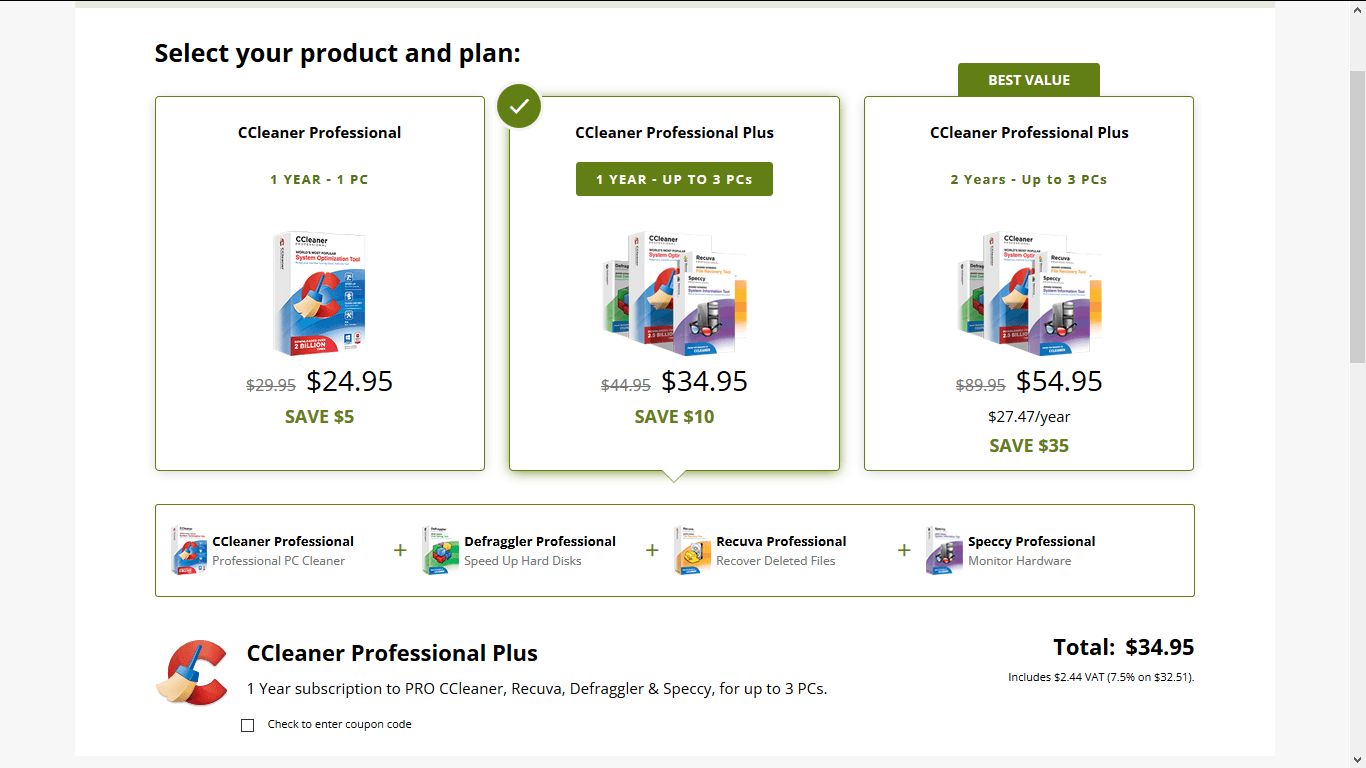 CCleaner is available in both free and paid versions. The paid version (CCleaner professional and CCleaner professional plus) are available at a discounted price of $34.95 for a one-year subscription and $54.95 for 2 years subscription respectively.
IObit MacBooster 8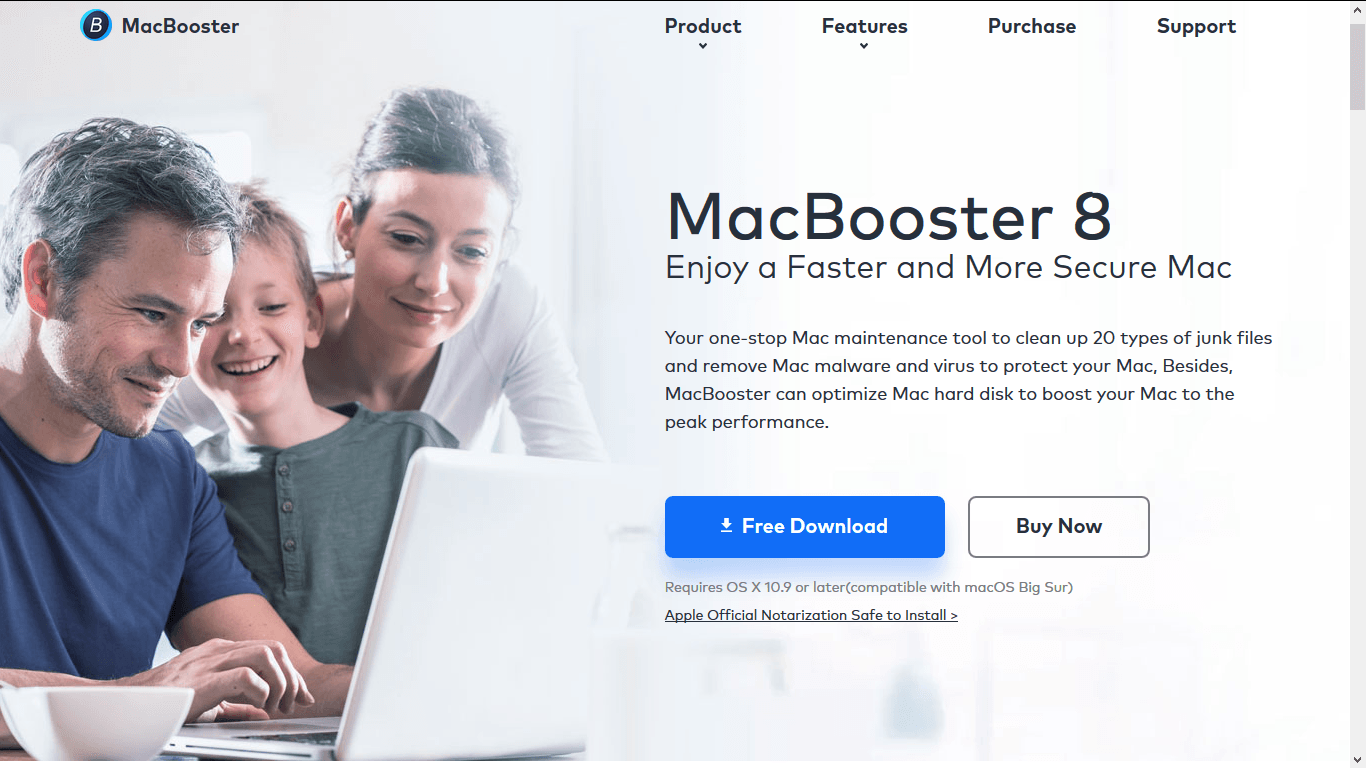 The MacBooster 8 is a powerful yet easy-to-use Mac cleaner. The presence of optimizing and cleaning features to boost the performance of your Mac device makes the software to be of the best Mac cleaners of 2022. The software allows users to restore a large amount of lost disk space by cleaning all kinds of junk files on your Mac.
Also, it can detect and eliminate viruses and malware-related infections to give the user a safe online experience. In essence, MacBooster is an excellent Mac cleaning utility for both beginners and professionals seeking to optimize their Mac devices to their peak performance.
Key Features
Detects and deletes duplicate files on your Mac.
Simple interface suitable for both beginners and professionals.
MacBooster protects the system from a wide range of cyber threats.
Offers different tools useful in cleaning and optimizing your Mac system.
Pricing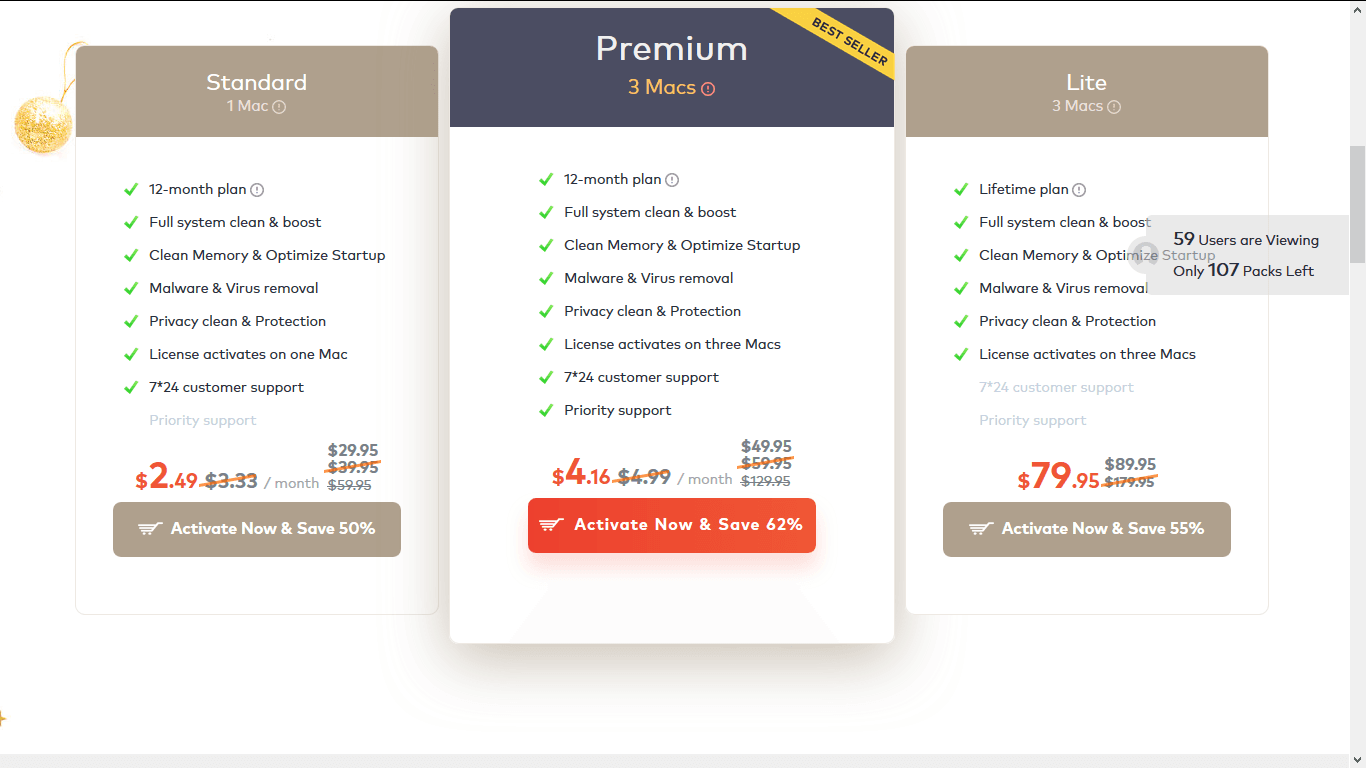 The MacBooster 8 offers three different plans: the Standard plan, the Premium plan, and the Lite plan. The Standard plan costs $2.49/1 Mac/month and $29.95/year. The Premium plan costs $4.16/3 Macs/month and $49.95/year and the Lite plan costs $79.95 for a lifetime and it supports 3 Macs.
MacCleaner Pro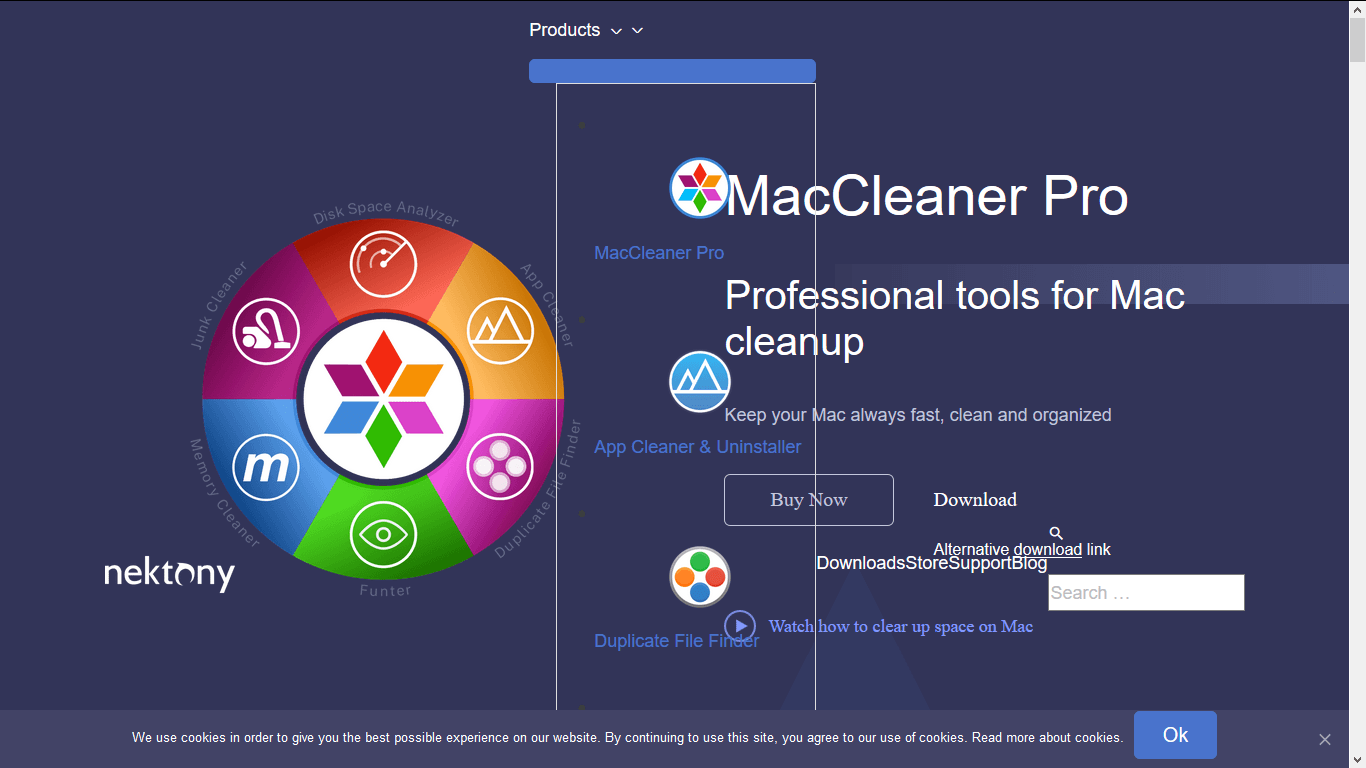 MacCleaner Pro, developed by Nektony, is another great cleaning software available for Mac OS users. This software specializes in cleaning Mac system storage by removing unwanted files. MacCleaner Pro is designed with ideal features for Mac cleaning and optimization utility.
The software provides a tool that can disable browser extensions, clean duplicate files, remove old/partial downloads, manage start-up programs, clear trash items, and so on. MacCleaner also offers after-purchase services such as technical support and tutorials to help users with utility-related problems.
Key Features
It speeds up the overall performance of your Mac system.
It's a quick and fully automatic software that doesn't require any manual effort.
Offers rigid protection against all types of adware and malware.
It has a user-friendly interface that users can easily adapt to.
Pricing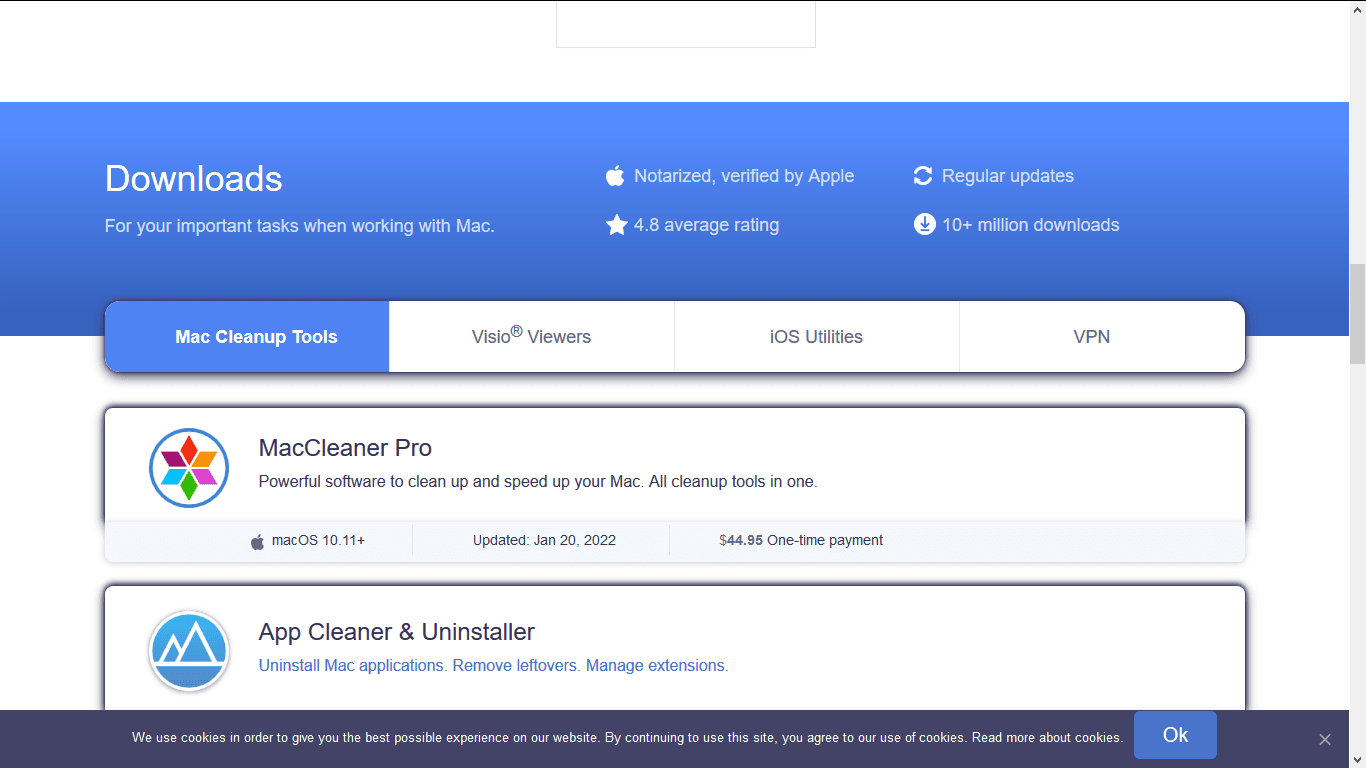 The price of MacCleaner is quite different from other cleaning tools. MacCleaner Pro costs $44.95.
Note: The price is a one-time charge (i.e. no additional payment after purchasing the software). Also, MacCleaner Pro offers a seven-day free evaluation period where you can use their services freely for seven days.
Disk Clean Pro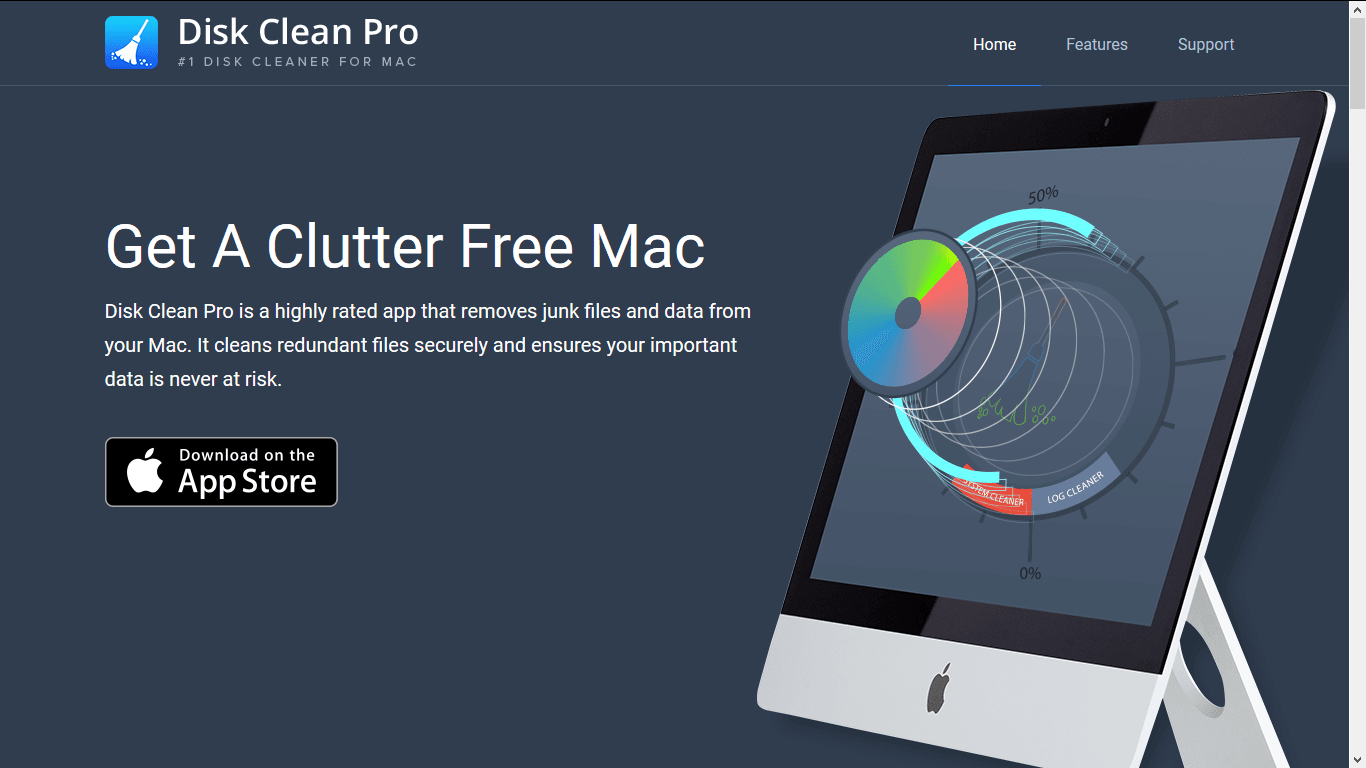 Disk Clean Pro is arguably one of the best Mac cleaners that offer many optimization utilities. The software has a One-Click-Care maintenance option that helps users to scan, analyze and optimize their Mac and removes redundant and obsolete data to recover an appreciable amount of disk space.
Key Features
Offers practical utilities like Duplicate Finder to get rid of old and unused large files to keep Mac in tip-top shape.
Provides special tools to declutter Macs and recover a large amount of storage space in one go.
Offers Log Cleaner and Partial Downloads Manager that prevents the storage of redundant data.
Pricing
The pricing details of this software is not stated on their website page.
Disk Drill
Disk Drill is one of the most prominent data recovery software available for Mac and it has useful disk cleaning functions. This software analyses the storage space and locates different kinds of files, which makes the software ranked among the best cleaning solutions available for Mac operating systems.
Disk Drill also helps users to monitor the condition of the storage and delivers timely alerts when there's any malfunction. Although Disk Drill is a cleaning solution for Mac systems, its clean-up tools are comprehensive – focus on data recovery. Disk Drill also helps users to recover lost data that are caused by accidental deletion or data corruption.
Key Features
Enables users to recover all types of files or folders on their Mac.
Disk Drill is a fast, reliable, and easy-to-use cleaner for the Mac system.
Offers a simple user interface and frees up lost disk space effortlessly.
Pricing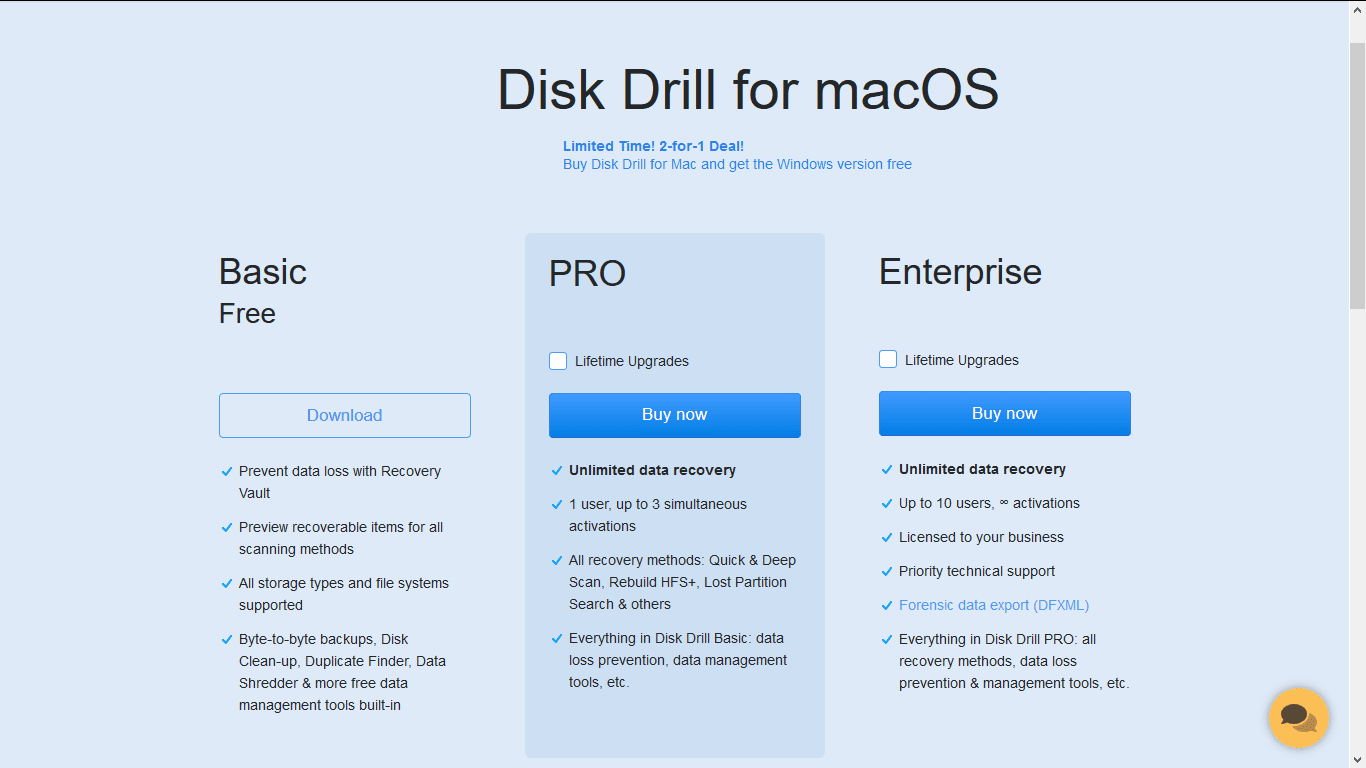 Disk Drill cleaning software for macOS has three versions: Basic, Pro, and Enterprise. The Basic version is FREE, the Pro version costs $89/ 1 user and the Enterprise version costs $499/ 10 user.
Daisy Disk
Another Mac cleaner on the list is Daisy Disk. It's a beautiful cleaning solution for Mac users. Unlike the other Mac cleaners that have an all-in-one solution, Daisy Disk offers only single-functionality. It scans and analyzes multiple disks simultaneously and provides a visual representation of all the files in the system in form of a daisy wheel.
Daisy Disk shows the space the unnecessary files are storing up. This feature helps users to keep mining into the device content and preview the files before getting rid of them.
Key Features
Allows users to visualize hard disk usage on their Mac.
Enables users to free up Mac storage by identifying and deleting large unused files.
Daisy Disk provides real-time disk usage data in a visual interactive map.
Offers a great user interface suitable for beginners, intermediates, and professionals
Pricing
Daisy Disk has a free version but with some restrictions. The single-user license for the full version of the software costs $9.99
Umate Mac Cleaner
Umate Mac Cleaner is ranked among the best Mac cleaners because of its fantastic features. The software automatically detects unnecessary files and removes them from your Mac device effortlessly. In addition to this, it helps to speed up your Mac system and improve its performance.
This software has two cleaning options – the Quick and Deep clean. Both modes perform a scan on your Mac and delete the junk files when detected.
Key Features
Allows users to uninstall unused apps and delete unnecessary extensions from their Mac.
Provides support in erasing personal data thereby preventing privacy leaks.
Helps users to optimize and speed up their Mac and improve its overall performance.
Pricing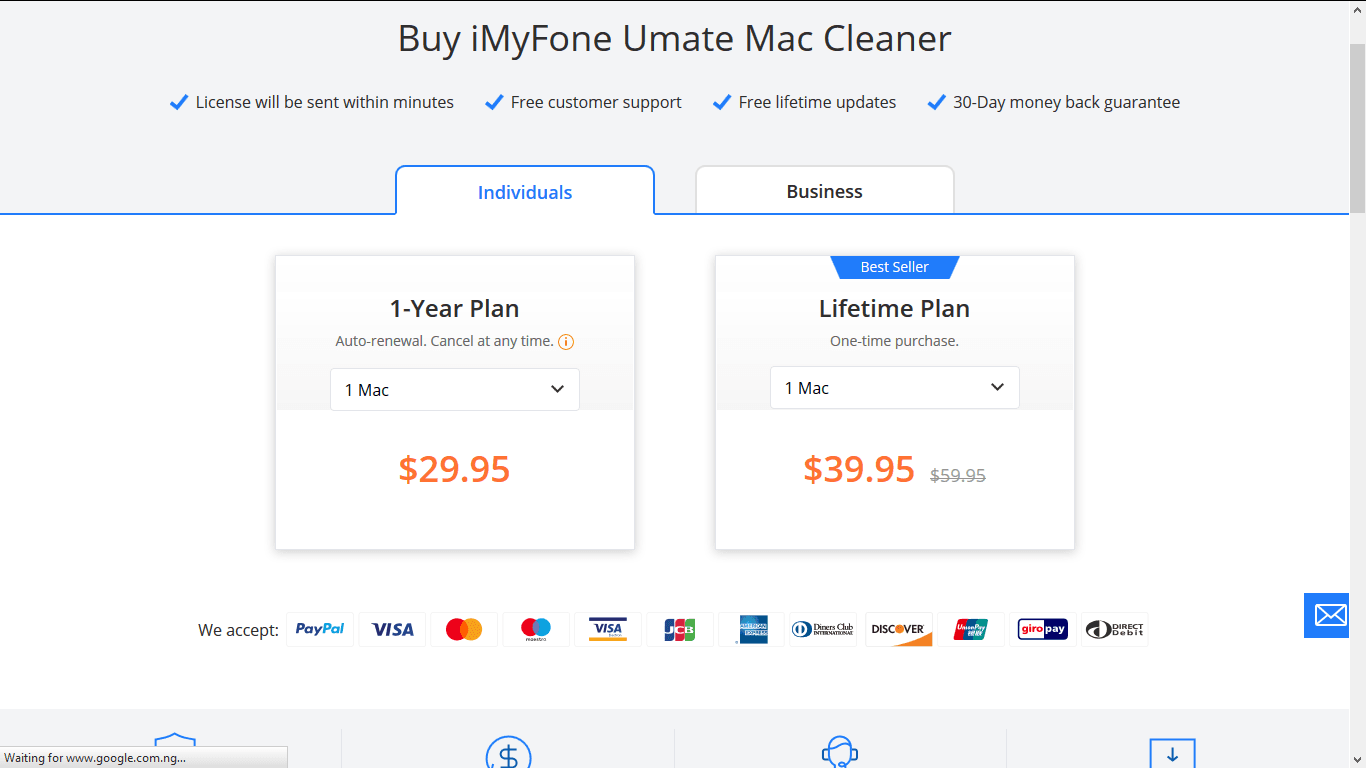 Umate Mac Cleaner offers two pricing options; a 1-Year Plan that costs $29.95/1 Mac and a Lifetime Plan that costs $39.95/1 Mac.
Cleaner One Pro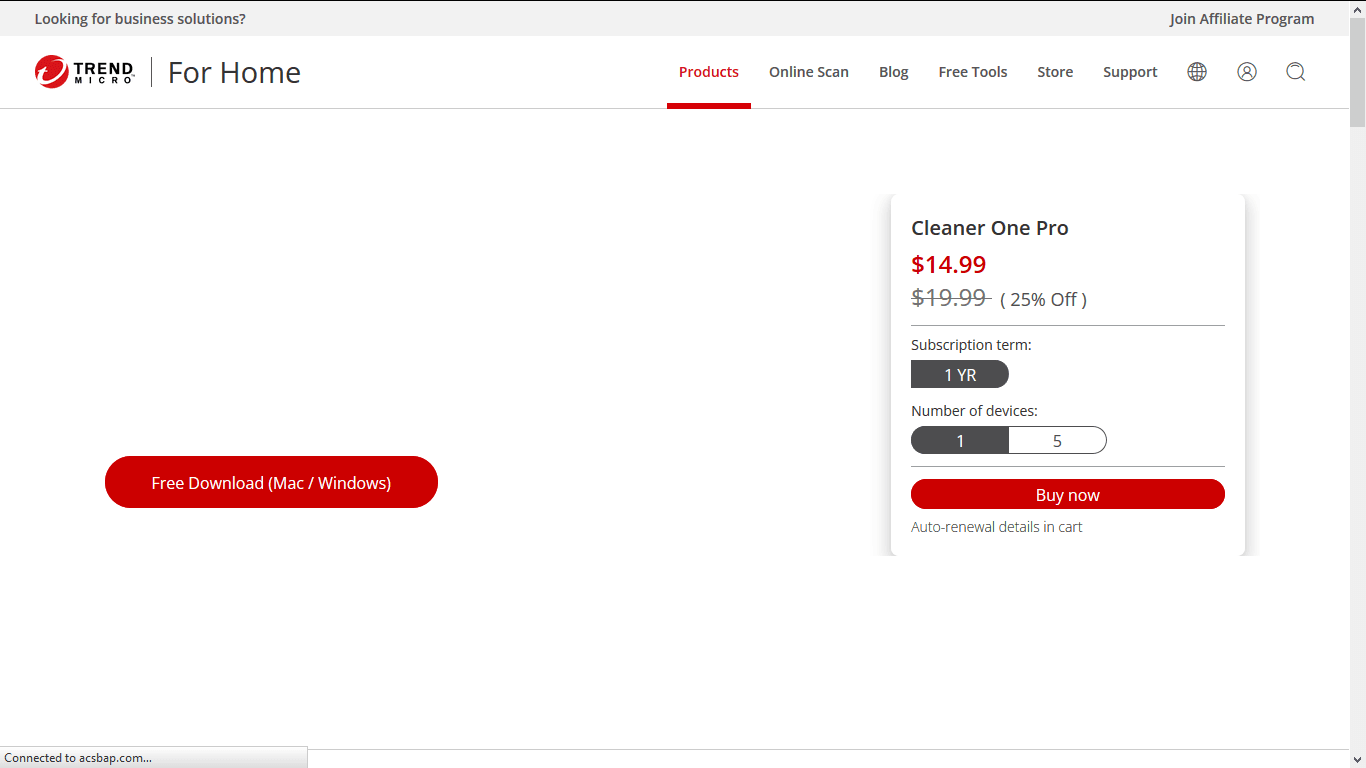 The Cleaner One Pro cleaning solution heals the Mac processing system by clearing out cached files, trash files, and the junk left after uninstalling applications. The software offers deep disk cleaning, system monitoring, and memory optimization to ensure smooth performance.
One amazing fact about this software is that it allows users to view the CPU usage and network usage in the menu bar.
Key Features
Helps users to delete browser cache and all the temporary files related to iTunes, iOS, and Mail.
Free up inactive memory for your Mac's processor.
Pricing
Cleaner One Pro offers a one-year subscription and it's available at a discounted price of $14.99 / 1 Mac and $29.99/ 5 Macs.
Disk Doctor
Disk Doctor is a Mac cleaner that checks for errors and junk files on Mac systems. This software scans six areas that include caches, logs, language files, downloads, main downloads, and trash can. In addition, it optimizes the performance of the Mac device to increase the speed and make the processing a lot better.
The Disk Doctor cleaning software has a sleek and easy-to-use interface and it supports Retina display. The software also notifies users of the capacity of the hard drive as well as the used and available free space.
Key Features
Helps users to remove gigabytes of junk from the drive within a few minutes.
Offers a large file scanning option to detect and delete files that are over 100MB in size.
Helps users to delete partial downloads and developer files.
Pricing
To use the Disk Doctor cleaning tools, users will pay a utility charge of $2.99.
OnyX
OnyX is one of the best Mac cleaners available for free. The free nature of this software does not reduce its effectiveness as a cleaning solution. OnyX, although free software, acts as a general maintenance tool. The software is better suited to professionals because of its complex user interface and has a powerful feature to uproot all the junk from the device.
This multi-function cleaning software performs a lot of functions; from rebuilding indexes and databases to cleaning and maintaining disks, and configuring parameters in the Apple applications. It also helps to structure system files, delete caches, and secure erased trash.
Key Features
Pricing
The software is free of charge. It requires no subscription and you can simply download and start the cleaning process.
EaseUS CleanGenuis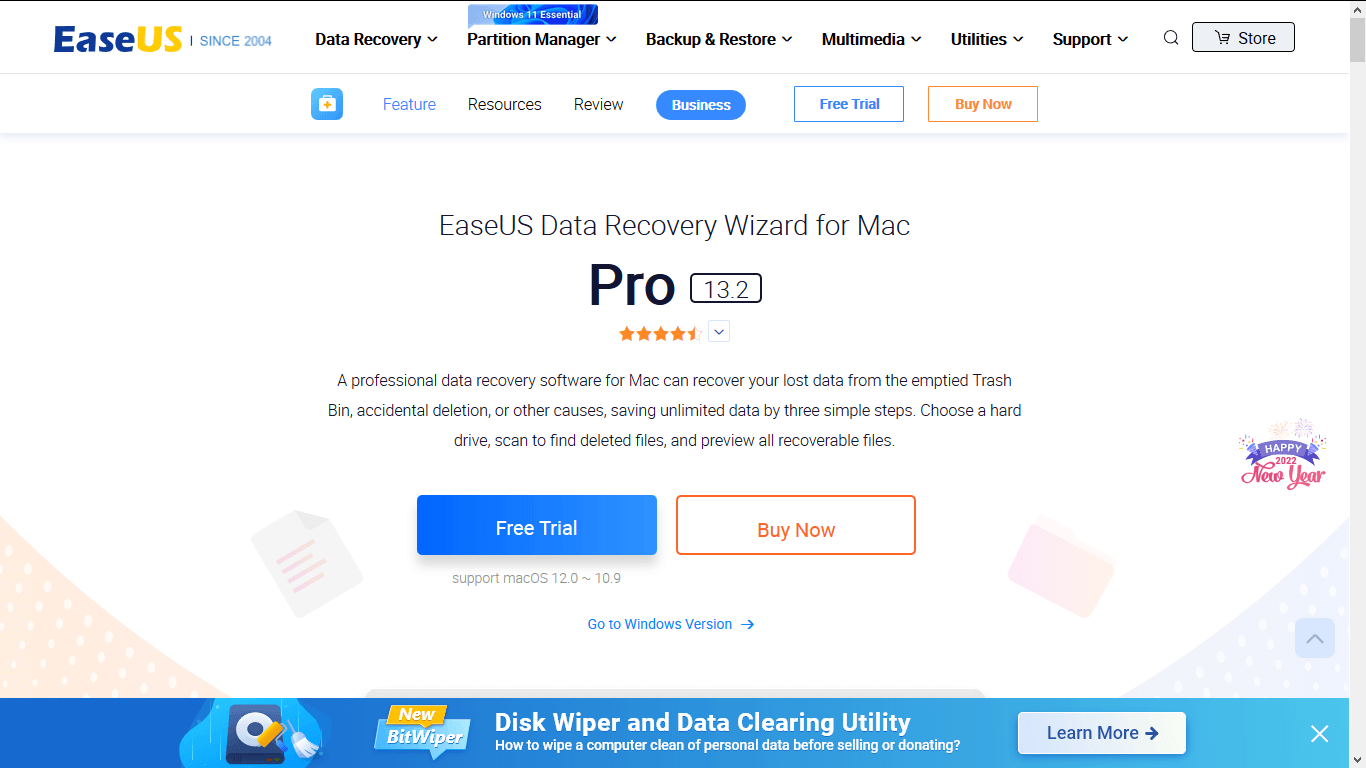 EaseUS CleanGenuis is also one of the advanced cleaning tools with excellent capabilities and features to improve your Mac performance. This Mac cleaner can reduce your CPU usage, clear disk space, and optimize your system performance. Also, the EaseUS CleanGenuis cleaning software can erase duplicate files and unwanted applications.
The software offers different clean-up solutions that users can easily pick from. Poor disk space issues can also be resolved efficiently with this genuine cleaning tool.
Key Features
Capable of cleaning browser plug-ins, extensions, and cached files.
Offers a scheduled boot and shut downtime.
Controls the startup application to improve Mac performance
Pricing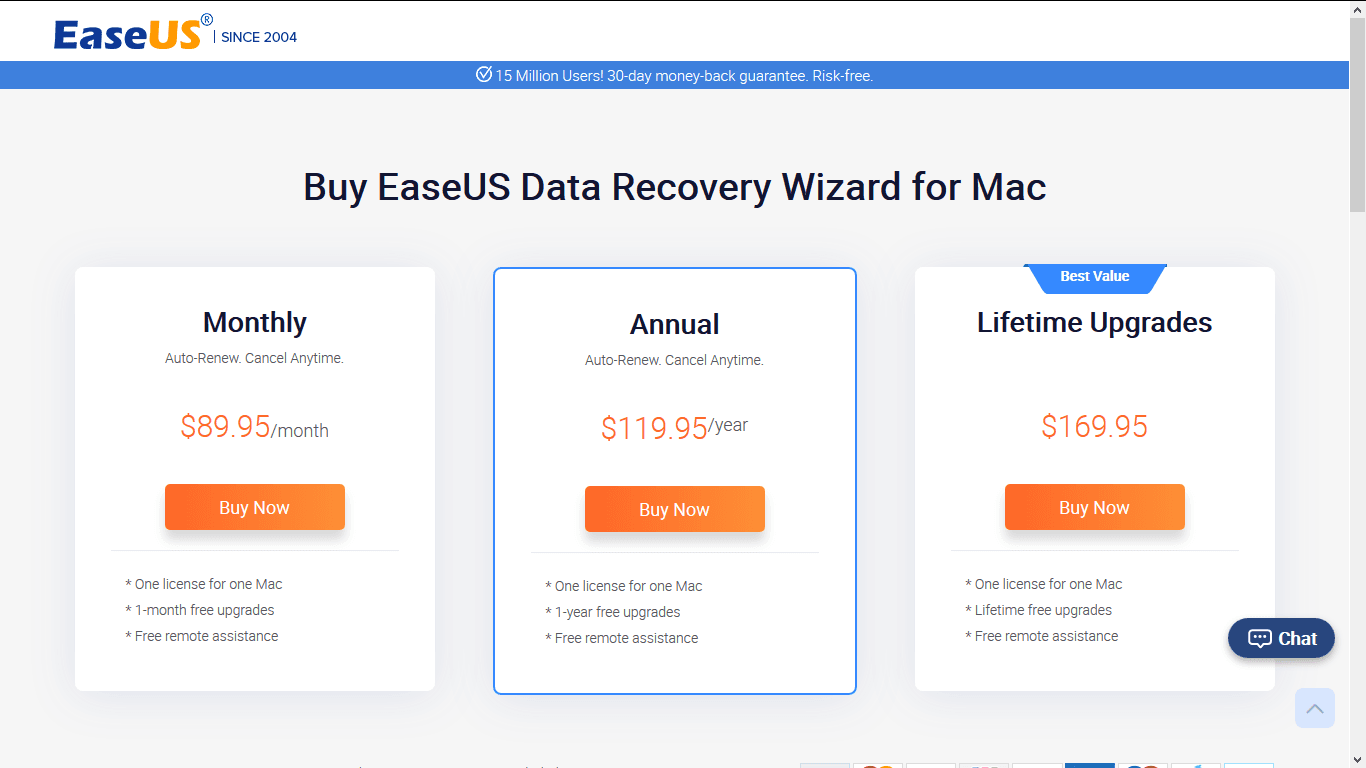 EaseUS CleanGenuis has a Monthly Plan that costs $89.95/month, Annual Plan that costs $119.95/year and Lifetime Upgrades that costs $169.95.
Macube Cleaner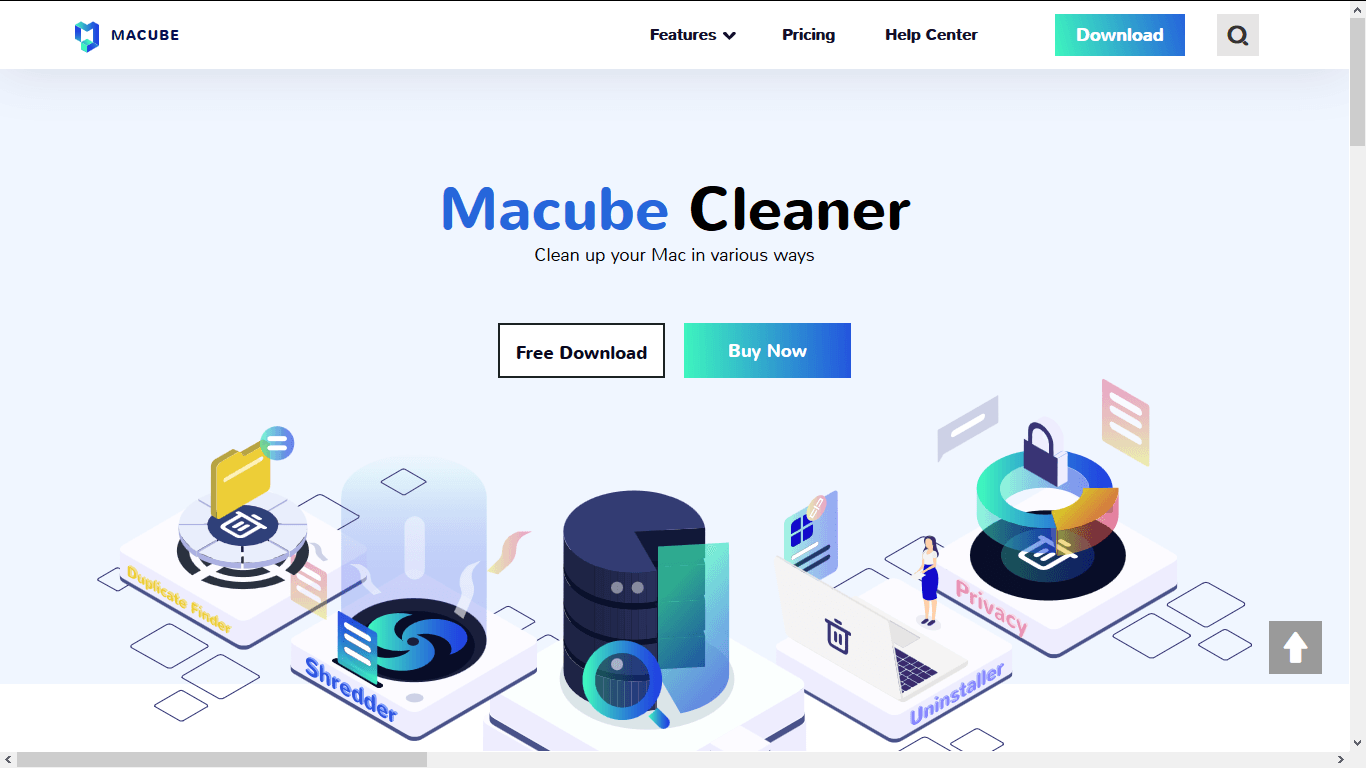 This cleaning tool is a comprehensive Mac cleaner that keeps your Mac system in good operating condition. Macube Cleaner is designed with numerous features to free up valuable disk space and optimize Mac for improved performances.
The amazing smart scan feature designed with this software detects the device type and network connection for secure and effective cleaning. Aside from working as a cleaning tool, Macube Cleaner also helps protect users' online activities by cleaning web history in one click.
Key Features
Has an effective app uninstaller to remove unnecessary and unwanted software.
Helps to clean all types of junk files including duplicate files.
Offers one of the fastest scan engines to check for unwanted files or folders.
Pricing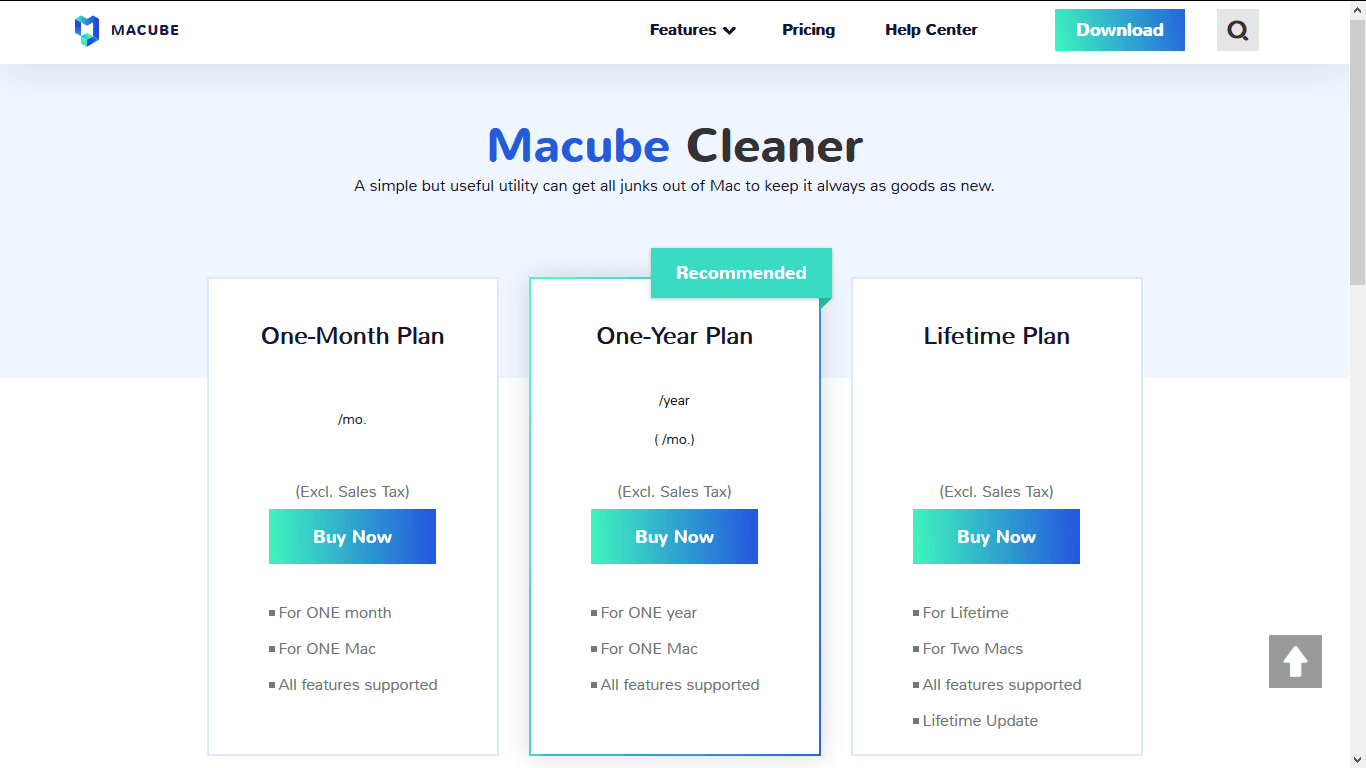 Macube Cleaner has three pricing plans. There is One-Month-Plan, One-Year Plan and a Lifetime Plan. However, the prices for these plans is not stated on their website.
Drive Genius
Our last pick for the best Mac cleaners is the Drive Genius. It deletes unwanted files, locates clone files, and repartitions the Mac system to improve its performance. Drive Genius comes adorned with more than just Mac clean-up tools.
It has a built-in security feature that handles antivirus software. The software's Bootwell tools help to boot up the system, with the inclusion of malware check tools. Drive Genius has a set of top-notch features that are incomparable to several other best Mac cleaners currently available on market.
Key Features
Help users to manage hard drive partitions on their Macs.
Provides easy and quick access to all Mac's technical specifications.
Helps users to locate and repair corrupted files or folders to prevent loss of data.
Wipes out unwanted files including duplicate files to help users to free up space on their Mac's hard drive.
Price
Drive Genius Mac cleaner offers three subscription plans: the Standard License, the Perpetual License, and the Professional License. The Standard License costs $79/1 Mac/1 year, the Perpetual License costs $99/1 Mac/1 year, and the Professional License costs $299/10 Macs/ 1 year.
Wrap Up
Conclusively, Mac cleaners are versatile cleaning tools that every Mac user must install to improve their systems' performances. It does many dirty works, ranging from identifying junk files to offering protection against antivirus.
There are several Mac cleaning utilities for you to choose from, but the most ideal thing is to do your research and choose the one that suits you best. However, we've listed the best Mac cleaners you can rely on.
However, if you want our recommendation to choosing the best Mac cleaners to optimize your system, we suggest these five Mac cleaners:
Note: We suggested these five cleaning tools because of their features, functionalities, prices, and competitive offerings. Also, these cleaning tools have free versions that give users the access to optimize their systems for free for certain periods.